In the article Container Gardening with Purpose – The Cocktail Container by Amy Meinhardt, she shares how she makes a garden container every year, with the specific intention of expanding her culinary portfolio.
Here comes some of the recipes that she has shared. We hope this gives you some inspiration on what to do with all the yummy treats that you can get from your gardening container.
Enjoy!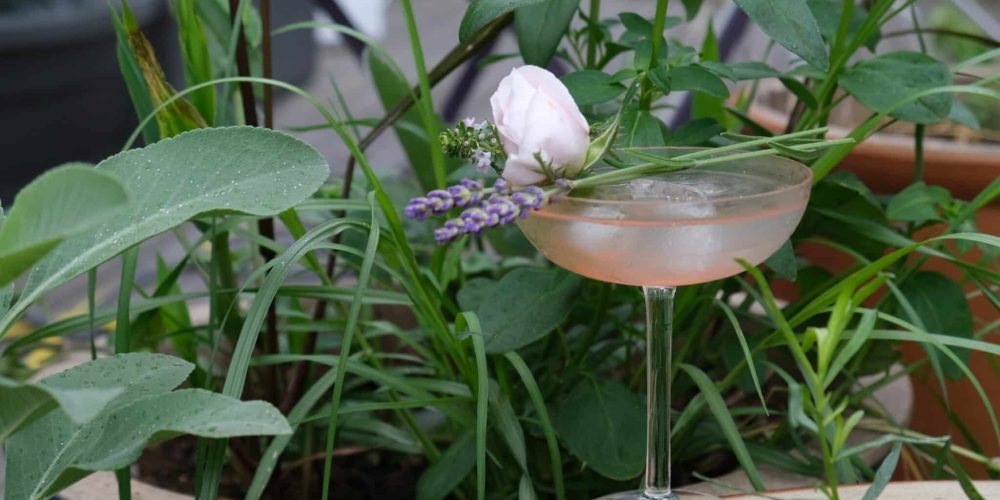 Ingredients
½ pint (15 oz. 250g) – cherry tomatoes, halved
1 tablespoon olive oil
½ teaspoon salt
2 ounces (60 ml) vodka
1 clove garlic, peeled and pressed
1 teaspoon salt
2 sprigs fresh thyme, stems removed
8-10 basil leaves, stems removed
pinch cayenne pepper
freshly ground black pepper
dash Worcestershire sauce
dash hot sauce
juice from half a lemon
Combine all ingredients but vodka in a blender or food processor, blend until smooth.
Fill glass with ice and 2 oz. (60 ml) vodka, top with Bloody Mary mix.
Ingredients
1.5 oz. (45 ml) red bell pepper juice (one medium bell pepper, one to three Jalapeno peppers, puree, and strain)
a handful of fresh cilantro leaves, no stems!
3 oz. (90 ml) tequila
½ lime, juiced
2 teaspoons agave or honey
salt to taste
Combine all but tequila in a blender or food processor until smooth.
Fill glass with ice and 3 ounces tequila, top with Margarita mix.
Jalapeño Cilantro Lemonade Cocktail
Ingredients
2 medium jalapeño chiles, sliced
1/4 cup (0,5 dl) fresh cilantro leaves, plus 8 sprigs for garnish
16 oz. (470 ml) vodka
4 oz. (120 ml) fresh lemon juice
4 oz. (120 ml) simple syrup
33 oz. (1 liter) club soda, chilled
Ice
Add Jalapeños, cilantro to a cocktail shaker and use a muddler to break down peppers and cilantro.
Add remaining ingredients and ice.
Shake to mix, strain into glass.
Garnish with Cilantro leaves.
Ingredients
Lavender Simple Syrup
8 oz. (230 ml) water
1 cup (200 g) sugar
5 tbsp lavender, dried
Rest of the ingredients
1.5 oz. (45 ml) white rum
3/4 oz. (20 ml) lime juice
Bring the Lavender Simple Syrup ingredients to a boil, simmer 20 mins, and strain
Mix the Lavender Simple Syrup with 1,5 ounce (45 ml) white rum and 3/4 ounces (20 ml) lime juice.
Add mint leaves and ice to a glass.  Add remaining ingredients, stir and enjoy!
Lemon Verbena Gin & Tonic
Ingredients
8 ounces (230 ml ) water
1/4 cup (50 g) sugar
1/4 cup (0,5 dl) verbena leaves
4 oz. (120 ml) gin
4 oz. (120 ml ) club soda chilled
2 oz. (60 ml)  fresh lime juice
Combine water and sugar in a small saucepan.
Add Lemon Verbena to pan. Bring sugar mixture to a boil, stirring gently as needed to dissolve sugar evenly; cook 30 seconds.
Remove from heat; cool completely. Strain.
Combine sugar mixture, gin, soda, and juice.
Serve over ice. Garnish with verbena sprigs.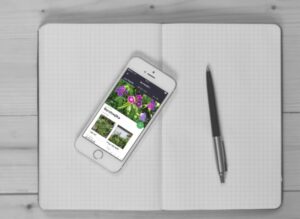 Do you want to cook from your own homegrown crops?
Make sure to keep track of all your crops in the Gardenize garden app to get the best possible harvest in the future. Available for both mobile and computer. Download it at the App Store, Google Play, or sign in on the web.
You can read all about Gardenize on the website website.
More recipes on Gardenize
Here you will find recipes that you can cook from what you grow in your garden!