Blackberry and apple crumble pie
This has to be one of the classic ways of using blackberries where the tart blackberries are combined with sweet apples. Cooking the crumble before putting it on top of the fruit makes it crispier.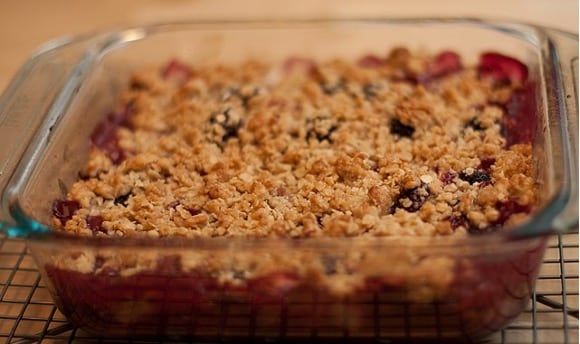 Blackberry and apple crumble pie recipe
4 port
For the crumble topping:
120g plain flour
60g caster sugar
60g unsalted butter at room temperature, cut into pieces
For the fruit compote:
300g cooking apples
30g unsalted butter
30g demerara sugar
115g blackberries
¼ tsp ground cinnamon
vanilla ice cream, cream or custard to serve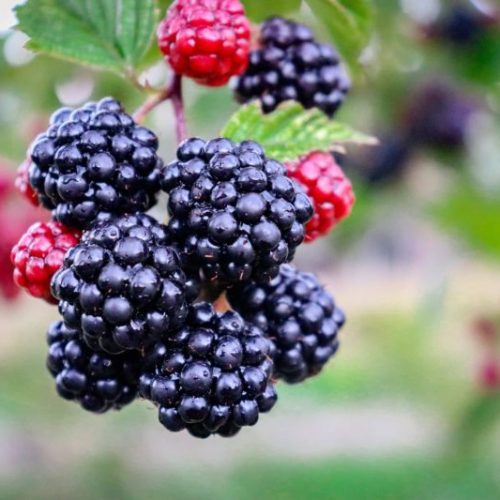 Heat the oven to 190C/170Cfan/ gas 5. Tip 120g flour and 60g caster sugar into a large bowl.
Add 60g unsalted butter, then rub into the flour using your fingertips to make a light breadcrumb texture. Don't overwork it or the crumble will become heavy.
Sprinkle the mixture evenly over a baking sheet and bake or 15 minutes or until lightly coloured.
Meanwhile, for the compote, peel, core and cut the apples into 2 cm dice.
Put 30g unsalted butter and 30g demerara sugar into a medium saucepan and melt together over a medium heat. Cook for 3 minutes until the mixture turns to a light caramel.
Stir in the apples and cook for 3 minutes. Add the blackberries and ¼ teaspoon ground cinnamon and cook for 3 minutes more.
Cover, remove from the heat, then leave for 2-3 minutes to continue cooking in the warmth of the pan.
To serve, spoon the warm fruit into an ovenproof gratin dish, top with the crumble mix, then reheat in the oven for 5-10 minutes. Serve with ice cream, cream or custard.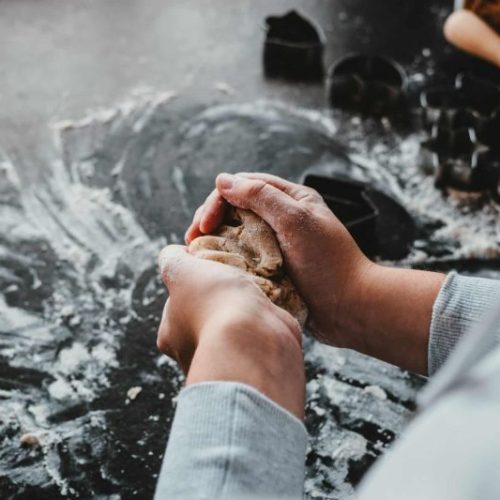 Tips
You can vary the crumble mixture by adding oats or ground almonds, or by using brown sugar instead of white.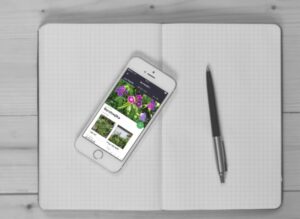 Are you gardening?
Keep track of your growth in Gardenize garden app. Available for phone, tablet & web. Download on  App Store, Google play, or log in directly on your computer.
read more about Gardenize on our website.