What to Do in the Garden in August
With the last-minute spring prep, you can ensure wide and high-quality buds, resulting in plants full of beautiful, dense branches with blooms. And this requires a few things to do. This is why August is known to be one of the busiest months in the garden. Although it's officially winter, new growth may appear as hot weather starts throwing spells. So it could be a little tricky(but fun) to take care of the soil and dormant plants. And here's a proper to-do list to follow in August to get the best out of Spring.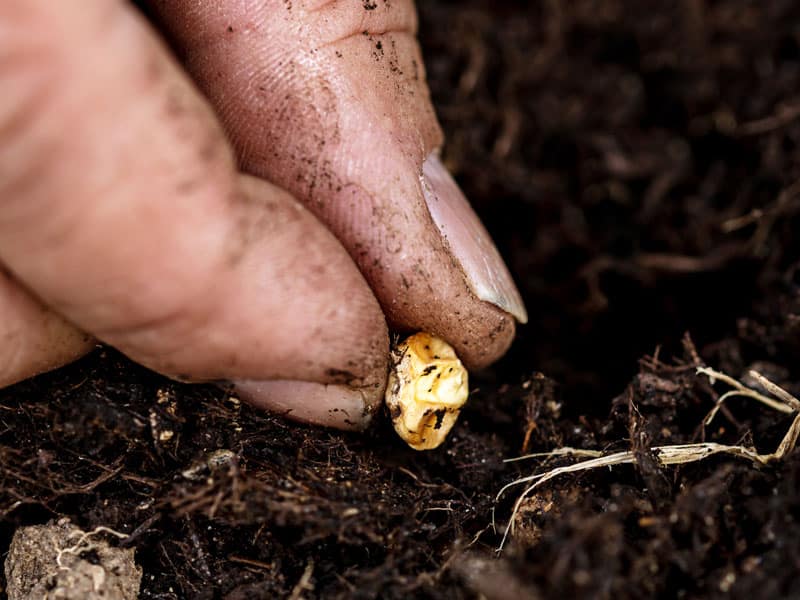 The Complete To-do List for August: Late Winter in Australian Gardens
Plant the Seeds:
Winter left you wondering what to plant in August, right? Rather than confusing things further, take a look at this list without any delay.
If you're in a colder region of the country, it's high time you plant Broad Beans, Carrots, Celery, French Beans, Onions, Lettuce, Parsnip, Climbing Peas, Spinach, Parsley, Asian Greens, Dwarf Peas, Silverbeet.
Furthermore, it's your last chance to plant bare-rooted fruit trees. Don't forget to get some Apples, Pears, Plums, Nectarines, and Peaches trees from the nursery to plant them as soon as possible.
On the other hand, if your area has started having strong Summer vibes, you should change the plan and consider planting Beetroot, Carrot, KohlRabi, Chinese Cabbage, and Potato Tuber.
Moreover, if you haven't planted green manure plants yet, start doing it now. It'll bring back all the nutrients the soil lost during the productive months. This is the time for lablab, chickpea, and wheat.
Feed the Plants:
Where the days are dry, keep watering the plants daily. Other than that, the plants need regular applications of liquid fertilizers to give the newly planted trees a head start. However we'd suggest you wait at least two weeks after planting the seedlings so that they can recover from any root damage in the meantime. Otherwise, the liquid solutions may cause further injury.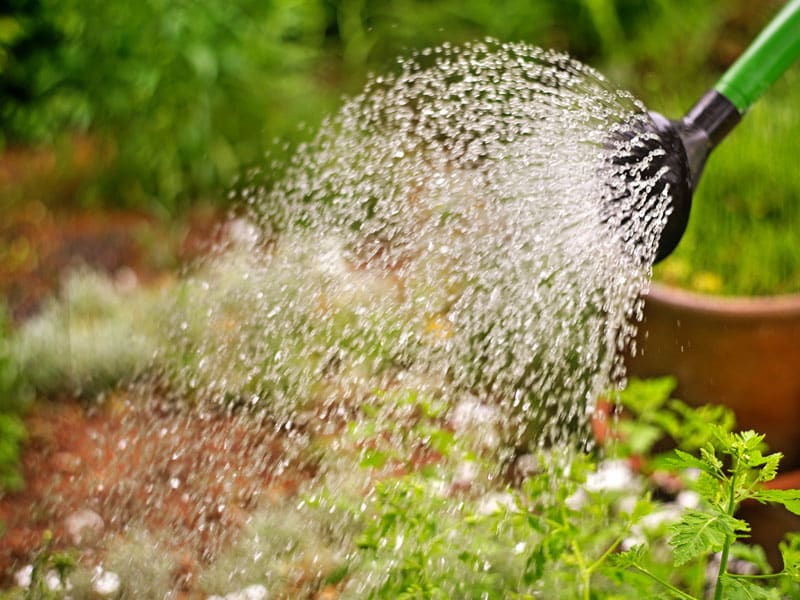 Clean Up the Raised Beds:
To prepare the beds for the big season,  better prepare them now. Uproot and clean the dead annuals and their support sticks. Let the perennials stay and take care of them. Give them a light pruning if needed. Remove Weeds and mulch to check the soil moisture. If the soil's too dry, water them enough. Then you can add new mulch if necessary. It helps the soil both with nutrients and protection against the harsh weather that's still getting better.
Sharpen Gardening Tools:
After a whole season of staying indoors jobless, the tools need a round of pampering sessions before returning to the pitch. This is a tedious job, but it can do wonders and make your job easier while using them in the garden.
Clean the dust before you wash them in a bucket full of warm, soapy water. Dry them up in the sun, then clean up rust(if there's any). Then it's all good to go once you disinfected and sharpened the handy tools. Remember to apply oil to prevent rust which helps with longevity.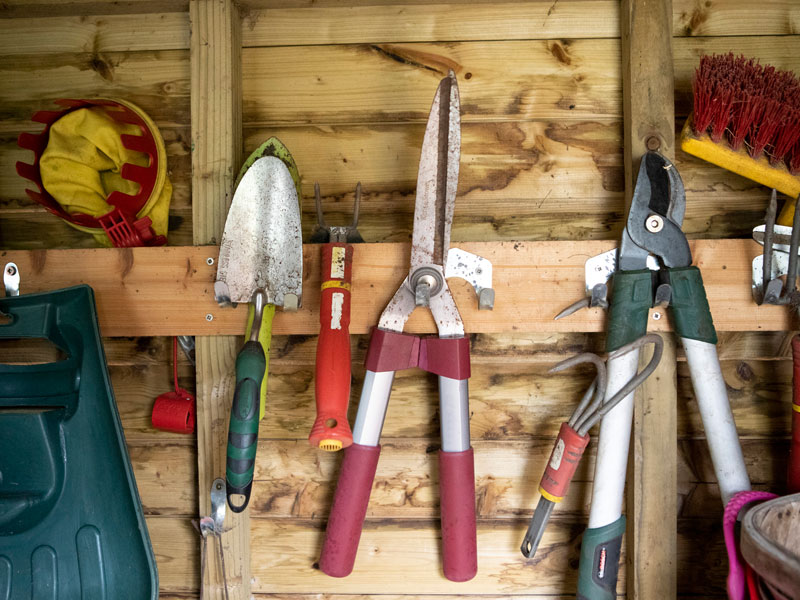 Tidy Up:
Done with the winter vegetable trees? Time to uproot them because they only take up unnecessary space. By clearing them, you can not only have a clean, good-looking garden but can also use that for other stuff.
Another thing to look around is weed. Remember to remove these before seed heads start to appear. Otherwise, it'll be tough to keep them off in the upcoming months. During the late winter, when the soil is still moist, you can remove the grass easily with your hands. It's also the best way to slow down the growth as well.
Anyway, if you have back pain and don't want to bend down, just cover the area with black plastic for six weeks to 3 months. They'll be killed before you remove the cover.
Apply Dormant Oil Spray:
Overwintering soft-bodied bugs such as aphids, southern red mites, oak spider mites, spruce spider mites, and their eggs start to spread extremely fast during the spring. By spraying dormant oil spray, you can keep them at bay during the flowering season.
However, Insects and mites take breath through spiracles or pores. With the thin oil layer blocking the spiracles or pores, the insects find breathing impossible and die in seconds.
This method is applied during late winter, right before the bud breaks. This is when the bugs respire properly. However, you might need to reapply the method as it often isn't effective with a single application.
Pruning:
It's proven that plants have faster and healthy regrowth if they have late-winter pruning. Again, pruned branches are often attacked by pests. The good news is that the pests stay dormant till this month, making it the best time for pruning.
If you want to get rid of plant diseases and molds, pruning is the best thing to keep in mind. It also improves air circulation to the center of the tree. Although this time isn't the ideal time to prune all kinds of plants, fruit trees are best pruned in August. However, remember to disinfect the right pruning tool to do the job.
Final Garden Thoughts
Not all parts of Australia have the same weather. So, you have to pick the mentioned jobs according to the weather condition of your area. You may need to adopt a few and neglect others or modify a few. Overall, keep things the way your greens want.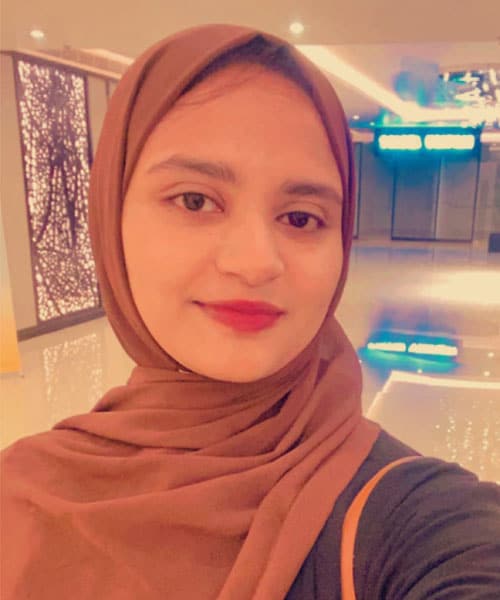 Guestwriter: Shabnaj Yeasmin
Shabnaj has been a garden enthusiast since childhood, growing up helping her grandma in the garden. They mostly grew vegetables, herbs, and fruits in a South Asian country where they have both summer and winter and a heavy monsoon season. This gave her a better understanding of what plants to grow in which climate and how to take care of them during different seasons.
GARDENIZE GARDEN APP
A gardening friend with a green thumb and photographic memory
Gardenize is an app for gardening and cultivation that helps you to overview, understand and develop your garden and your gardening skills.
Order makes it easier to succeed and Gardenize structures information and photos and makes it searchable for you. You also get tips and inspiration from other Gardenizers around the world.
Gardenize is free to use and you can download Gardenize from the App Store or Google Play, or create an account the Gardenize web app for web browsers.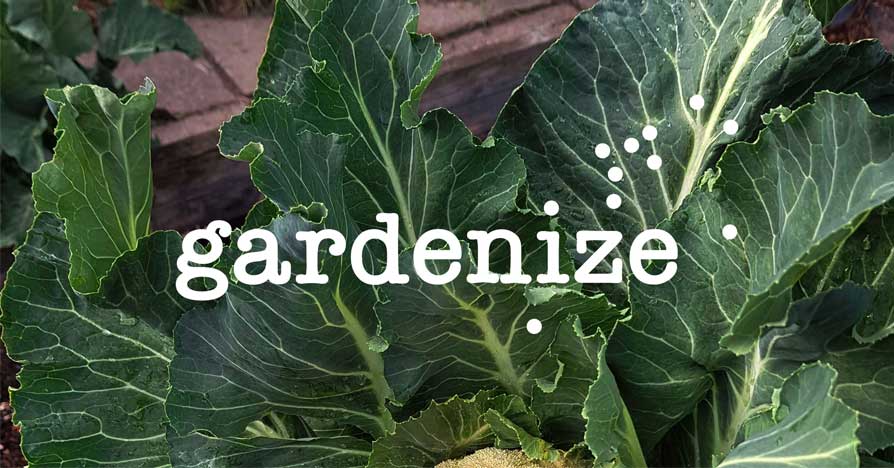 More to read from Gardenize