A common question we often receive from gardening enthusiasts is whether Gardenize can recognize the plants you add to the app, and the simple answer is yes, it does! By using identification to add your plants, the app tells you what plant it is and how to take care of it. But why should you use the Gardenize gardening app to identify your plants? Here are three smart reasons!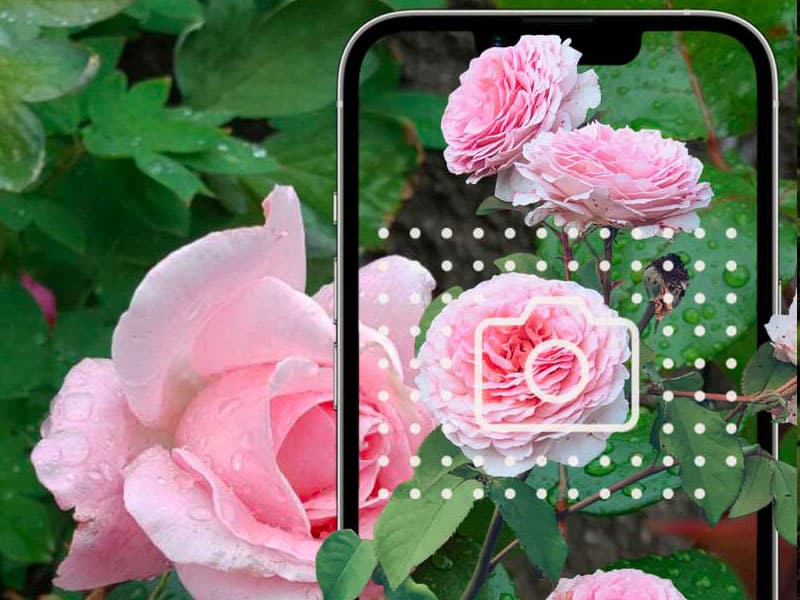 3 Smart Reasons to Use Plant Identification in the Gardenize Gardening App:
Always have your garden at your fingertips!

When you're working in your garden, it can be convenient to identify your plant right away: how should you care for it, can it be easily relocated, does it require fertilization? Look it up immediately and get the answers in Gardenize. If you want to research the plant at your leisure, you can easily take a photo and then use the image from your phone's library when identifying the plant.

Save the plant identification results!

When you identify your plant in Gardenize, you'll receive the information about it on your phone and can directly add it to your garden in Gardenize. Now you have all the information gathered in one place and easily accessible the next time you need it.

Learn about different plants!

How exciting is it to discover new plants and the possibilities you have in your garden? No garden is too big, no number of plants is too many – with Gardenize in hand, you'll have an overview of each and every one.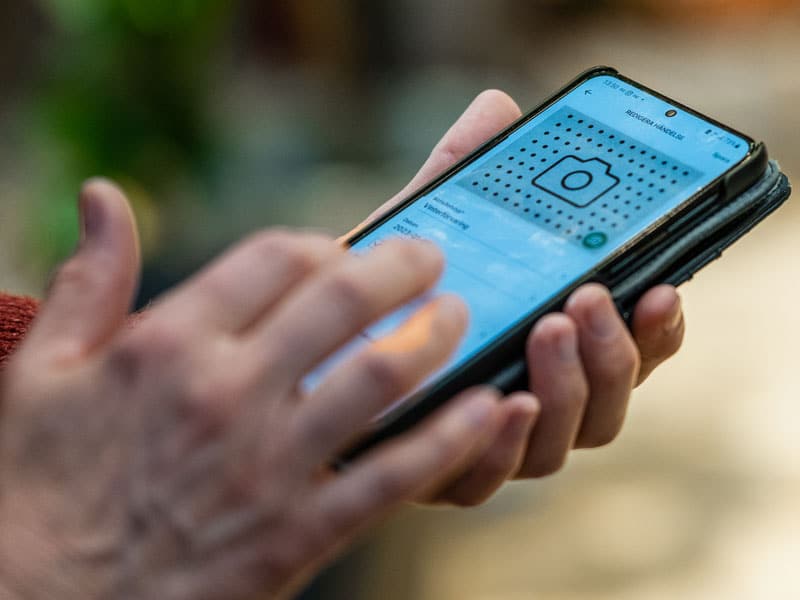 Plant ID made easy with the app
Your satisfaction with an app's identification capabilities often depends on how precisely you want to know the answer. Is it enough to know it's a "Tomato," or do you also want to know the Latin name and variety? It can be helpful to specify your location since the selection of answers can then be more accurate. Most apps are developed and regularly updated, so if you're not satisfied with the answer at a given time, you might get a better match next time.
DIFFERENT APPS THAT IDENTIFY PLANTS
There are many apps that identify plants, including PlantNet, LeafSnap, PictureThis, Flower Checker, and more.
The advantage of Gardenize plant identification is that you can take the answer you receive in the app and directly add it to your garden in Gardenize with just one tap. Then you can continue working with the plant to create an overview: Is it a plant you desire, should you sow it, or have you just done something with it in the garden? Add information and reminders so you can take care of it in the best possible way and have a wonderfully lush garden.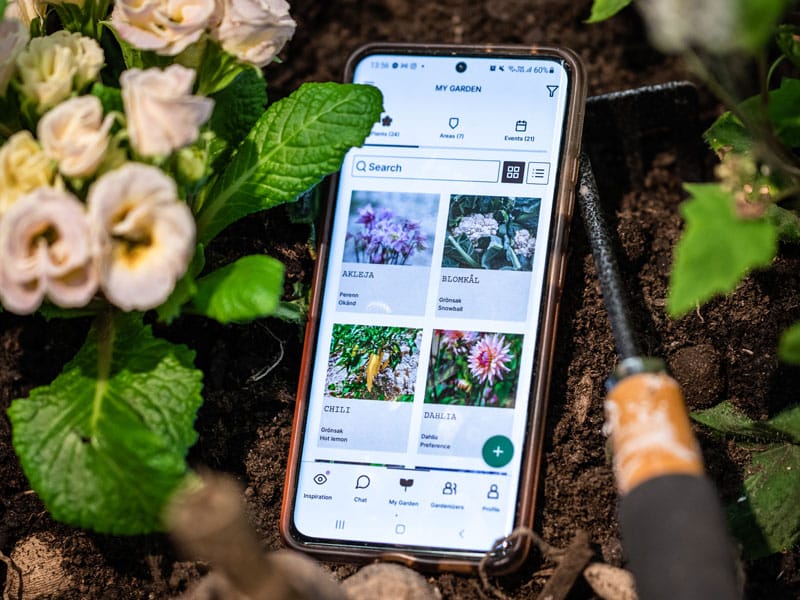 SAVE YOUR RESULTS IN GARDENIZE!
Regardless of how you obtain the answer to which plant you have in front of you, we recommend saving the result in Gardenize. From Gardenize, you can easily share the photo with various gardening forums if you're missing any information. You can download the app from the App Store or Google Play or log into your account on your computer.
Gardenize journal and planning app – for gardening and plants
Gardenize is the app for gardening and cultivation and you find it in App Store, Google Play and in your web browser. The app is free and available in English, Swedish, German, Danish, Norwegian and Italien.
Read more about Gardenize´s features here.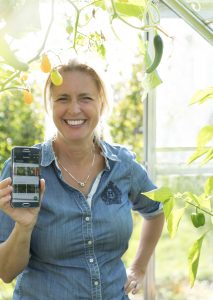 MORE TO READ ABOUT GARDENING: