The dahlia is extremely bountiful in its blooming, providing vibrant flowers from mid-summer through the first frosty nights in autumn. For optimal early blooming, it's beneficial to pre-cultivate dahlia tubers indoors, beginning approximately 4 weeks prior to the complete cessation of frost in your area, and subsequently transplant them outdoors. Here we provide straightforward guidelines on successfully planting dahlias to achieve a prolonged, exquisite, and lush blossom. Learn how to plant dahlias and enjoy a stunning flower display.
OUR BEST TIPS FOR PLANTING DAHLIA
Dahlias, known for their eye-catching beauty, can range in height from 15 inches to towering over 6 feet. Originating from Mexico, these stunning flowers bring an extravaganza of color to any garden. However, it's important to note that dahlias are not particularly winter-hardy and cannot withstand freezing temperatures. Nevertheless, with proper care and planting techniques, you can cultivate these show-stopping blooms and transform your garden into a dreamy paradise. Get ready to embark on a journey of dahlia cultivation and witness the mesmerizing allure of these gorgeous flowers.
There are several different ways to plant dahlias, some soak them before planting, others don't. Some grow them in pots and some plant directly on the plant site. Some top them for better branching, while others don't. Experiment and see what works best in your garden. Remember to take notes of your learnings so you can make adjustments for the next growing season.
6 TIPS for How to Plant, Grow & Care for Dahlias
It is okay to plant dahlias directly on the planting site outdoors, but the risk of frost must be completely over or non-existent. By opting to grow them indoors instead, flowering can start approximately a month earlier. Now, let's start with learning about how to plant your dahlias and what the flower needs to thrive: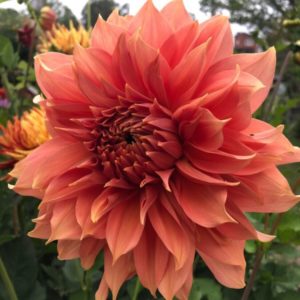 1. TAKE OUT YOUR DAHLIA TUBERS IN WELL TIME.
Approx. 4 weeks before the risk of frost is completely over in the spring, take out your stored or purchased dahlia tubers. Cut off any parts that are moldy or feel soft and spongy. If you have a large tuber, you can share it, read about how to share here.
2. PLANT THE DAHLIA TUBE.
Find a suitable pot in relation to the tuber. Put some potting soil in the bottom and put the tuber down. Fill with planting soil around the tuber, tap the pot lightly against the substrate so that the soil covers all parts of the tuber and fill with more soil. Let the top of the tuber or the old stem stick up above the soil. The swollen root parts should be downwards in the pot. Do not water! Keep the pots cool or at room temperature. So far the light is not that important.
3. WATER THE DAHLIA CAREFULLY.
When shoots start to appear, begin to water gently. Now the swollen root parts have started to develop sucker roots that can assimilate the water. Before then, there is a big risk that the tubers will rot if it gets too wet.
Now place the pots in a bright and cool place, but completely without risk of frost. Then the plants will be plump and nice.
4. PLANTING DAHLIA IN ITS FINAL GROWING LOCATION.
When the risk of frost is completely over, plant out in well-fertilized soil in a pot or flower bed. The dahlia wants a lot of light, nutrition and a loose and fine soil.
5. TOP THE DAHLIA SHOTS.
When the shoots are approx. 15 cm high, you can top them just above a pair of leaves. Then the dahlia will branch out and you will get more flowers, but the first bloom will be slightly delayed. One way can be is to top half of the shots and leave the rest.
6. USE THE DAHLIA SHOOTS AS CUTTINGS.
The topped shoots you can use the dahlia as top cuttings to propagate the dahlia. Stick into a pot with planting soil mixed with perlite. Cover with a hood or plastic bag with air holes to reduce evaporation from the leaves. It is fine to put several cuttings in the same pot. Set it bright and keep an eye so that the soil is constantly moist. When you see new leaves developing on the cutting, pick it up carefully so the new roots don't break off. Plant in a pot with potting soil.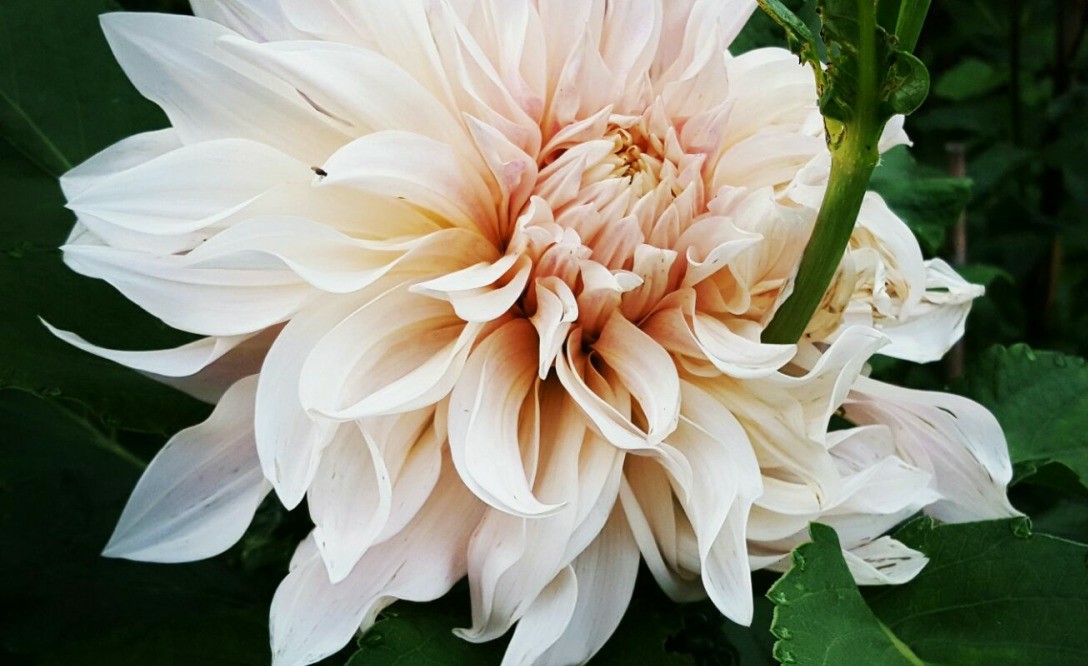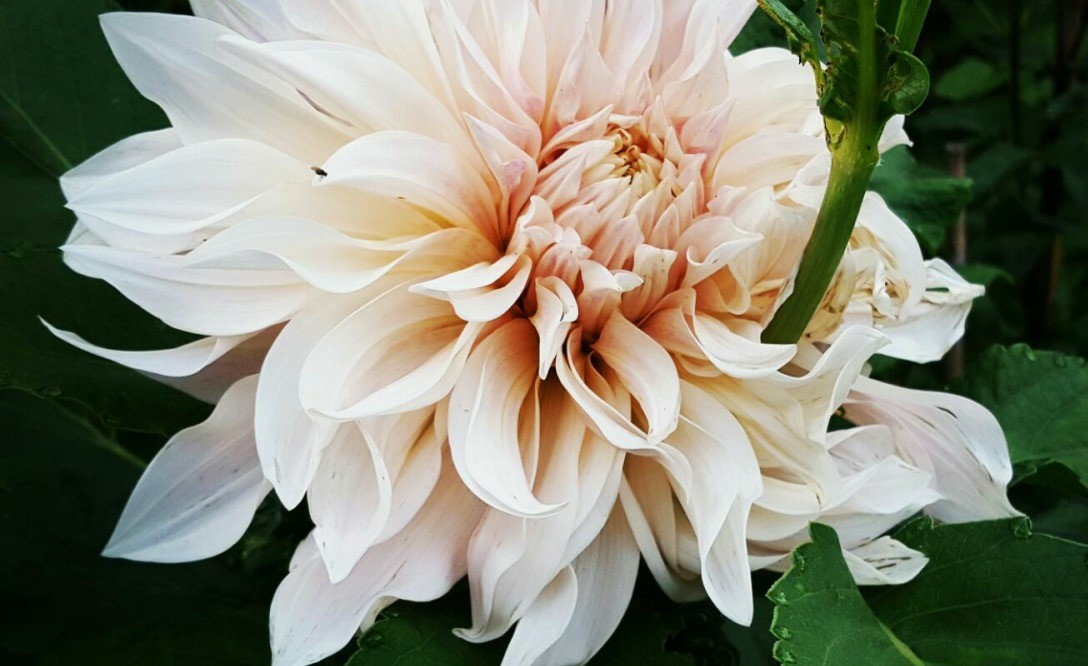 Here's how to plant your dahlia tubers: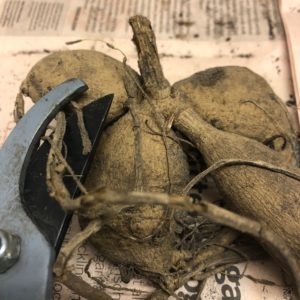 Cut off old dry roots and tubers that feel spongy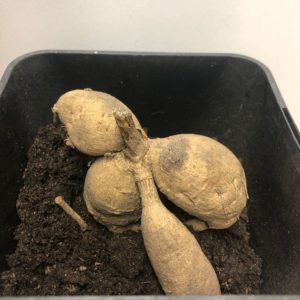 Fill the bottom of the pot with soil and place the tuber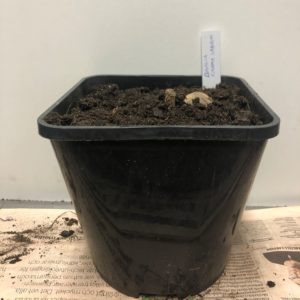 Fill with more soil and place a label with variety name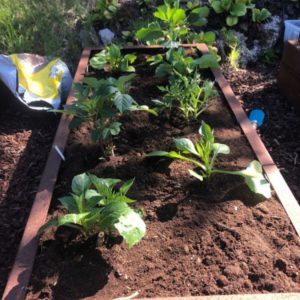 Plant out when the risk of frost has passed
Here's how Gardenize has helped dahlia lovers get a more beautiful flower bed:
"In the Gardenize app last winter I sat down and laid out intended dahlias to get an overview of color, height and variety. When planting it was so much easier to know where to plant which variety. now I also write notes so that I will remember for next year what went well and what should be done differently. Thank you for a great service."
@frolingstradgard, with 270 dahlias in a 34 meter flower bed.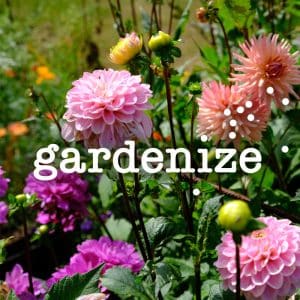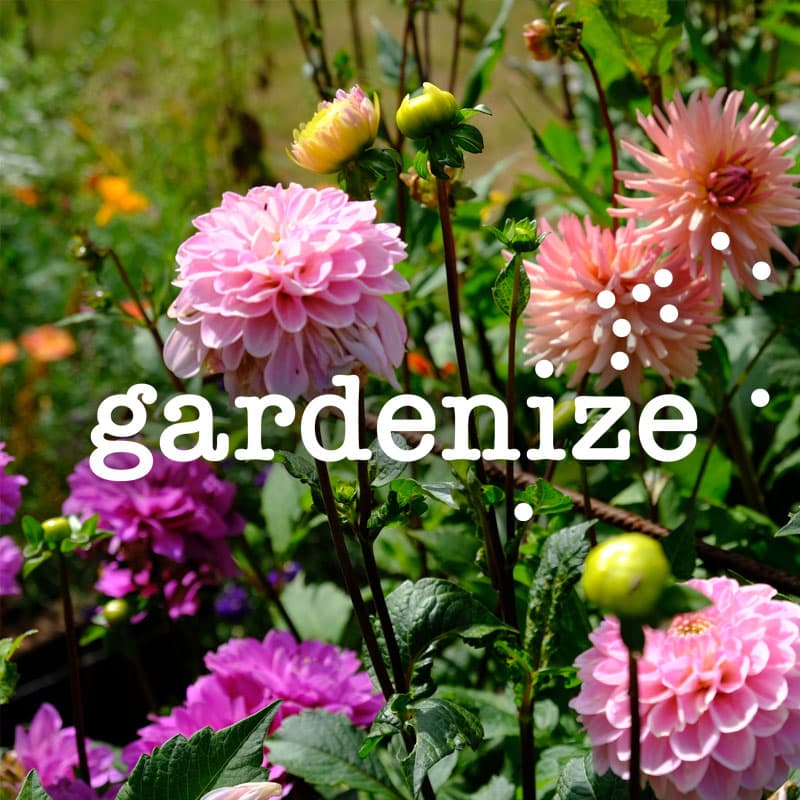 GARDENIZE GARDEN APP
Your garden friend with green fingers and photographic memory.
Gardenize is an app for gardening and cultivation that helps you to overview, understand and develop your garden and your crops. Organizing your garden makes it easier to succeed and your Gardenize app structures all information and make it searchable. You'll get tips and inspiration from other Gardenizers around the world. All Gardenize basic features are free to use. You can download the app from the App Store or Google Play, or create an account directly in the web app in your browser. Get to know Gardenize better here.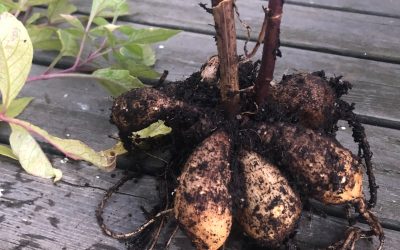 When the cold fall closes in and frost shimmers on the ground it is time to lift up the Dahlia tubers for storing. Here's how you do it!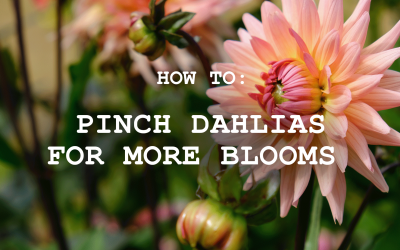 Tried pinching your Dahlia plants yet? Pinched Dahlias have way more blooms, grow longer stems, and are bushier and stronger plants!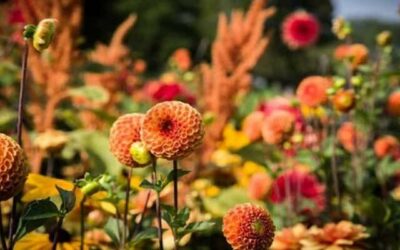 Discover the beauty and variety of the amazing Dahlias! Here are some advice on growing dahlias from cuttings, seeds and tubers.
Images published on the Gardenize website belong to Gardenize AB and may not be used without permission.