Upside-down gardening: May

 in Central

Otago
Autumn: Michaelmas daisies, leaf colour, feijoas, protecting and labelling seedlings, fungi, Gardenize's to-do list.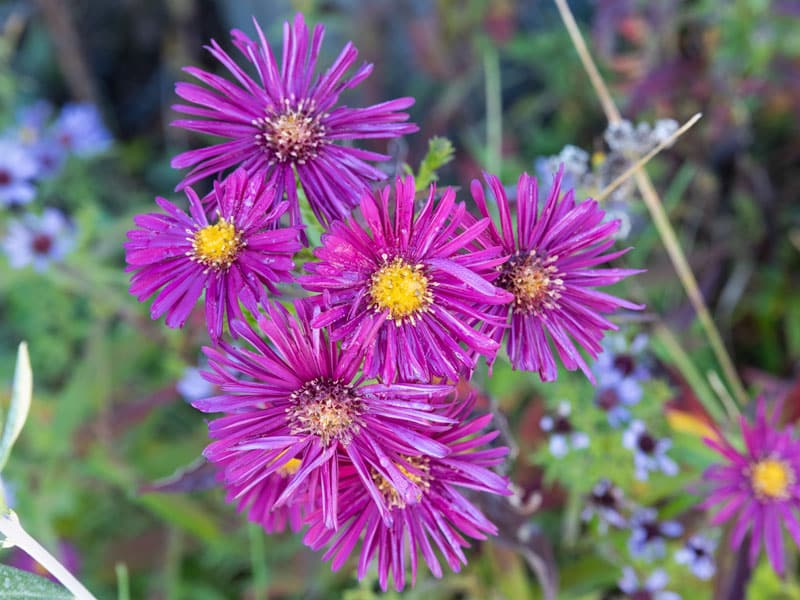 Late colour in the Autumn garden
Michaelmas daisies
Churchill
The ornamental garden is slowly putting itself to bed. The few flowers that remain, like the Michaelmas daisies, are particularly welcome. Pictured at the top of this article is a variety called Churchill. I have it amongst some of the more common purple ones. The name "Michaelmas" comes from the feast of St Michael, which is on 29 September. In Europe, it is autumn then, but here in New Zealand, autumn is March to May. 
Leaf colour
Liquidambar and acer
I can be so busy looking down to see the last few flowers that I forget to look up. I'm glad I remembered today, because the liquidambar and the acers look fabulous against our Central Otago blue sky.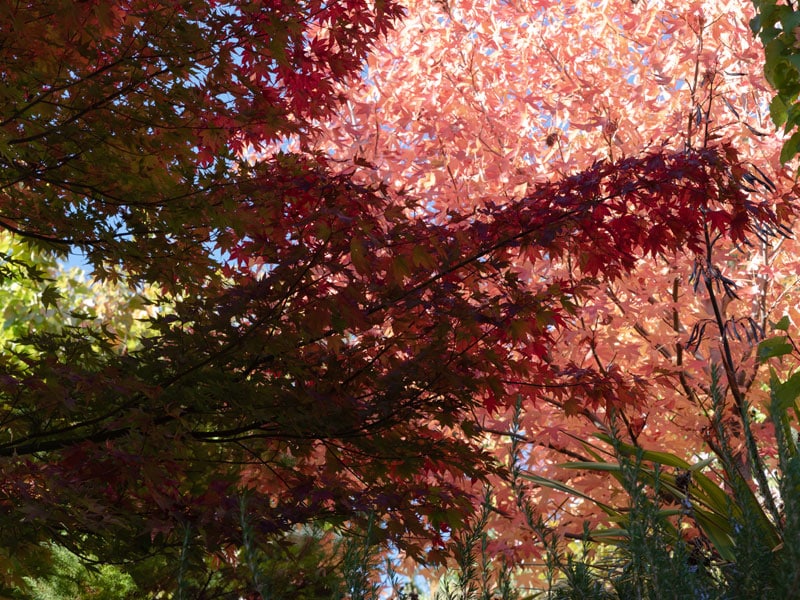 Fig leaves
Fig leaves turn a bright golden yellow before they fall, but you have to be quick to see them: once they change colour, they soon fall.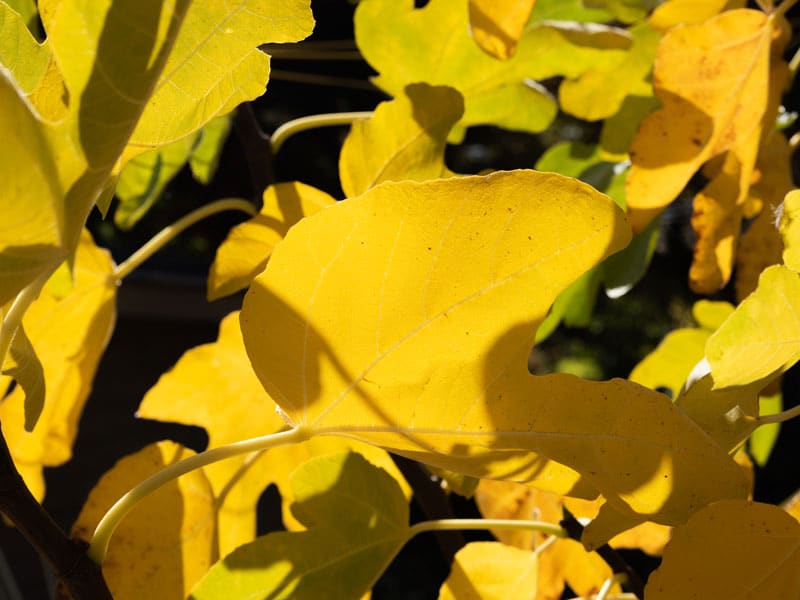 Geranium sanguineum
This self-sown hardy geranium seedling shows that it is not just the trees that can have stunning autumn colour.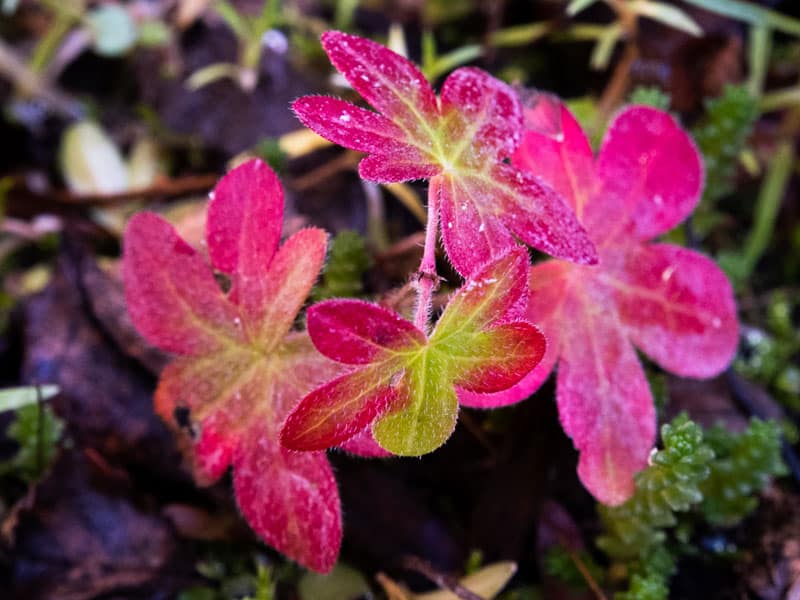 Feijoas
We were gifted this little feijoa tree a few years ago. Because I didn't know that you should prune them hard when you plant them, it has taken a long while to really settle in. Now it has produced its best crop ever: the fruits are small compared to supermarket ones, but they are abundant. I'll know they are ripe when the fruit begins to fall. We may cut some in half and scoop out the flesh with a teaspoon to eat fresh, but as they are so small, I'll probably make a feijoa cake and maybe flavour kombucha with them.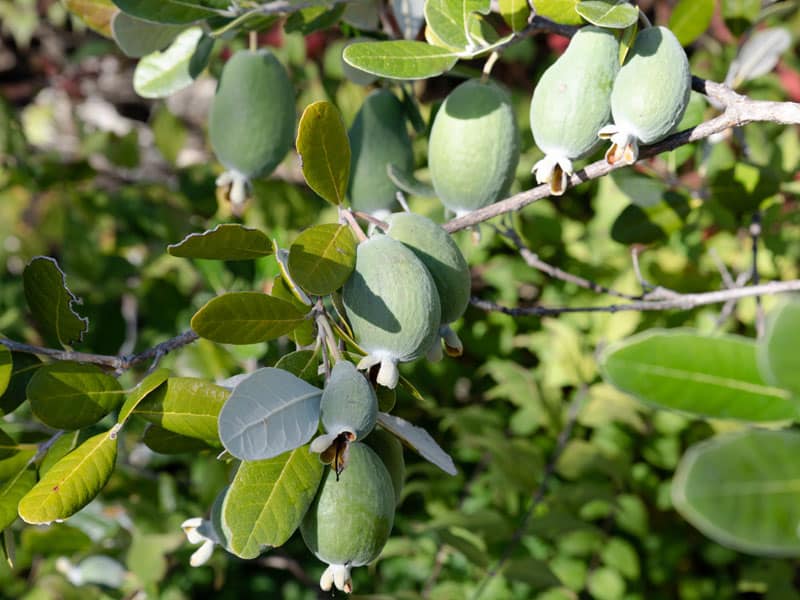 The vegetable

garden
Seedling protection
In the vegetable garden, my husband has made me some simple frames that fit neatly over the new raised beds. I can peg frost cloth onto them at this time of year, or shade cloth in the summer. All three of my raised beds are set up now and I have sown seeds in the third one. I've used the largest of my new frames to keep the birds from disturbing the seedlings in their search for worms. There are generously sized paths between the raised beds, and I have covered them with cardboard topped with a thick layer of wood chip. The cardboard and woodchip suppress weeds and keep my feet clean when I walk on them, but the best thing about them is that, as they break down, they feed the life in the soil, bringing nutrients to the raised beds. When I put the new beds in place, I couldn't bear to pull up the radicchios that were growing in the path. When they have been harvested, I'll keep the paths tidy and plant-free.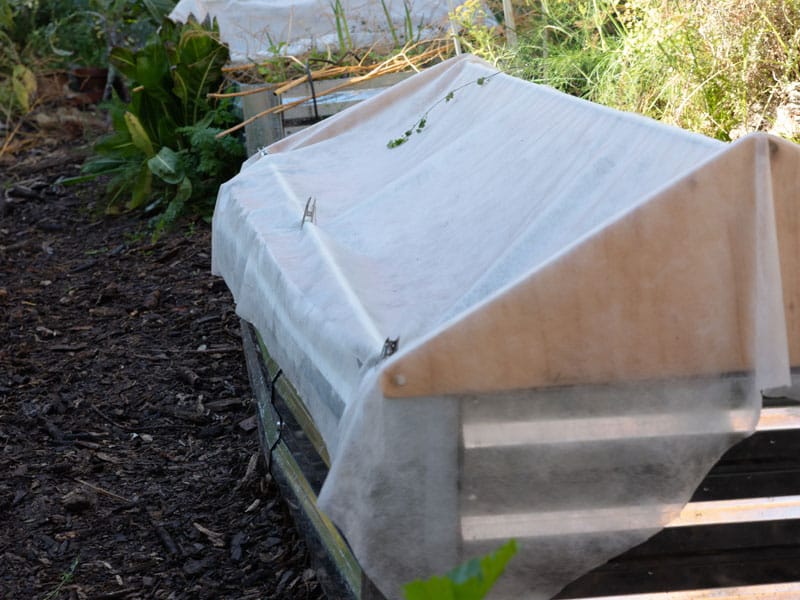 Labelling
I've found an effective way of labelling rows of seedlings or plants in the garden. We don't lack stones in this part of the world, so I write on them with tag pens from the farm shop (they're normally used for writing on the plastic tabs in cows' ears). The ink does not fade in strong sunshine or wash off in the rain, and the stones are reasonably discreet in the ornamental garden. I'm experimenting with wool felt as a mulch between rows. I'm hoping it will cut down on weeding and help to keep humidity up around the emerging seedlings before it eventually rots down and helps to feed the soil.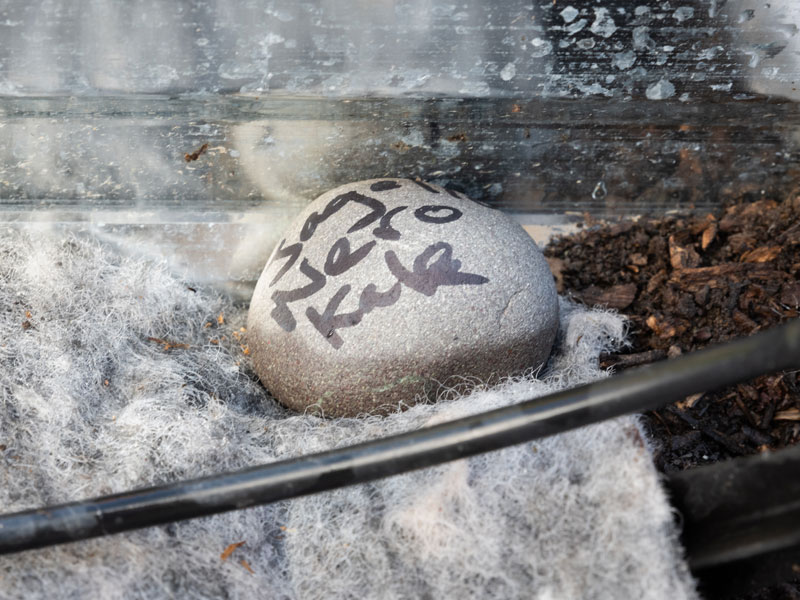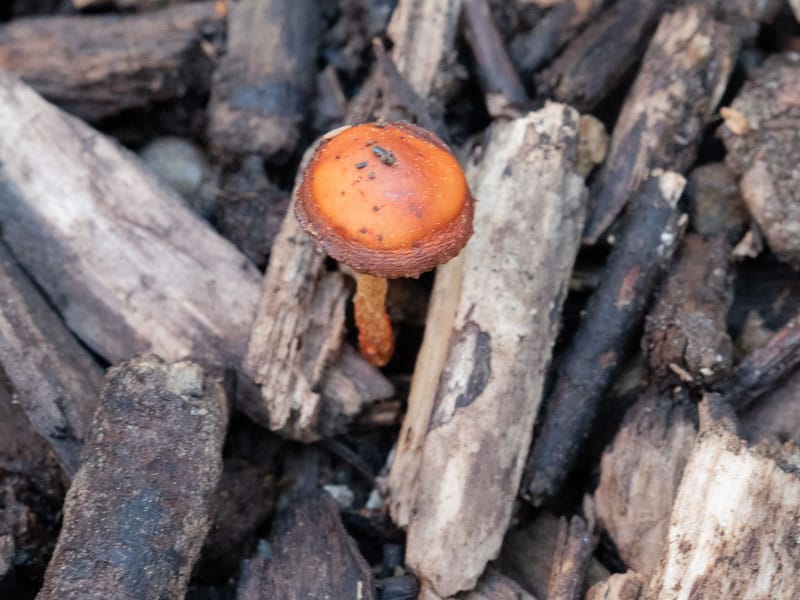 Fungi

 
One of the advantages of using woodchip as a mulch is that it encourages fungi. We are only just beginning to learn what useful team members fungi are in the complex symbiotic relationships between plants and the life that exists in the soil. I think they are fascinating, and I see them as another ornamental feature in the garden.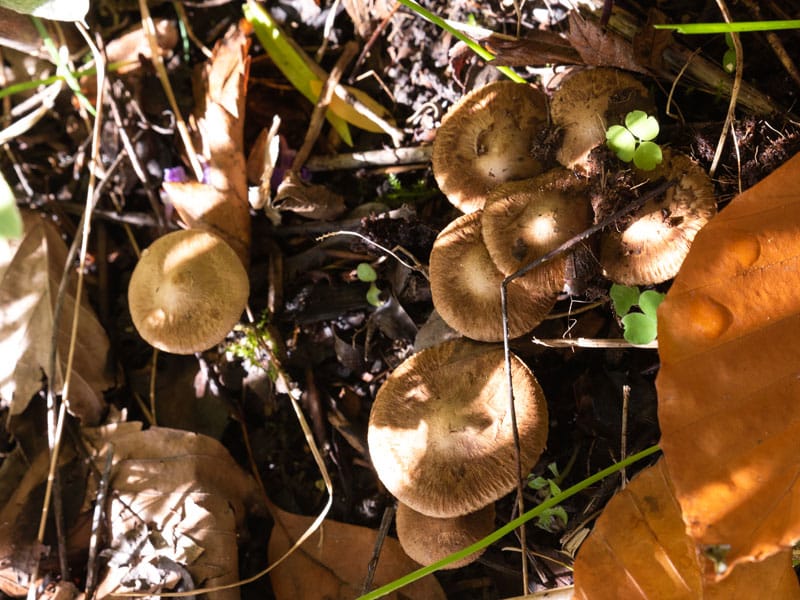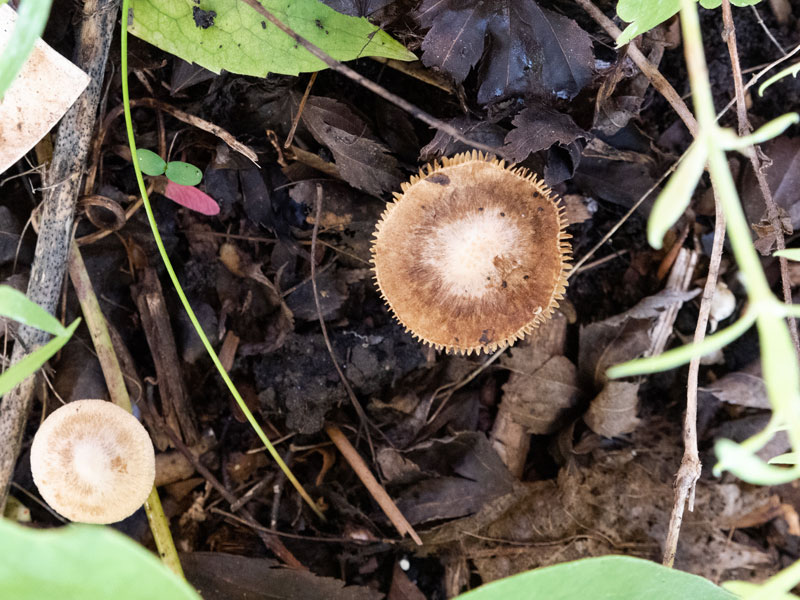 Great feature

in the

Gardenize

app
When you are busy, it's good to prioritise and there is a great feature in the Gardenize app to help you to do that. It is the to-do list, which you can find by clicking on the planner tab at the bottom of the Gardenize screen. You can use it to give yourself reminders of jobs you need to do.
I've been a little behind with my gardening tasks, but I've managed to avoid feeling overwhelmed by looking at the list each time I have a spare half-hour, and simply choosing the most important to get on with. It's a great way to make a note of anything you notice as you look around the garden. For example, this week I was doing some weeding, and I noticed that the honeysuckle and ivy needed cutting back. I didn't have time to do it there and then, but I noted it in the to-do list and now I won't forget to do it next time I'm in the garden. 
Garlic 
I've already planted some garlic. I separated a head of garlic into cloves and planted the cloves in rows, about six inches apart. To keep the soil productive, I scattered a few radish seeds over the area that I had planted. The radishes will mature quickly and can be harvested before it begins to compete with the garlic for space.  You can keep planting garlic right up until the shortest day: 22 June. It needs a cold period to make good bulbs, so it will carry on growing through the winter and should be ready to use by Christmas. 
Broad beans 
I have planted some ordinary broad beans, but I also found a type of broad bean seed that I am excited about trying. They have crimson flowers and are advertised as being attractive enough to grow in the ornamental garden. I'm keen to make the whole garden produce more food, so I have panted some amongst the flowers. I'm also raising some Swiss chard seedlings in rainbow colours with a view to planting those amongst the flowers too. 
Seeds to sow
Direct sow broad beans, lettuce, pak choi, radishes, shallots, spinach, tat soi and turnips.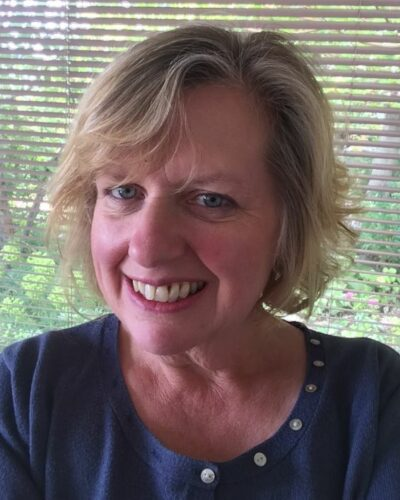 About the writer
My name's Pamela and a few years ago, at the age of 55, I made the decision to start a new adventure. I left the northwest of England, where I had lived all my life, and moved to New Zealand. I'm excited to be a guest blogger on Gardenize, and I love writing about my garden in beautiful, sunny Alexandra in Central Otago. My garden here is about as different as it could get from the damp, shady garden I left behind. Central Otago is the hottest, driest, coldest area in New Zealand, as we have hot summers and cold winters, along with a semi-arid climate. The area is famous for its orchards and vineyards. It has many quaint little rural townships with pretty cottage gardens featuring peonies, bearded irises, hollyhocks, lilies, roses, and lavender that grow so well here. The landscape is spectacular, with dry, rocky mountains and impossibly blue lakes and rivers. The dry mountains look barren, but they've actually covered in tough little thyme plants: a great clue to what might grow well in the garden.
GARDENIZE GARDEN APP
A gardening friend with a green thumb and photographic memory
Gardenize is an app for gardening and cultivation that helps you to overview, understand and develop your garden and your gardening skills.
Order makes it easier to succeed and Gardenize structures information and photos and makes it searchable for you. You also get tips and inspiration from other Gardenizers around the world.
Gardenize is free to use and you can download Gardenize from the App Store or Google Play, or create an account the Gardenize web app for web browsers.
Get to know Gardenize better here.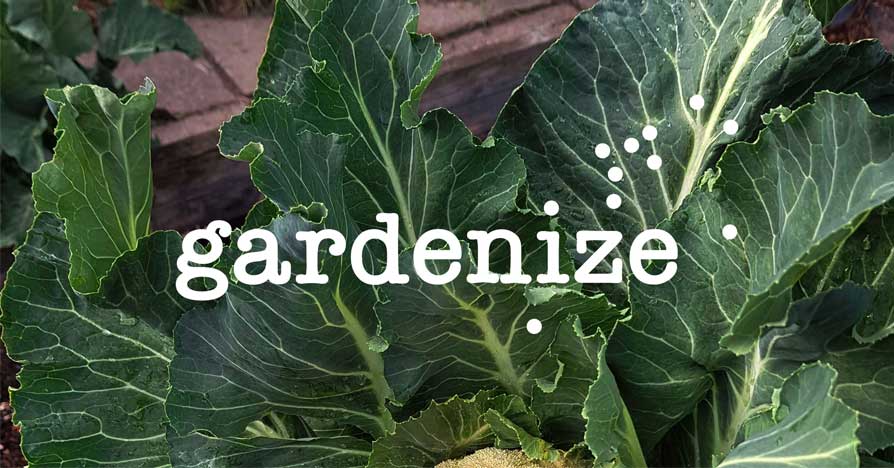 More to read from Gardenize