Most Inspiring Female Garden Profile 2023
Awesome role models and inspiring garden women! Gardenize lists the most wonderful spokespersons of garden joy for the fifth year in a row! On International Women's Day itself, we want to draw attention to these women and thank them for all the joy, knowledge and inspiration they spread, sharing their passion and the power of gardening! Many of our Gardenizers and readers voted for the winner of the most inspiring female garden profile this year, and we thank you for all your commitment and wise thoughts.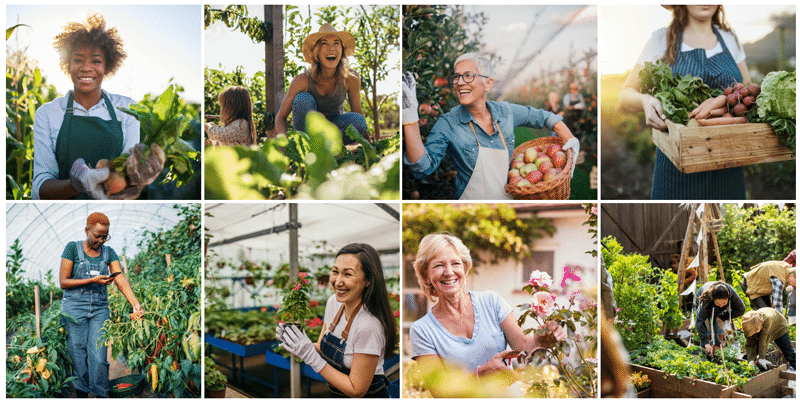 Gardenize proudly presents The Most Inspiring Female Garden Profiles of 2023:
What the people said: "She is super helpful and love the content", "Enjoy her daily videos", "Love her down to earthness and seing her develop their property", "Dedication and consistency",  "I watch garden answer everyday",  "Laura is so realatable!", "I like her style", "Because Laura is AWESOME!", "She is energetic, easy to listen to, relatable, and very talented. She has changed my gardening life", "Her personality, her joy, her way of explaining things", "She is very detailed with her explanations and extremely down to earth! Our aesthetics match too", "Authentic and great teacher", "She is very passionate about growing food and provides thorough instructional videos", "Laura is very relatable. She has great charisma and you can tell she loves what she does. Laura is excellent at demonstrating and educating of plants. Also, the quality of her videos are top notch."
Laura, along with her husband, created Garden Answer with the vision to inspire and teach people about gardening! They started filming garden tutorials in June of 2014 as a hobby, and a little over a year and a half later we were able to make a go of it full time. And today they have gained over 5 million followers.
Before starting Garden Answer, she worked at her parents Garden Center doing just about everything; helping customers, displaying product, ordering and caring for new plants. She still help out every week and enjoy every minute of it!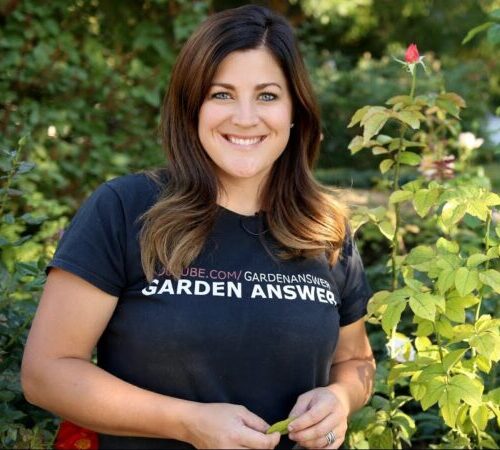 "She's so creative!", "Absolutely love her content, so inspiring and informative. Gentle for beginners", "Her knowledge, experience, passion for gardening", "She is inspiring to those with disabilities that need different ways to garden", "Love how she explains and makes gardening look like fun", "She understands those that have been gardening all their life and those who want to start from scratch", "Carol has so much enthusiasm trying to get people interested in our environment, plants and gardening".
Over the last fifteen years Carol Klein has become a familiar face to gardening viewers. She has featured on (almost) every Gardeners' World programme since 2005. She has also presented two award-winning six-part series, 'Grow Your Own Veg' and 'Life in a Cottage Garden'. For thirty years she has run a plant nursery, exhibiting at more than 200 RHS Shows winning many gold medals, six of which were at The Chelsea Flower Show.
"She's a great teacher", "Practical, easy to understand advice", "I've learned so much from her!", "She is honest, vulnerable, and extremely knowledgeable", "She is genuine and pleasant to listen to", "The farm is beautiful", "Very real person who is passionate about teaching and inspiring others to garden and homestead."
Pursuing her dream together with he husband, raising a family and growing their own food at their farm in Arkansas, and watching the garden unfold, a new dream was formed in her heart – to share that beautiful life with others and teach them the lessons they've learned along the way.
Congratulations to all garden inspirers who didn't make it to the podium, but are winners nonetheless! Many have received several hundred votes and here you can read the justifications that came from our readers.
Advolly moved from a career in the automotive industry to a career in horticulture, which is a feat in itself. She is a garden writer and researcher and talks about gardening in an informative and accessible way so that everyone can appreciate the significance of gardens and gardening in social history. Her enthusiasm and knowledge are inspirational and their vision is just really interesting.
Her eclectic selection of flower seeds and Dahlia tubers are exceptional. She is always available to give personal attention to the novice with clear and concise guidance. Her Instagram photos make us drool and inspire us to become better gardeners. She is inspiring and knowledgeable, friendly and down to earth! Go team Australia!
Residing in Halifax, NS, Canada, Nikki has written great books on gardening beyond the traditional growing season with covers. She has provided such great information on growing vegetables year round. She is very informative and very relatable. Excellent advice, we love her book!
A garden expert who is on this list for their never-ending garden enthusiasm. She is a great gardener and her knowledge and wisdom is very appreciated.
She is awesome, dedicated, very Knowledgeable and so inspiring! McVicar is known for and has a fabulous selection of herbs, she's environmentally aware, and is passing on her knowledge in this area. She runs a fabulous garden center where they keep the largest collection of culinary herbs in the UK, over 500 different varieties are found here! She also offers courses to learn more about these herbs, and is a lovely lady according to our readers.
"Becky is willing to show the best and the fails of her garden and home projects. She is so real and it makes me feel like I can do it too!". She is such an inspiration in the garden. Becky is passionate about homemade, homegrown and locally sourced. Located in SW Washington, USA, hardiness Zone 8a. On her YouTube channel as she says herself, "You will see my success and many many failures. Let's learn together!"
Some new garden names came up in this year's poll, and it's very exciting. Which garden star will shine next season? Maybe you'll discover a new garden inspiration among this year's potential candidates.
GARDENIZE GARDEN APP
Your garden friend with green fingers and photographic memory.
Gardenize is an app for gardening and cultivation that helps you to overview, understand and develop your garden and your crops. Organizing your garden makes it easier to succeed and your Gardenize app structures all information and make it searchable. You'll get tips and inspiration from other Gardenizers around the world. All Gardenize basic features are free to use. You can download the app from the App Store or Google Play, or create an account directly in the web app in your browser. Get to know Gardenize better here.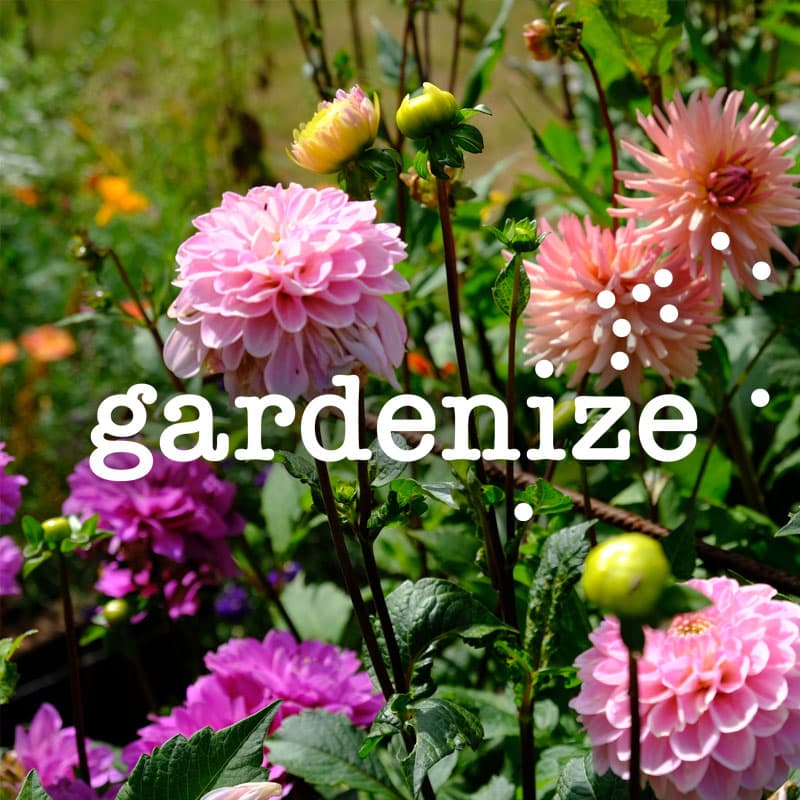 Här kan du läsa om tidigare års trädgårdsinspiratörer:
Fler lästips från Gardenize