Grow your best garden with Gardenize gardening app!
Do you need help getting started in the garden, or do you just want to get an overview of everything that needs to be done? The Gardenize gardening app will help you get an overview with the planner and to-do lists. Shall we get on with it?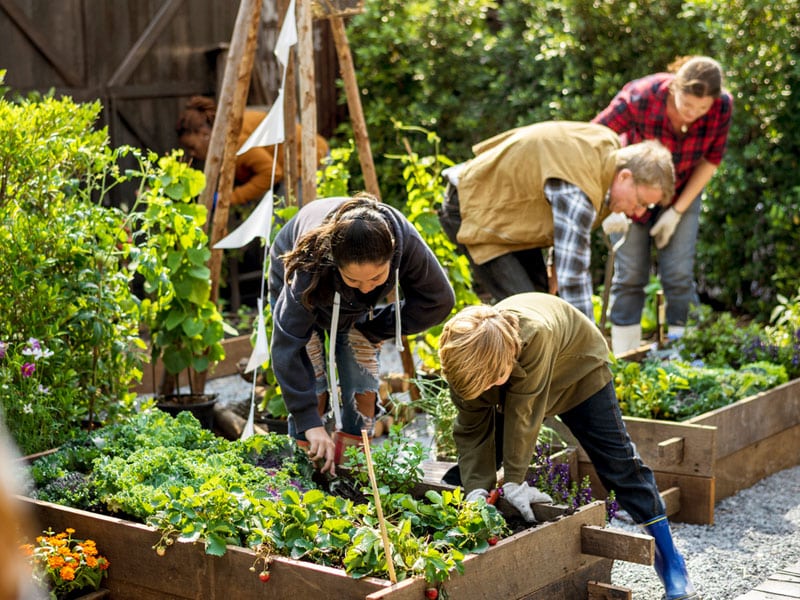 Get growing in the garden!
Whether you want to grow edibles, beautiful flowers, in a small area in pots or just want an easy-to-maintain garden, we give you knowledge about soil and compost, preparation and planning, plant diseases and pests and we will guide you through the jungle of all this.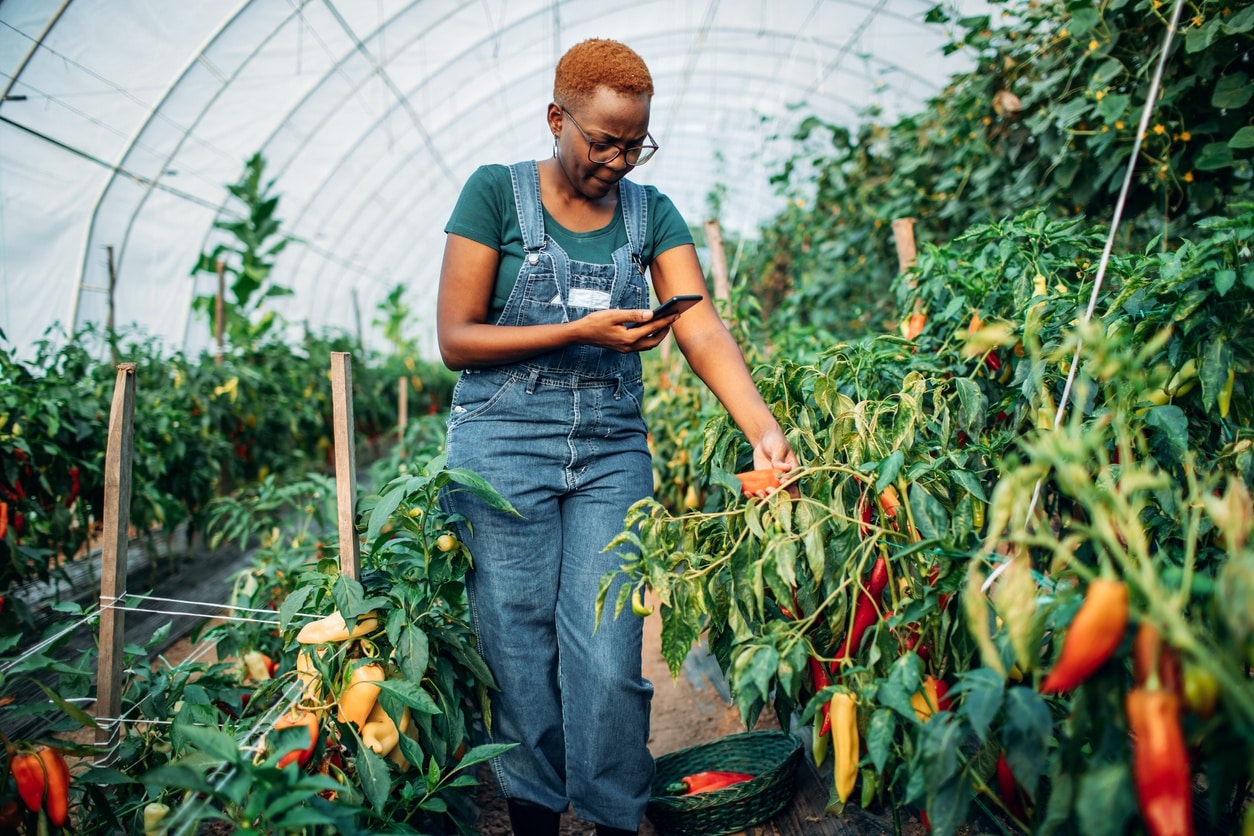 Garden calendar, to-do list and digital plants
With the smart calendar overview and to-do list, you'll more likely be successful in the garden! We will help you remember when to water, repot and fertilize.
We will also help you remember the names of your roses, summer flowers and fruit trees. You can look up where you buried your flower bulbs, what date you sowed last year's vegetable seeds and when you planted your potatoes. You won't have to wonder if the sprouting leaves in the flower bed are weeds or the perennial you found last fall. You can exchange experiences with other gardeners in your growing zone, or be inspired by our own gardening experts' best tips and advice right now.
With Gardenize, I keep track of the flowers I have, both indoors and in the garden. And now I can plan ahead for next summer with companion planting as I upload summer pictures of my plants, so I can better combine the colors.
– Kattiz, Sweden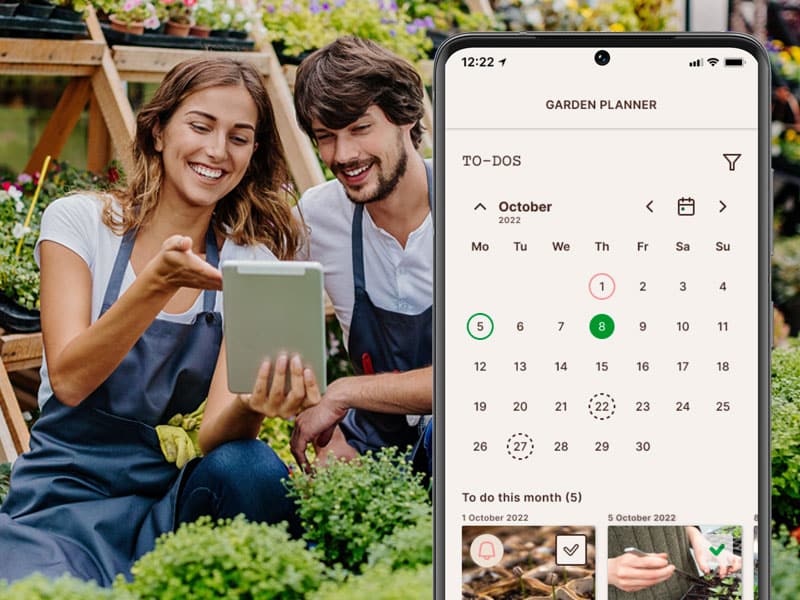 Beginner or seasoned gardening enthusiast?
Whether you are a beginner, have been gardening for a few years or are already a seasoned garden enthusiast, the Gardenize gardening app will help you further in your growing journey and with your gardening interest. With our complete solution for your garden, you will get started with your cultivation, and when you then continue to care for your "phygital" garden and enter all your plants, we will make sure that you never forget a plant again.
Follow the development from seed to harvest in your digital garden diary!
Gardenize is a digital cultivation aid that gives you an overview, understanding and the opportunity to develop your garden. The technology is new, but the principle is old: To grow as a gardener, you need to be able to follow how your garden and plants respond to what you do.
If you already document your garden, you know how valuable it is to be able to go back and see what you did, when and where. The advantage of a digital garden diary is that all information is searchable and neatly packaged with picture, location and date, and everything is gathered in one and the same place. Every time you use the app, you build on to your catalog of plants, flowerbeds and cultivations, creating a history of what happened in your garden.
Growing season is here, how about getting started right away?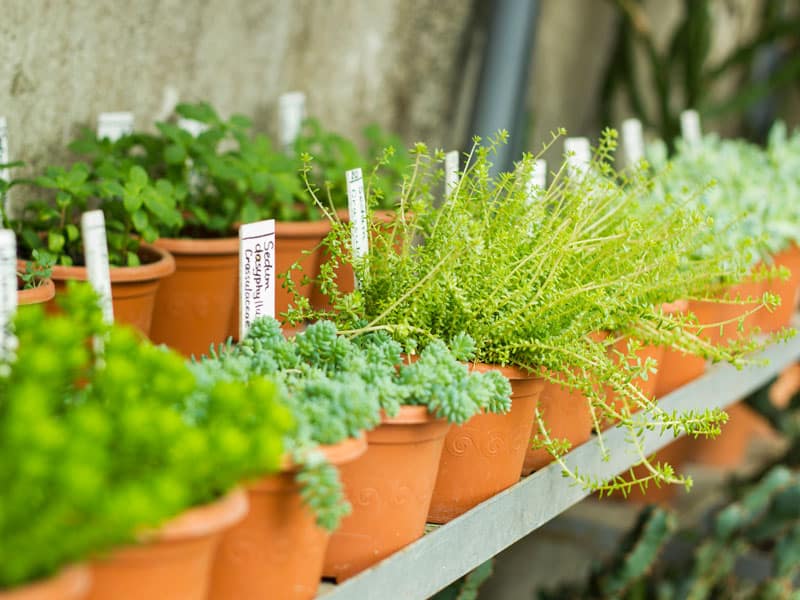 Do you have questions or feedback regarding the new updates?
Send us an email: contact@gardenize.se 
* The update will first be released on iOs in March, and then released on Android in the spring.
GARDENIZE GARDEN APP
Your garden friend with green fingers and photographic memory.
Gardenize is an app for gardening and cultivation that helps you to overview, understand and develop your garden and your crops. Organizing your garden makes it easier to succeed and your Gardenize app structures all information and make it searchable. You'll get tips and inspiration from other Gardenizers around the world. All Gardenize basic features are free to use. You can download the app from the App Store or Google Play, or create an account directly in the web app in your browser. Get to know Gardenize better here.