THE EARLY BIRD GETS THE WORM: GET READY TO BLOOM!
This is a great time to start preparing your garden for a bountiful spring harvest. Planning for your garden involves removing and pruning plants and trees and laying the groundwork for new crops or species to plant. Early garden planning can also save us from additional labour and work down the road. Now that we are moving out of the cold winter months, our bodies are also adjusting to a new season and the added physical activity from working in your garden can also prepare your body for the labor of maintaining your garden. A healthy gardener creates a healthy garden!
Planning, Pruning and Preparation for spring
Preparing your soil or garden best includes assessing the soil quality, tilling and preparing the soil with fertilizer and nutrients if needed. If you have a composting system, this is a good time to get it up and running. It also helps to map out your garden layout so that you have a visual of how you want your garden to look. This is also a great time to take stock of what did and didn't work in your last growing season so that you can find solutions and improve upon each growing season. Things to consider and make note of for future reference are your plants' lightning needs and mapping out your garden's lighting patterns so that you are making the best use of your space.
Finding out what to grow next can be daunting so use this time to research which plants do best for your region and zone. Growing companion plants together is great for sustainability and pest control. Remember that the early bird gets the worm! The earlier you start planning, the more prepared you will be for the spring. Also, it helps to make use of early morning hours for physical labor as the days start to get warmer. It's wonderful to experiment with different seed-starting mediums and growing techniques. If you prefer to start plants indoors or in a greenhouse, this would be an ideal time to start seeds in celled containers. Ultimately, the experimentation can be logged and kept inside the gardenize app so you can compare and note on methods that work best for your gardening style.
A healthy garden starts with a healthy gardener! Don't forget to take care of your needs as we transition out of the colder months. Gardening is a benefit to our mental health and provides us an opportunity for light exercise and delayed gratification of seeing our plants and flowers bloom. It can be a very strenuous activity, so remember to take care of yourself, drink plenty of water and remember to wear sunscreen. It can be easy to neglect ourselves in a fast-paced culture but gardening brings us back to caring for ourselves, whether we grow flowers or fruits and vegetables, our garden brings us closer to what is most important in our lives and that can be different for everyone. This is a good time to reflect on your needs and what you want out of your gardening experience. It is a great time to determine which kind of gardener you want to be and what you get most out of the gardening process. Prepare yourself and your garden for spring!
Resources and support for preparing the garden for spring
The Gardenize app is a great place to take notes and consolidate your different experiences around your garden! Gardening can be a daunting process but it is important to keep our goals and expectations realistic. It does not have to be a stressful process so long as you are taking note of what worked and what didn't. Sometimes it can help to change your approach altogether rather than sticking to structure or vice versa if you are finding yourself becoming more stressed than fulfilled with your gardening experience. There are others on the same path who are more than willing to help you care for your plants and help you with solutions to any obstacle you may run into!
Guest writer: Julienne Knowles
Julienne Knowles is an artist and amateur gardener currently living in central Texas. When she is not creating in her studio, she is tending to her zone 8 garden and a plethora of indoor and outdoor plants. She loves tropical plants and crops since they remind her of her home in the Caribbean. She also enjoys cooking, writing and learning; she is currently pursuing a certification in landscape design. The outdoors, whether in nature or in her garden, is where she finds her serenity.
GARDENIZE GARDEN APP
A gardening friend with a green thumb and photographic memory
Gardenize is an app for gardening and cultivation that helps you to overview, understand and develop your garden and your gardening skills.
Order makes it easier to succeed and Gardenize structures information and photos and makes it searchable for you. You also get tips and inspiration from other Gardenizers around the world.
Gardenize is free to use and you can download Gardenize from the App Store or Google Play, or create an account the Gardenize web app for web browsers.
Get to know Gardenize better here.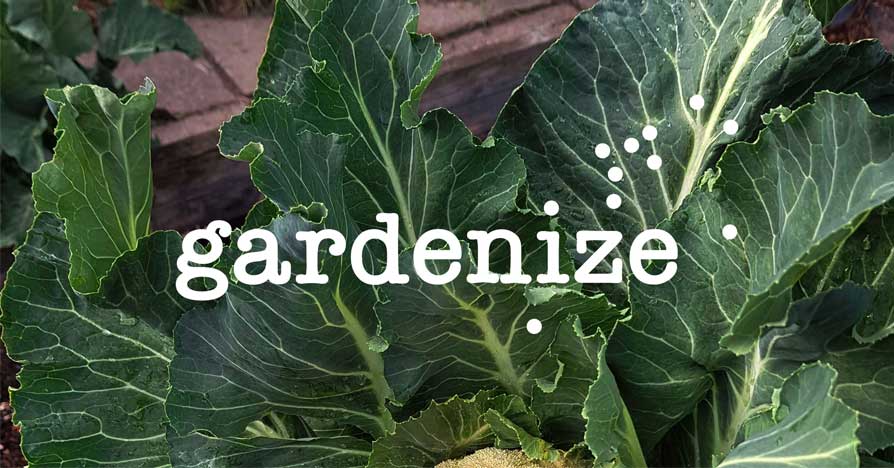 More to read from Gardenize