Upside-down gardening:

Dec

em

ber

in Central

Otago
December is still a busy time, especially as the weather becomes hotter and drier. It is a busy month in the garden and this article will be about filling up the garden, romantic-looking plants, and seeds to sow in December.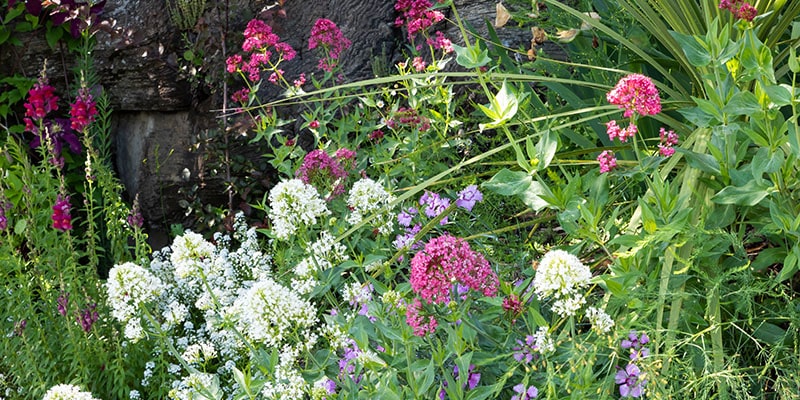 A romantic December garden look
Lush
The unusually wet winter and early spring we've had has meant that the december garden is looking particularly full and dreamy. I'd like to think that our soil has improved too, and that its better health is showing in the plants. November has been a particularly beautiful month in the garden this year, and I really feel like I am beginning to get the garden I want.
Filling up the garden
Perhaps it's because of my English origins that I like the garden to have a full, romantic, cottage garden look. In our dry climate, that can still be achieved in several ways. 
Allowing plants to self-seed
The picture at the top of this article shows alyssum, centranthus, dianthus (pinks) and snapdragons: all self-seeded. Centranthus can become a little straggly if you don't cut it back after flowering, but it fills gaps and will grow out of the rocks.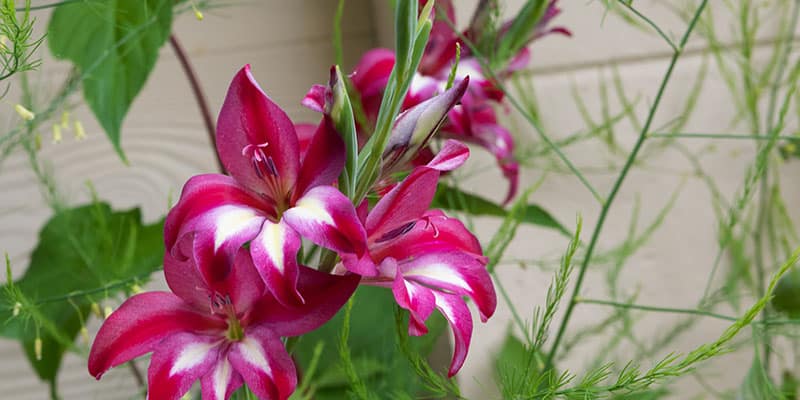 Bulbs and corms
Bulbs are a great use of space and they do well in our climate. This species gladiolus grows from corms, which have been slowly increasing under the soil. I grow the more flamboyant Edna Everage-style gladioli too, but this more understated flower is easier to place, because it has a more graceful habit. It fills spaces between perennials and disappears tidily after flowering. 
Making more plants by division
I bought one small plant of this cheerful little aster about three years ago. It made a nice clump, so I pulled up the plantlets from around it and replanted them close by. Now they have formed a deep edging to the border they are in, in spite of poor soil and the constant threat of encroachment from couch grass and vetch, which are a particular nuisance in that border. Making more from plants you like is always a good idea. For extra insurance, put some in a different part of the garden, so you can test which conditions suit them best. 
If you want a romantic looking garden, you can't beat frilly, full-petalled favourites like roses, rhododendrons and paeonies. I also found some fabulous pastel-coloured ranunculi for a special touch. 
Roses
My husband dislikes roses because of their thorns and I can see his point to a certain extent. Certainly, I am not a fan of formal rose gardens. I think roses look better in mixed plantings. This climbing rose is thornless, though, and is trained up a pillar to soften the front of the house. Since coming to New Zealand, I have learned that roses thrive on poor soil and hard treatment: just ask a farmer trying to clear their land of wild briars! 
Paeonies
I'm not sure whether this paeony is Coral Sunset or Coral Charm. It grows tall and needs support for its huge, heavy heads, which fade elegantly as the season progresses.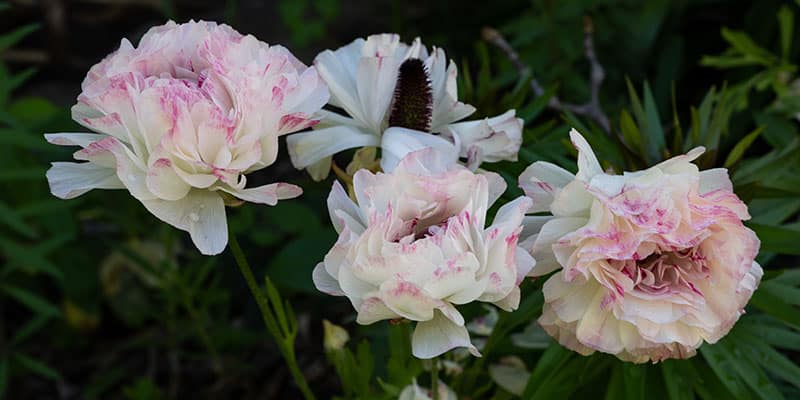 Italian ranuculi
What's the plural of ranunculus? I had to look it up. Latin plurals are always tricky, especially as some stick to the latin rules and some evolve to be more like modern English. The plural is ranunculi. I'd seen pictures of beautiful pastel-coloured ranunculi, different to the mixed packs of bright colours that can be found in any garden centre and decided I must have them. I discovered that the colours I wanted were from Italian ranunculi, but there was a problem: imported corms potentially carry a disease that can hurt New Zealand vineyards. I found a nursery that was raising plants from seed instead of from corms, so that the plants could not carry the disease. When the plants became available in early spring they sold very quickly, but I was able to obtain three varieties of Italian ranunculus: Bianco Sfumato (my favourite), Cream and Salmone. They have been outstanding, but the next test is to see whether I can keep them alive until next year. I generally avoid plants that have to be taken up each winter, but I might make an exception for these, and store the corms indoors. I will also collect any seeds that form and try to raise more next spring. Whatever happens, I'll be watching the nursery's website carefully, in the hopes of buying some more plants as soon as they become available. 
Rhododendrons
A previous occupant of the house planted mixed rhododendrons in a shady border behind the house. When I moved in, the rhododendrons were looking very sickly, partly from a lack of water and partly because the top layers of soil here tend to be more alkaline than rhododendrons like. I cut them back hard and lost a couple and they haven't performed terribly well since, except for this year, when our unusually rainy winter seems to have given them a new lease of life. The border has benefited from regular mulching with woodchip. Whenever I have kefir whey, that goes on this border too, to gently increase its acidity and hopefully add more microbes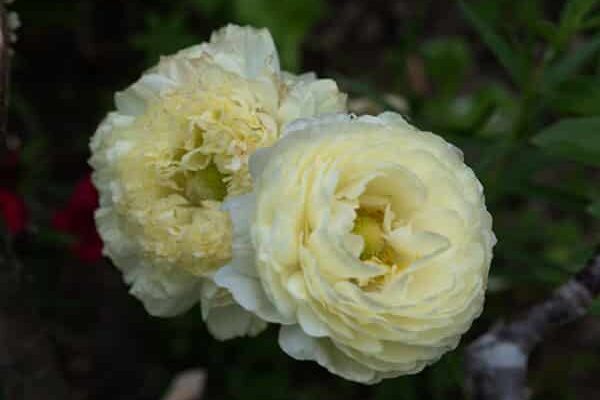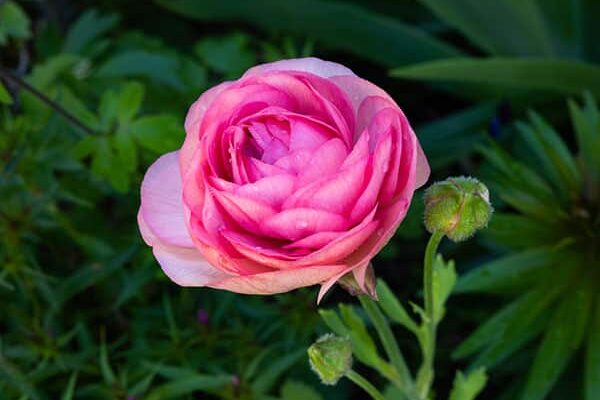 December is still a busy time in the garden, especially as the weather becomes hotter and drier. You'll be planting out seedlings and keeping a close eye on them to make sure they don't dry out or get pulled out by the birds. If you can rig up a simple cloche made of open weave fabric or mesh, that is ideal.  
November has been the month for many staples to bolt. Celery, kale, lettuce and pak choi served me very well in early spring, but now they are finished. I left a few to develop seedheads so that I can collect my own seed, but now, with the seed safely stored in paper bags, they need to be cut back to below soil level, chopped up and composted. I'll use the space for carrots, beetroots and parsnips. 
Seeds to sow in December
You can direct sow beans, beetroots, borage, carrots, parsnips and radishes.  I'll be sowing carrots, parsnips and beetroots whenever I get a little space. In milk bottles or trays in a sheltered part of the garden, you can sow cape gooseberry (physalis), Chinese cabbage, coriander, lettuce, parsley, pumpkin, rocket, Swiss chard (silverbeet), sunflowers, and sweet corn. Indoors, you can sow cucumbers.  
Seedlings to plant out in December
Basil, broccoli, celery, chillies, Swiss chard (silverbeet) and courgettes, as well as any seedlings that have two true leaves.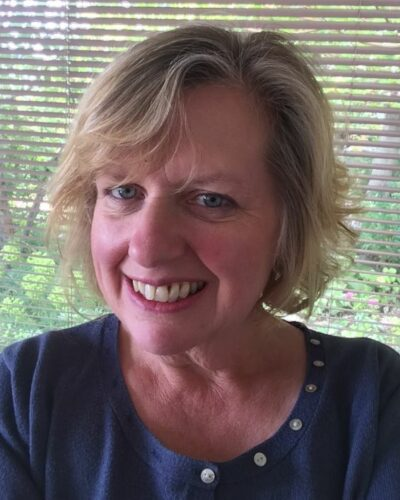 About the writer
My name's Pamela and a few years ago, at the age of 55, I made the decision to start a new adventure. I left the northwest of England, where I had lived all my life, and moved to New Zealand. I'm excited to be a guest blogger on Gardenize, and I love writing about my garden in beautiful, sunny Alexandra in Central Otago. My garden here is about as different as it could get from the damp, shady garden I left behind. Central Otago is the hottest, driest, coldest area in New Zealand, as we have hot summers and cold winters, along with a semi-arid climate. The area is famous for its orchards and vineyards. It has many quaint little rural townships with pretty cottage gardens featuring peonies, bearded irises, hollyhocks, lilies, roses, and lavender that grow so well here. The landscape is spectacular, with dry, rocky mountains and impossibly blue lakes and rivers. The dry mountains look barren, but they've actually covered in tough little thyme plants: a great clue to what might grow well in the garden.
GARDENIZE GARDEN APP
A gardening friend with a green thumb and photographic memory
Gardenize is an app for gardening and cultivation that helps you to overview, understand and develop your garden and your gardening skills.
Order makes it easier to succeed and Gardenize structures information and photos and makes it searchable for you. You also get tips and inspiration from other Gardenizers around the world.
Gardenize is free to use and you can download Gardenize from the App Store or Google Play, or create an account the Gardenize web app for web browsers.
Get to know Gardenize better here.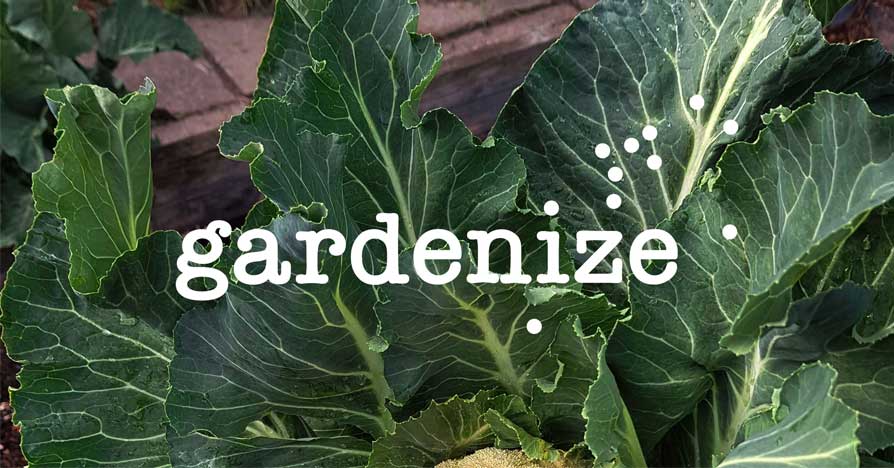 More to read from Gardenize