What to do in in the garden in November
In November when the weather turns cooler, outdoor gardening may not be at the top of your to-do list anymore. We want to remind you that if you are strategic, the season is still a productive time for planting in many warmer regions around the country. You want to get your hands in the soil before it gets too cold to work. So get your hands dirty!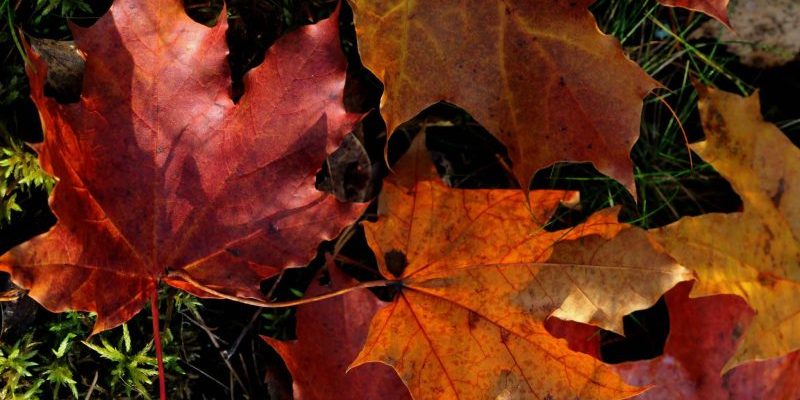 Vegetables and flowers to plant in November
Edibles:
Garlic! November is the due date for most of North America to sow garlic. 
Leeks. Great to plant this time in warmer regions. Start planting seeds indoors, and transfer outdoors a few weeks before your last spring frost. Remember: Sunlight & water!
 Spinach. Boost your health this time of the year. Great for mild winters-climate. Water and mulch!
Mustard Greens.  This fast growers are ideal to plant in the fall because they can take a light frost. Water!
Sunchokes/Jerusalem artichokes. Another delicious tuber to plant in fall. A must try!
Kale. Great to grow in fall and tastes better when grown in cooler temps. Tip: Sow the seeds three months before the first frost.
Beets. Tolerant to freezing temperatures. and can be planted in November or late fall for a winter harvest in warmer regions. Needs good soil and at least six hours of sunlight per day.
Ornamenatals:
Tulips. November is the month to plant spring flowering bulbs that require a cold period including tulips.
Daffodils. Spring flowering bulbs usually goes in after the first frost but before the ground freezes.
Trees & Shrubs. Plant late fall foliage interest," such as illicium, maple, oak and sourwood trees.
Ornamental Cabbage. This biennial plant is also perfect for fall. Will produce leafs first and flowers next season.
Ornamental onions/Allium. Tolerant to droughts and cold temperatures. Plant in a sunny spot with slightly acidic soil.
More colorful flowers! Asters, rudbeckia, chrysanthemums, witch hazel, ornamental grass plumes, snapdragons and pansies
Gardenize

app tips
1. Nothing guarantees a successful late growing season more than healthy mineral rich soil. You can usually obtain a free or low cost test through your local extension office Note this in the "Areas" feature, to remember what you did where. It is good to mulch muddy soil in fall. Create an event connected to the area to remember what kind of mulch you used and where so you analyze the outcome.

2. Gather all fallen leaves you can get your hands on and create a leaf compost. Create an event in Gardenize so you can track when it is time to turn the heap and when it is finished.

3. If it's rainy in your garden in november, take a look at what spots are collecting water and make notes in the app, so you know where you need to improve your drainage.
Mid-Atlantic

(USDA Zone 5-7)
Fall is here and nature is winding down. Still a loot to do in the garden in November.
Plant spring bulbs! (Zone 6–7)
Evaluate your garden layout. A great time to see what needs to be removed from, added to, or moved within the garden. Make notes!
Add organic matter to the garden. Leave your leafs or add some compost or leaf mulch to the beds to insulate and provide nutrients over winter.
Winterize your garden. Bring in garden tools for the winter.
Withhold water from evergreen and deciduous trees in the first part of of the month to help prepare them for winter. Resume watering later in the month, after the deciduous trees have dropped their leaves
Keep removing weeds. They are easier to find now.
Snowstorm is highly possible. Take care of business in the yard before it is too late…
Plant Springbulbs! (zone 6)
Continue harvesting!
Keep watering until until the ground freezes.
Collect Seeds
Winterize your garden. Clean, Refurbish & Store Garden Tools.
Withhold water from evergreen and deciduous trees in the first part of of the month to help prepare them for winter. Resume watering later in the month, after the deciduous trees have dropped their leaves
Continue to remove garden debri.
Prepare New Planting Beds.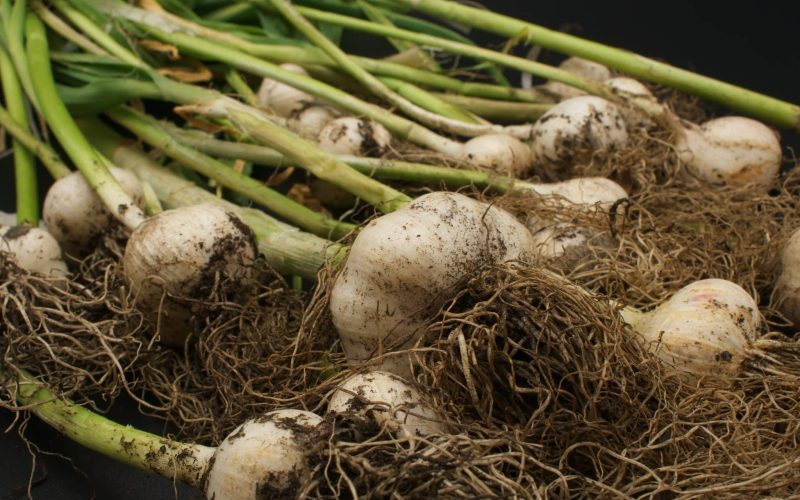 Northeast

(USDA Zone 4–7)
A cool, grey month in the Northeast, with chances of snow.
Plant spring-flowering bulbs (Zone 6).
Dig and store tender bulbs such as Dahlias.
Winterize your garden. Clean, Repair, & Store Tools.
Continue Planting Trees & Shrubs Until Soil Freezes.
Pacific Northwest

(USDA zone 7–9)
Rain season is here…
Sow a cover crop before it is too late!
Cover up! Protect leafy greens from heavy rain and strong winds.
Sow wildflower seeds.
Practise Snail and slug control.
Check what parts of your garden need drainage improvement. Where is water collected?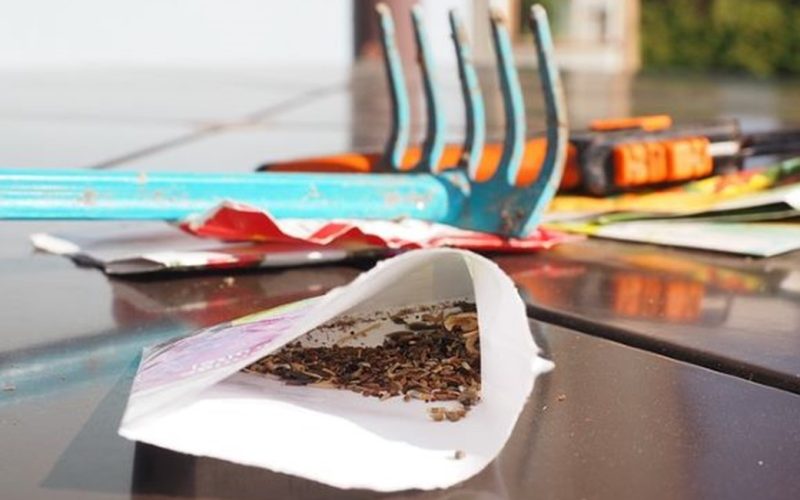 Pacific West Coast

(USDA zone 7-11)
Northern California will most likely have cold nights and warm nights. Southern California will have moderate weather and little rain. Lots to do in your November garden.
In Northern California:  
Harvest your cool-season vegetables often. Plant smart – use succession planting to maximize your harvest.
Sow wildflower seeds.
Plant camellias, roses and azaleas.
Clean up beneath your rose bushes.
Dig up and store dahlias.
Protect vegetables and tender fruit crops from the cold.
Plant a cover crop.
In Southern California: 
Divide perennials.
Plant camellias and tropical fruit trees.
Prune flowering trees when they are done flowering.
Transplant cold crops like broccoli, cauliflower, kale, chineese cabbage…
Plant garlic
Sow arrugula, beet, carrots, lettuce, radish, collard greens…
Plant spring flowers like anemone, crocus, daffodils, fritillaria, tulips
Turned off automatic irrigation
Southwest

(USDA zone 4-7)
Temperatures will vary depending on where you live, but there will be hardly any rain in Southwest.
Plant cool-season crops
Protect tender plants from frost
Winterize your garden. Clean, repair & store garden tools
Take a soil test! Analyze your soil and how to improve it. You can usually obtain a soil test for free or low cost through your local county extension office.
Here the temperature will be more moderate with several rainy days.
Keep planting perennials.
Look out for frost warnings. Protect tender plants. (Try the new app-function!)
Stay on top of harvesting!
Plant trees and shrubs.
Plant garlic.
Plant spring-flowering bulbs.
Plant a cover crops to help to avert soil erosion during the winter.
Harvest sweet potatoes before your first frost. Read all about how to do it here.
GARDENIZE GARDEN APP
A gardening friend with a green thumb and photographic memory
Gardenize is an app for gardening and cultivation that helps you to overview, understand and develop your garden and your gardening skills. With an overview it's easier to succeed and Gardenize structures information and photos and makes it searchable for you. You also get tips and inspiration from other Gardenizers around the world.
Gardenize is free to use with its basic functions and you can download Gardenize from the App Store or Google Play, or create an account the Gardenize web app for web browsers. Get to know Gardenize better here.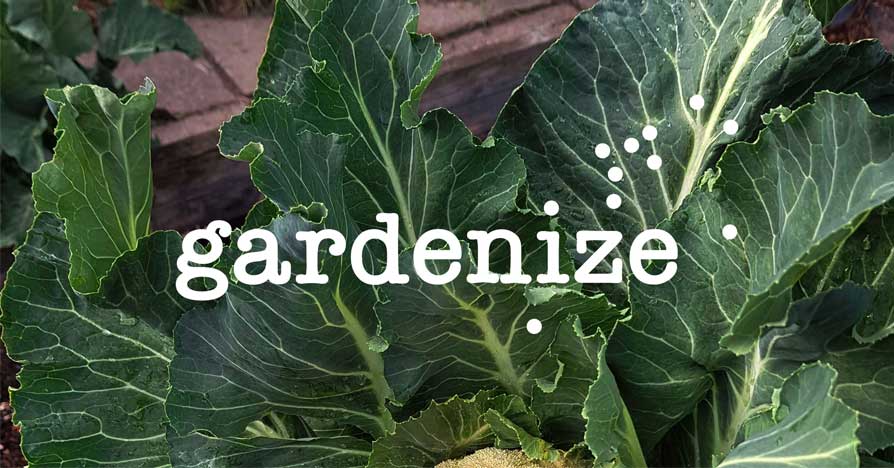 More to read from Gardenize