What to do in in the garden in October
Gardeners up north where the temperatures are dropping will be mostly dedicating time to maintenance, their gardener friends in warmer areas are still able to grow and harvest plenty of fresh produce. But no matter where you live, there are lots of garden tasks to keep you more than busy during October. Here are to-dos to add to your list for all regions.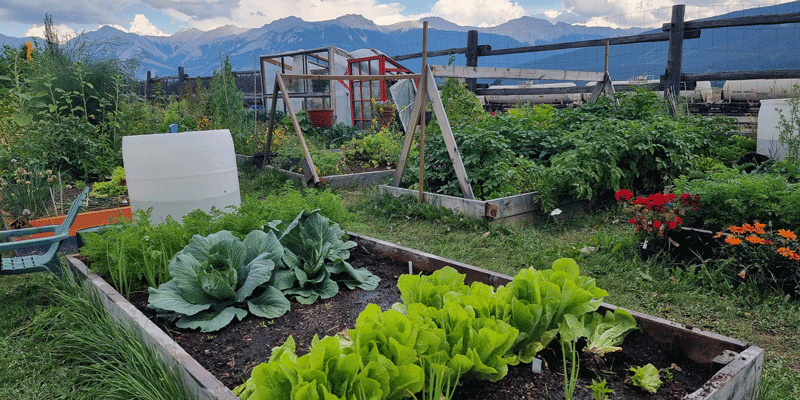 General Garden chores in October
Soil improvement! To know what to do, send a sample of your soil into your local cooperative extension to be tested.
Clean up your garden and flower beds. Removing dead plant material and use the disease-free garden debris for your compost or start a new compost. Go composting!
Rake any fallen leaves from your lawn and garden. You can compost these as well. 5 ways to make use of your autumn leaves.
Plant! Plant cool-season annuals and when the weather becomes cooler, plant next year's new trees and shrubs.  Keep them hydrated until the ground freezes through.
Be frost-aware! First frost date? Set a reminder. Cover your fall flowers on nights where the forecast calls for frost to extend their blooming season and life span.
Harvest seeds! Which were your favorites this year? Save seeds from some of your season's most successful varietals. Harvest and dry them out, and place them in a paper envelope.Note down plant name and year, on the envelope and in the app. Store in an airtight container, in a cool, dark, and dry location.
Harvest and preserve herbs. Freeze or dry!
Gather any green tomatoes left on your tomato plants and let them ripe inside.
Stay on top of harvest! Keep harvesting your cool-season crops as they get ready, to not slow your plants down prematurely.
Vegetables and herbs to plant in October
Do you have time to plant your fall garden? To determent when to plant, take a look a the maturity time and work backward from the frost date.
6–8 Weeks Before First Frost
Transplant:
Direct sow:
Arugula
Beets
Cilantro
Fava beans
Lettuce
Mache
Radicchio
Spinach
Radishes
Bok Choy
Turnips
4–6 Weeks Before First Frost
Transplant:
Direct sow:
Arugula
Buckwheat
Cilantro
Fava beans
Lettuce
Radishes (fast growing)
Spinach
Around First Frost
Direct sow:
Garlic
Onions (bunching)
Shallots
Gardenize

app tips
1. Nothing guarantees a successful late growing season more than healthy mineral rich soil. By utilizing the "Areas" feature, Gardinze can help by identifying previously harvested plants and guaranteeing the best soil and location for your late season planting.

2. If history has taught us anything, it is the importance of understanding how the rotation of crops can be on growing successes from year to year. Gardenize makes this a snap by tracking previous "Events" and helping to ensure your late season planting successes by knowing when to harvest and how to successfully transition to the new plants. Try it – make and read notes! 

3. The Gardenize "Draw" feature allows the user to personalize and update their garden and late season turn over easily and efficiently. 
Mid-Atlantic

(USDA Zone 5-7)
In October, this region can see both moderate temperatures and some occasional hot days.
Plant spring bulbs
Bring in your houseplants after inspecting them or/and take cuttings from the tender plants.
Gather green tomatoes and let them ripen inside.
Sow quick growing late-season greens like lettuce, spinach, mustard greens, Swiss chard, beets, radishes, and turnips.
Check out the fall colors! Take photos and make notes in the app. As you note lapses in color, think about how to improve those areas for the following year. Maybe by including more later-blooming perennials or more colorful conifers?
Good times are waiting in October! Mostly moderate temperatures but will still see some hot weather.
Plant spring bulbs!
Divide perennials
Dig and store tender bulbs, such as dahlias.
Bring in Tropical Plants
Withhold water from evergreen and deciduous trees in the first part of of the month to help prepare them for winter. Resume watering later in the month, after the deciduous trees have dropped their leaves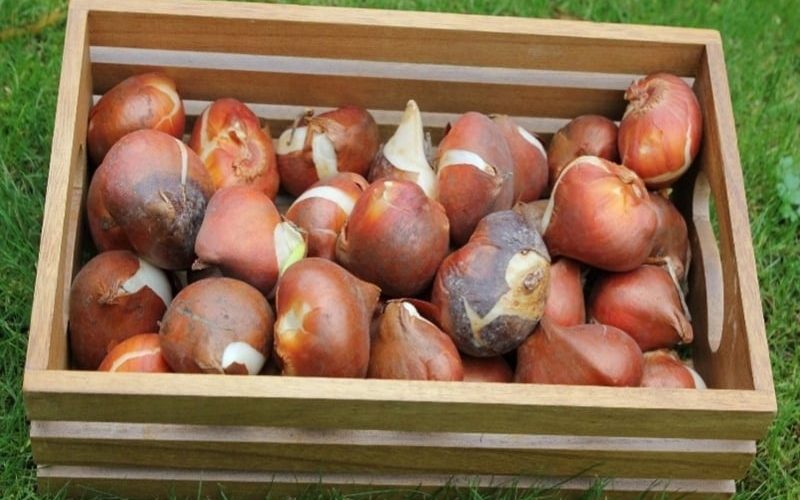 Northeast

(USDA Zone 4–7)
Weather can vary but in the Northeast, October can be the best time of the year! Enjoy the garden before winter comes!
Plant or transplant trees and shrubs
Plant spring-flowering bulbs
Divide and transplant spring-blooming perennials
Make sure to harvest fall fruits and vegetables before the first predicted frost
Dig and store tender bulbs such as Dahlias.
Pacific Northwest

(USDA zone 7–9)
After being relatively dry in summer, the Pacific northwest will start seeing a rainy periods.
Plant shrubs and trees.
Cover up! Protect leafy greens from heavy rain and strong winds.
Winterize Irrigation Systems
Plant shrubs and trees.
Keep planting bulbs
Continue harvesting goodies like apples, and pumpkins.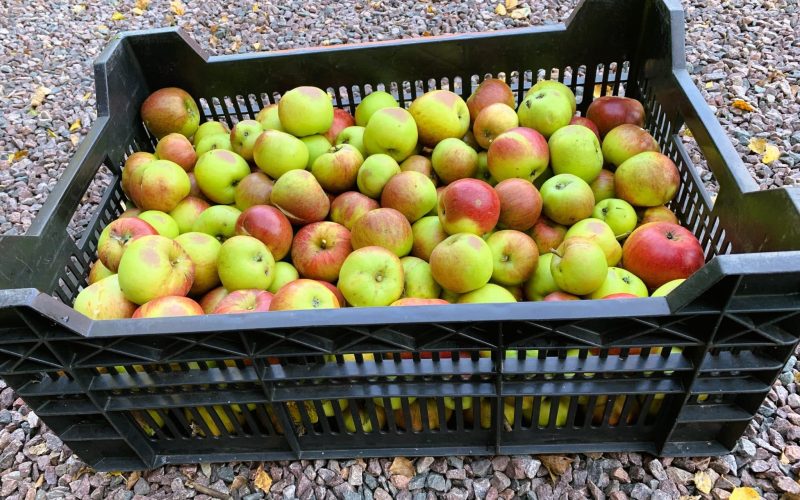 Pacific West Coast

(USDA zone 7-11)
October weather in Northern California is moderate and few days of rain. Southern California will be a little cooler but even less rain.
In Northern California:  
Plant cool-season annuals. Water them frequently, especially during hot spells.
Fertilize and water your roses.
Sow cool-weather crops. Sow seeds for beets, carrots, and radishes.
Regularly harvest ripe fruits and veggies.
In Southern California: 
Pre-chill cool-climate bulbs before planting. (Tulips, hyacinths and crocuses require pre-cooling)
Plant warm-climate bulbs, like narcissus, trumpet daffodils, Dutch iris,  and dahlia.
Keep on harvesting! Regularly harvest ripe fruits and veggies.
Southwest

(USDA zone 4-7)
Here temperatures start to decrease in October, especially in the high desert. Little to no rain expected depending on where you live.
Plant! Herbs, strawberries, perennials
Sow quick growing late-season greens like lettuce, spinach, mustard greens, Swiss chard, beets, radishes, and turnips.
Bring tender plants inside.
Transplant seedlings. Ex. broccoli and cabbage.
Keep up with the harvesting! Pick fruits and vegetables as they ripen.
Plant trees and shrubs while the air is cooling but the ground is still warm.
Here the temperature will be more moderate with several rainy days.
Water your plants during less rainy periods, care extra for newly planted trees and shrubs. Don't prune them.
Plant a cover crops to help to avert soil erosion during the winter.
Harvest sweet potatoes before your first frost. Read all about how to do it here.
Plant perennials.
Stay on top of harvesting!
GARDENIZE GARDEN APP
A gardening friend with a green thumb and photographic memory
Gardenize is an app for gardening and cultivation that helps you to overview, understand and develop your garden and your gardening skills. With an overview it's easier to succeed and Gardenize structures information and photos and makes it searchable for you. You also get tips and inspiration from other Gardenizers around the world.
Gardenize is free to use with its basic functions and you can download Gardenize from the App Store or Google Play, or create an account the Gardenize web app for web browsers. Get to know Gardenize better here.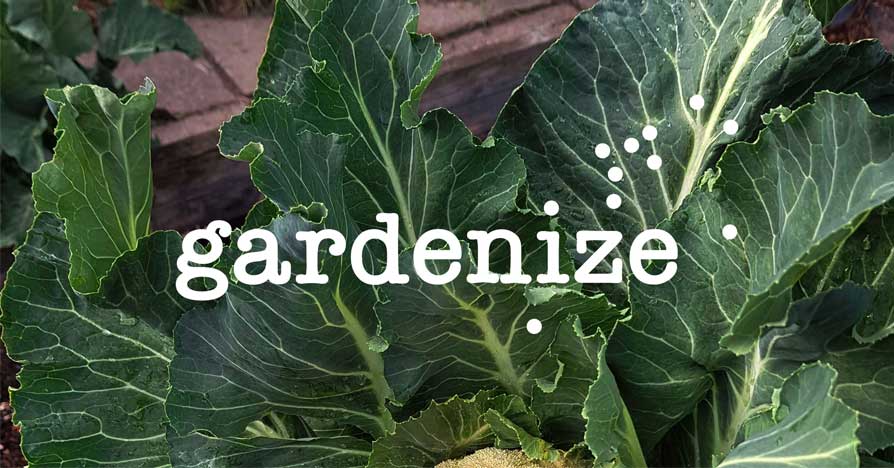 More to read from Gardenize