What to do in in the garden in August
August and almost end of summer is a busy garden month. Annual and vegetable gardens are winding down in the North and some Northeastern parts might be showing fall signs already. But in the South, there is plenty of gardening yet to do. Temperature is dropping a bit and now is a great time to take care of tasks that's been postponed and to prepare the garden for the change of seasons. Here are some August gardening tips and To-Do list for every zone and region.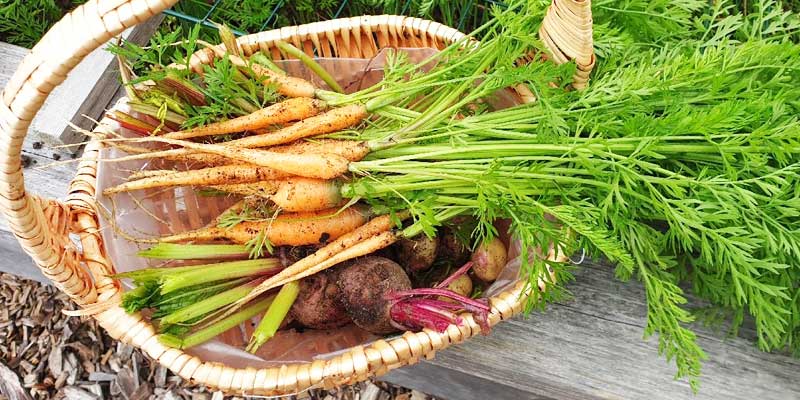 General Garden chores in August
Plan your garden work outside according to weather, such as heat (waves) and humidity.
Keep on top with the watering this month too.
Watch out for for insect pests.
Inspect and monitor your plants. The July heat and humidity often brings plant diseases. Disinfect your tools, to avoid spreading disease between plants.
Keep up with the harvesting to avoid slowing down production.
Plant fall crops.
Add more mulch to areas it may have broken down significantly
Vegetables and herbs to plant in August
Late summer and time to plant a second harvest!  Many herbs and vegetables are perfect to plant at this time and be harvested in the fall.

Clear out faded early season crops to make space for august plantings.

Dig in some new garden space for late summer planting that also can be utilised next spring.
Plant in containers to make it easy to move plants around due to changing conditions.
Leafy greens: Arugula, Lettuce, Mache, Mustard Greens, Spinach, Chard, Kale.
Asian greens; Chinese Cabbage
Herbs: Basil, Cilantro, Dill
Root vegetables: Beetroot, Carrots, Turnips, Potatoes, Radishes
Cold crops transplants like cabbage, brussel sprouts, broccoli, cauliflower, leek
Gardenize

app tips
1. Nothing guarantees a successful late growing season more than healthy mineral rich soil. By utilizing the "Areas" feature, Gardinze can help by identifying previously harvested plants and guaranteeing the best soil and location for your late season planting.

2. If history has taught us anything, it is the importance of understanding how the rotation of crops can be on growing successes from year to year. Gardenize makes this a snap by tracking previous "Events" and helping to ensure your late season planting successes by knowing when to harvest and how to successfully transition to the new plants. Try it – make and read notes! 

3. The Gardenize "Draw" feature allows the user to personalize and update their garden and late season turn over easily and efficiently. 
Mid-Atlantic

(USDA Zone 5-7)
There will likely be extended heat waves in August in the Mid-Atlantic. Make sure to keep your garden hydrated.
Stay on top with watering & irrigation
Keep an eye out for pests
Continue to mulch to save water water and to keep weeds away.
Keep up with the harvesting! Too much? Herbs overflow is perfect for drying.
Plan your winter garden and order spring bulbs.
Time to plant leek and peas. Easy to grow and delicious. By avoiding the hottest part of summer you increase the chance for good harvest.
Hot days and extended heat waves is common in August. Stay ahead on the watering and focus on irrigation.
Deadhead bulb plants when the flowers fade; don't trim them off until leaves turn yellow.

Continue deadheading annual and perennial flowers like Dahlias to promote more blooming. Tip: How to pinch Dahlias.

In the end of July,

sow

fall crops like peas.

 

Keep irrigation systems in top shape by routine maintenance and check-ups.

Harvest regularly, to keep plants producing. Melons & potatoes should be ready!

Remove flowers from Tomatoes. And if the fall of green, ripen them indoors.


After mid-August, avoid pruning shrubs to not create new growth that will fail and become damaged when cold weather comes.

Continue to mulch to save water and suppress weeds.

Keep July annuals watered and pest-free, so they're ready for fall plantings.

Plant quick growing plants like Arugula, Spinach, Carrots, Radishes, Peas, Kale, Lettuce and Betts.
Save the seeds from plants that did well this year
Plan for bringing in house plants and cooler temperatures
Plan and and order spring bulbs. Tips: Check your notes from this season.
Fertilize roses for the last time of this season.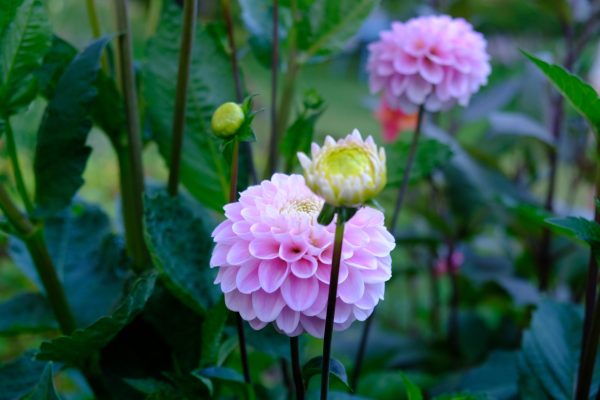 Northeast

(USDA Zone 4–7)
The start of August usually brings hot, humid weather, followed by an unpredictable ending with rainy periods during.
Water strategically according to the rain. Don't forget your compost.
Keep annuals for fall plantings healthy.
Harvest vegetables and berries regularly.
Continue to mulch.
Remove old plants
Avoid pruning shrubs after mid-August.
Fertilize Trees and Shrubs one last time
Sow and Transplant shrubs and fall crops like beets, carrots, kale, dill, spinach, winter squash
Plan your bulb garden and order bulbs. Tips: Check your notes from this season.
Plant flowers like Divide Peonies
Pacific Northwest

(USDA zone 7–9)
Here you will most likely experience moderate temperatures and some rainy days. Adjust your watering according to the rain to prevent drought. Sensitive: Bud setting and berry production.
Replace early summer crops with fall crops like broccoli, cabbage, Brussels sprouts, kale, and cauliflower. August is also a good time to plant cold crops, such as lettuce, spinach, beets, carrots.
Fertilize summer-flowering bulbs, such as dahlias. Tip: How to pinch Dahlias.

Stop fertilizing perennials, shrubs, and trees.

Plant autumn bulbs. 

Tips: Check your notes from this season.
Harvest fruit and vegetables regularly to encourage further production
Keep on feeding and watering your compost
Pacific West Coast

(USDA zone 7-11)
Northern California generally has sunny, dry weather with moderate temperatures. In the Southern part you can expect warmer, dry weather.
In Northern California: 
Plan to water your garden regularly.

Fertilize brambles like raspberries and blackberries.

 

Spray grapevines to prevent mildew.

Plant garlic for the spring.
Regularly harvest ripe fruits and veggies.
Clean up your rose garden through deadheading and pruning.
In Southern California: 
Plan to water your garden regularly.
Continue to mulch for weed prevention and water retention.
Regularly harvest ripe fruits and veggies.
Start planning your fall garden with cool-weather crops.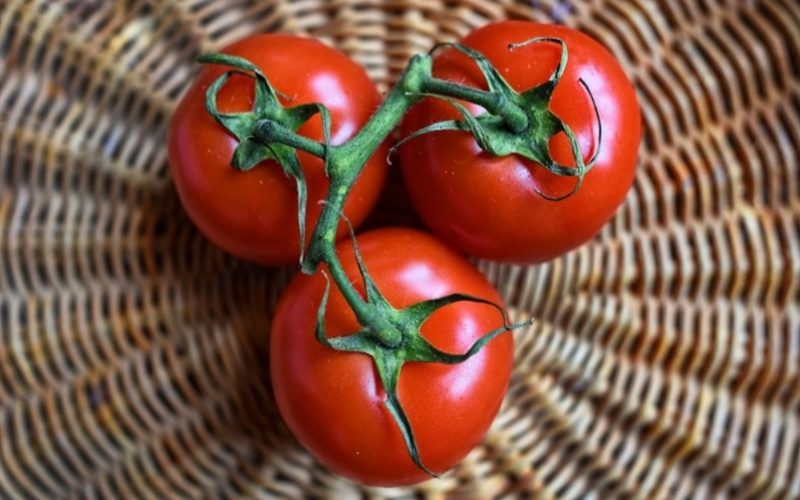 Southwest

(USDA zone 4-7)
August usually still comes with very hot temperatures and little rain.
Keep irrigation systems in top shape by routine maintenance and check-ups. Water regularly and well. 10 smart tips for watering 

Prevent sunburned plants, ex give young perennials and succulents some afternoon shade. If you're planting, use movable containers.

Deadhead flowers and stomp weeds
Prune tomato plants for a greater fall production and harvest.
Plant tomatoes. You may be able to grow a crop of fall tomatoes. Quick tip: Transplant in 30 sec.
Plant perennials
Other good things to plant: Dill, Cilantro, Cucumber, Corn & other cold crops.
Plan your spring garden and order bulbs
Here you are most likely to expect hot weather and some rain during August.
Continue to apply mulch as needed for moisture retention and weed suppression.
Keep space in the garden to let air pass through. Divide overgrown perennials, thin crops and flowers.
Stay on top of pests and diseases, especially fungal diseases. Remove any affected plants or parts of plants.
Harvest summer crops, and

start planning your herb and vegetable garden for the fall.

Check your app for  last years frost date and plan accordingly.

In times of heat, water in the mornings so that the leaves are dry by evening.

 

Plant potatoes! Grow in pots or containers,
Harvest garden
Fertilize and deadhead both annual and perennial flowers
GARDENIZE GARDEN APP
A gardening friend with a green thumb and photographic memory
Gardenize is an app for gardening and cultivation that helps you to overview, understand and develop your garden and your gardening skills. With an overview it's easier to succeed and Gardenize structures information and photos and makes it searchable for you. You also get tips and inspiration from other Gardenizers around the world.
Gardenize is free to use with its basic functions and you can download Gardenize from the App Store or Google Play, or create an account the Gardenize web app for web browsers. Get to know Gardenize better here.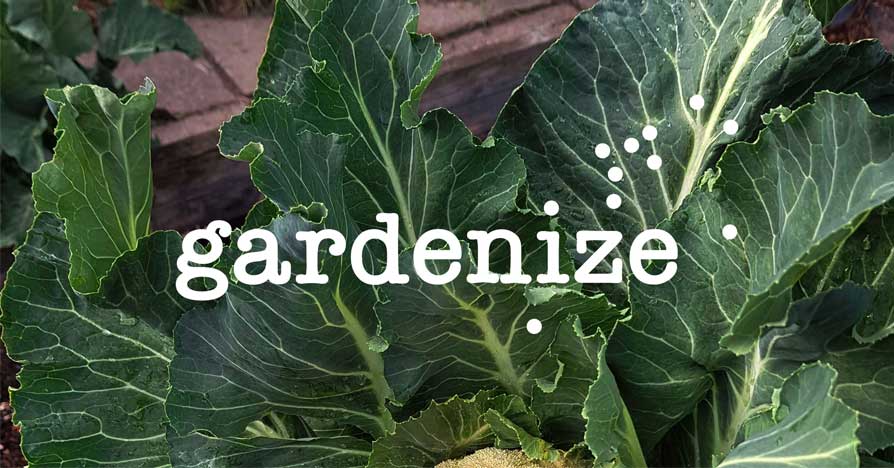 More to read from Gardenize