Grow an edible & surface smart Balcony garden
Smart Urban gardening tips: Maximize the area of your balcony garden & kitchen garden and get both more harvest and greenery by growing densely and in different layers. What you should keep in mind is that dense cultivation, with a lot of plants in the same pot or box, needs a lot of nutrition.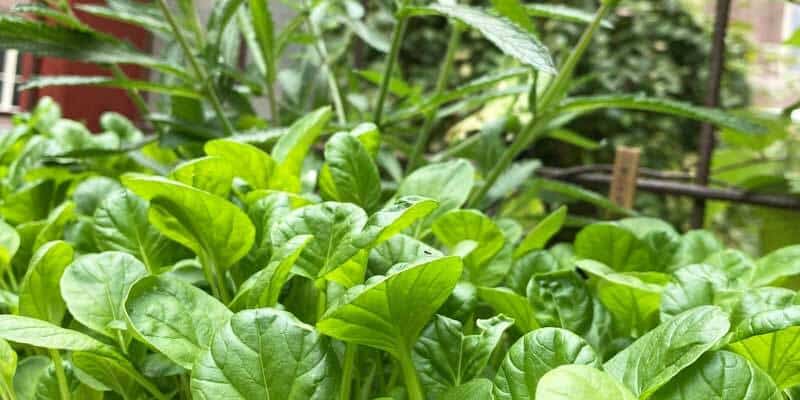 Staked berry bush in a pot and wild strawberry or lettuce underneath
Having a staked berry bush on the balcony is like having a small tree. It is beautiful, eye-catching and the produces berries, both currants and gooseberries are excellent to grow on the balcony. Another great thing is that currants and gooseberries are rich in pollen and nectar and that they bloom very early in the season. Because of this, they are especially important for our pollinators. Staked berry bushes can be bought online or in commercial gardens. Under the staked berry bush you can plant wild strawberries, or sow lettuce. The strawberries come back year after year, you can sow lettuce in the spring and then vary with other seeds, such as Asian mizuna, cabbage or radish. Choose things that do not have deep roots. Another alternative is to sow herbs underneath, such as coriander/cilantro or parsley.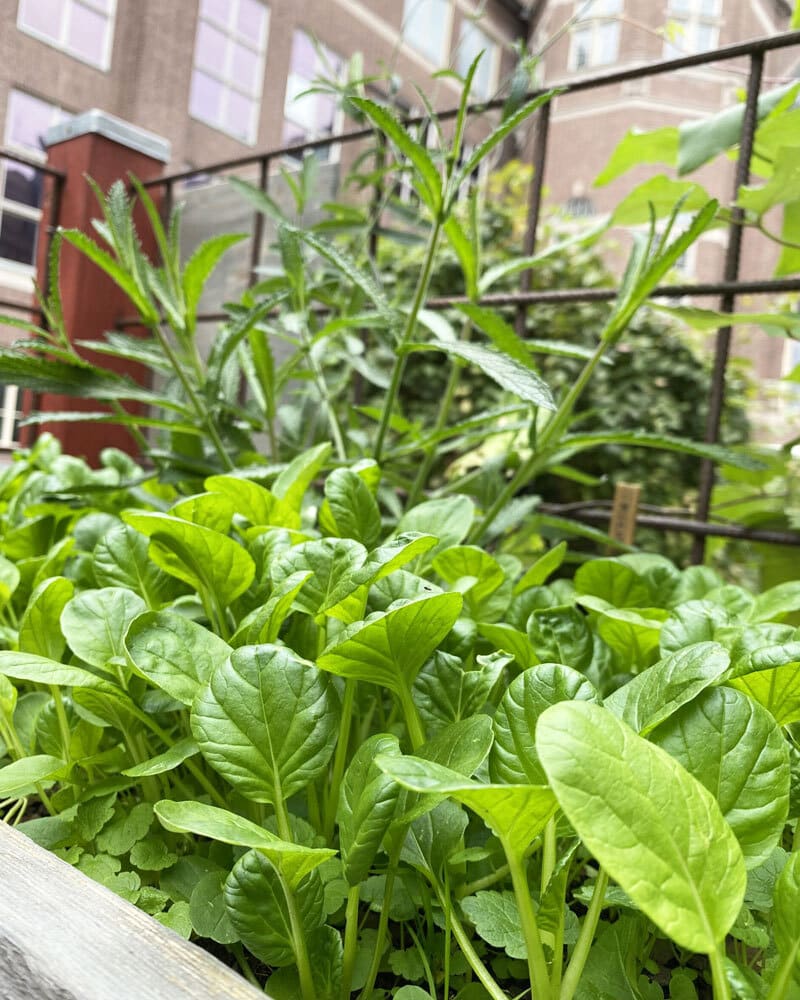 Asian greens & leafy greens
In late summer, after harvested potatoes, for example, you can sow Asian greens and vegetables in the same place. They grow well into autumn, and you can harvest into November. Here in the picture, Komatsuna (Japanese mustard spinach) grows. Earlier in the season, broad beans grew in the same box. Remember to add nutrients to the soil when you sow new. 
CULTIVATE FAST GROWING WITH SLOW GROWING ON YOUR BALCONY GARDEN
If your balcony is small and you can't fit a pallet collar, maybe you can fit half a pallet collar. Either or, a half or full pallet collar is not much of a cultivation area, but if you plan smart, you can get double harvest. Choose to sow something that grows fast next to something that grows slowly, such as spinach and chard. In the spring you sow spinach and chard seeds in alternate rows, with about 4 inches/10 cm between the rows. The spinach grows quickly, just in time for you to harvest it before the chard starts to grow.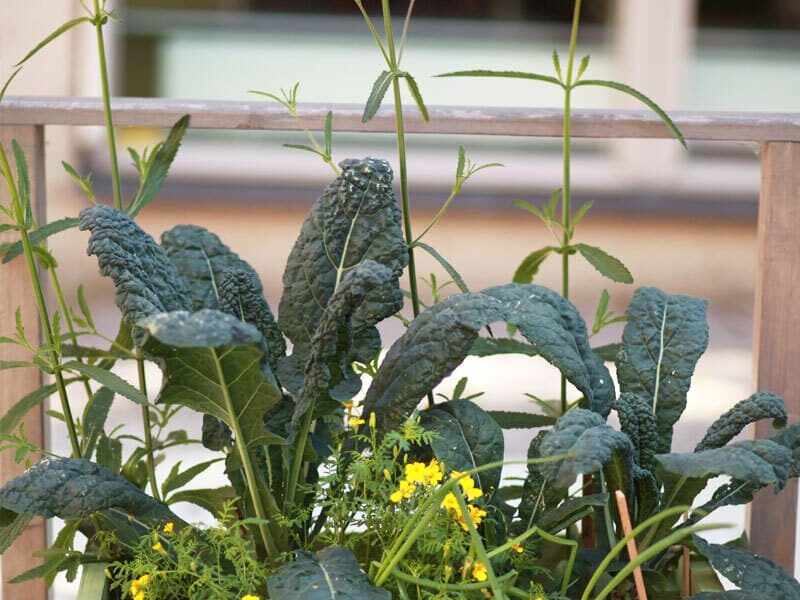 Nero di Toscana Kale
Nero di Toscana Kale, which is also called black cabbage or Tuscan cabbage in a growing box together with Tagetes tenuifolia, onion and giant verbena. When you grow this densely, you need to add a lot of nutrients to the soil.
TRY SIMILAR COMBINATIONS ON YOUR BALCONY GARDEN
Test similar combinations such as radish and chard, and lettuce and kale. Many people prefer to grow kale as well as lettuce indoors. But in the spring, when the soil has been heated up, it works excellent to sow directly in the soil. While radish and lettuce grow quickly, chard and kale grow slowly. They can both be harvested gradually, while the leaves are still brittle. You can also wait to harvest until the end of summer/beginning of September, when the plants are fully grown. Since both chard and kale are biennial, you can continue harvesting them next spring. If you want, you can also let a plant bloom, and harvest your own seed from the flower stalks.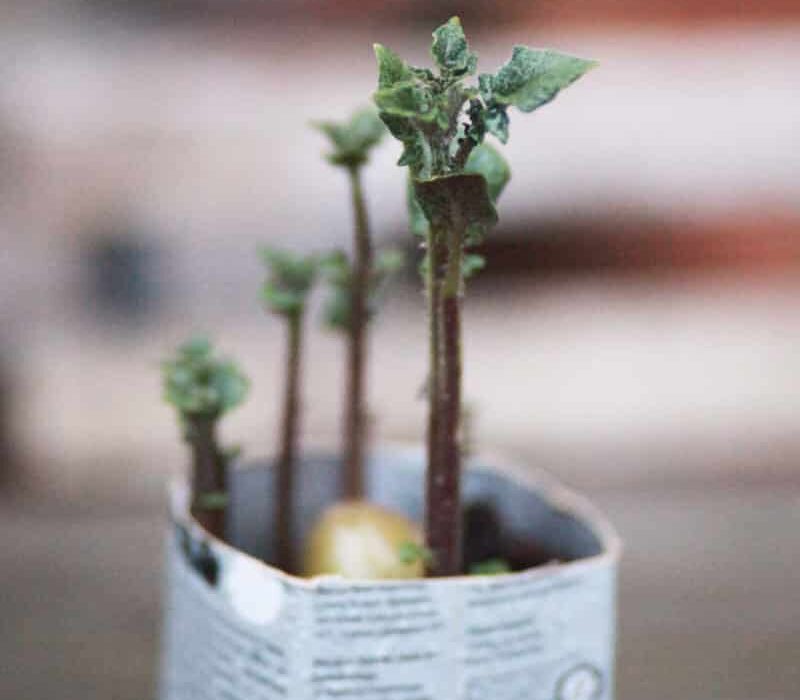 PERIODIC CULTIVATION THROUGHOUT THE SEASON
Another method for your balcony garden or urban garden, is to grow different crops one after the other in the same place. For example, you can first grow potatoes, choose an early variety, such as Amadine. If you germinate the potatoes in soil, you will get an earlier harvest. Once you have harvested the potatoes, you can sow Asian greens. "Asian greens" is a collective name and there are many different tasty vegetables to choose from. What they have in common is that they are used extensively in Asian cuisine and that they continue to grow well into autumn even when it starts to get colder, and the sun is weaker. Try for example Celery, Asian cabbage, Komatsuna, Pak Shoi or Misuna. Spread them out over the entire cultivation area and place a thin layer of soil on top and water. Alternatively, you can sow in rows of 4 inches/10 cm between each row.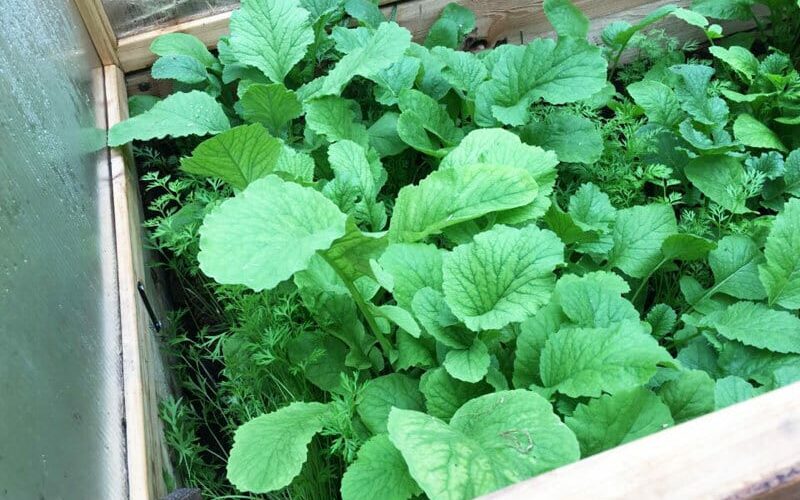 Radishes and carrots
HHere radish and carrot grow next to each other, with about 4 inches/10 cm between the rows. The radishes are ready to be harvested long before the carrots. When the radishes have been harvested, the carrots have plenty of space to grow on.
Cabbage and potatoes should be avoided from growing in the same soil year after year after year. The reason for this is that diseases such as Plasmodiophora brassicae, which affects cabbage plants, and water mold Phytophthora Infestans that affects potatoes, are fungal diseases that spreads through the soil.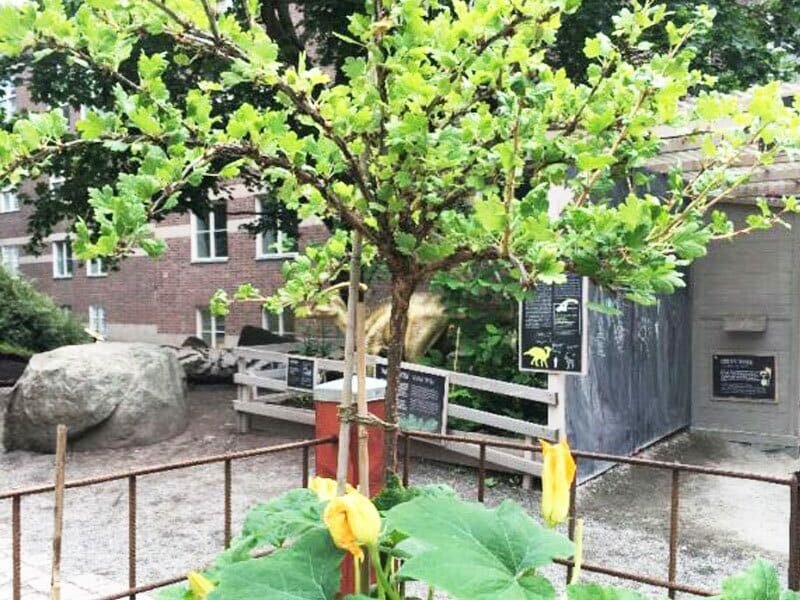 Stalked Gooseberries
f you have a stalked berry bush, like the gooseberry here, you can also grow something underneath, such as lettuce, strawberries, or why not pumpkin.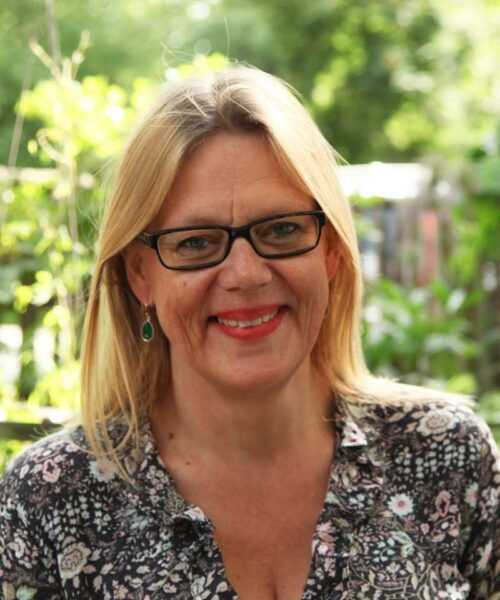 ABOUT THE AUTHOR: ULRIKA FLODIN FURÅS
Ulrika Flodin Furås is a garden journalist, author, photographer and urban grower. She is the editor-in-chief of the magazine Koloniträdgården, an authorized guide and works practically with gardens in the museum gardens at the Vasa Museum and the Swedish Museum of Natural History. At home on the balcony and patio, the crops are crowded, Ulrika likes to grow smart and to invite nature, such as bumblebees and bees – and she wants to inspire others to also create green oases.
GARDENIZE GARDEN APP
A GARDEN FRIEND WITH GREEN FINGERS AND PHOTOGRAPHIC MEMORY.
Gardenize is an app for gardening and cultivation that helps you to overview, understand and develop your garden and your crops.
Order makes it easier to succeed and Gardenize structures all information and makes it searchable. You also get tips and inspiration from other Gardenizers around the world.
Gardenize is free to use. You can download the app from the App Store or Google Play, or create an account directly in the web app in your browser.
Get to know Gardenize better here.
Gardenize är gratis att använda. Du kan ladda appen från App Store eller Google Play, eller skapa ett konto direkt i webbappen i din webbläsare.
Get to know Gardenize better here.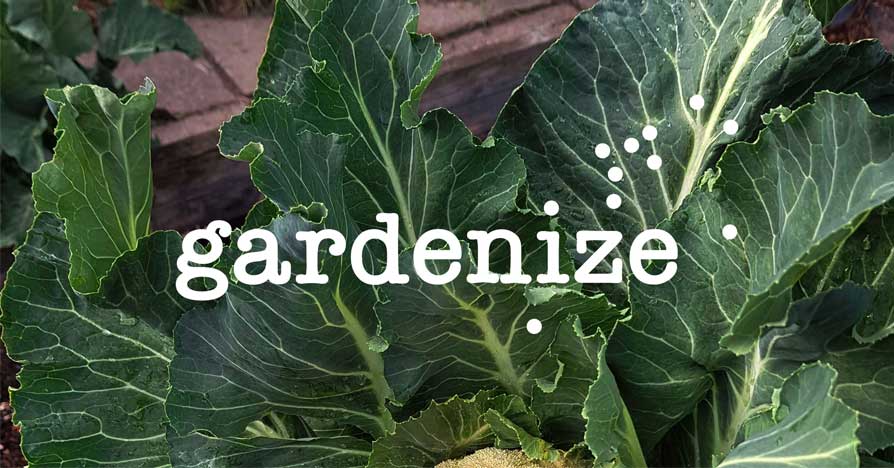 More to read from Gardenize
Images that have been published on Gardenize web, belongs to Gardenize AB and cannot be used without permission.