Top 10 Garden trends from Chelsea Flower Show
Are you Up-To-Date with the latest Garden trends? Every year the most prestigious flower show in the world – RHS Chelsea Flower Show, leads the way for the latest and greatest gardening trends. Recently, World-renowned Garden designers, plant specialists, florists, nurseries and garden enthusiasts from all over the world came together for 5 days in the end of May to celebrate the love of gardening and floral beauty. This year had a strong pull towards sustainability and nature which you can see in our top 10 garden trends listed: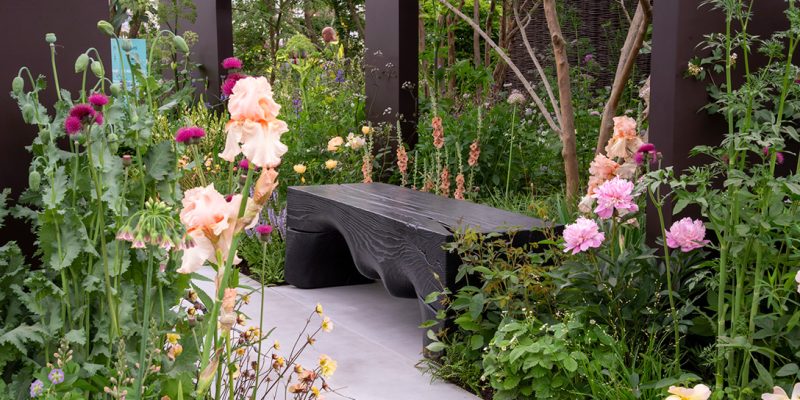 Did you miss out? Here are the top 10 garden trends we spotted:
1. SECRET GARDEN ESCAPES
Creations of nature-inspired, wilder garden spaces and backyards for escaping the digital world, relaxing, gardening, socialising, wellbeing and environmental gain. Where honest beauty beats perfect symmetries and lines. Get experimental!
2. CLIMATE GARDENS
A lot of focus on issues faced by the planet, from climate change to habitat loss to freefalling pollinator populations. Inspiring people to create climate smart gardens and encouraging people to think of the power of plants to help our precious pollinators.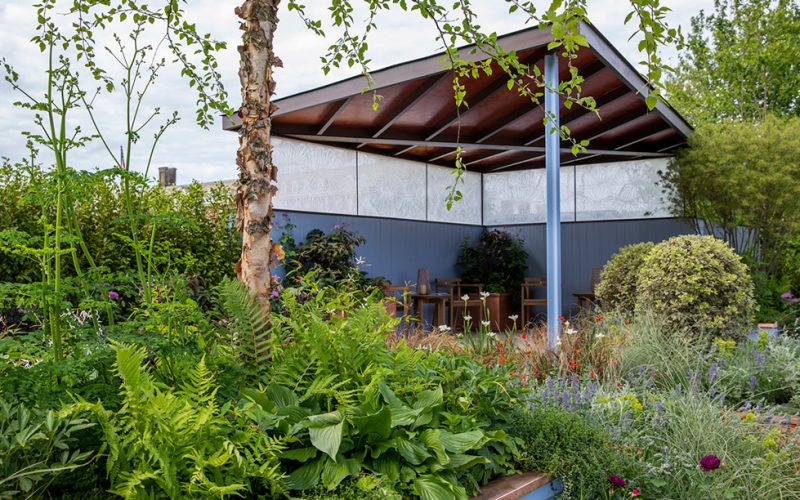 3. CALMING COLORS
Following the other trends, the color theme were soft calming colours for unwinding and escaping the digital stress. Green, combined with whites, tranquil blues, creams and pinks. Think wildflower meadow! Here are 12 color schemes.
4. NATURE RECONNECTION
Creating meaningful interactions with nature to improve mental health. Not only from seed to spoon, but also between what we can grow and what we wear, re-establishing the connection between plants and fashion.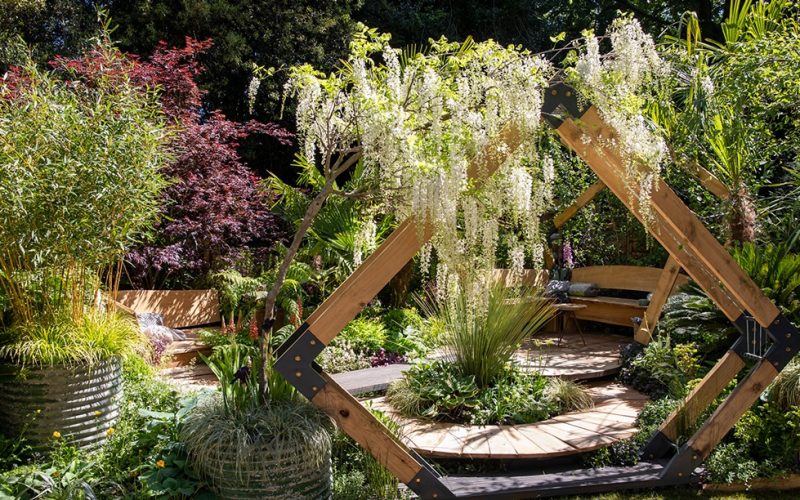 5. REUSING AND RECYCLING MATERIALS
This year's dominating materials were raw, rustic and robust. Creative reusing and recycling of materials like rugged wood and stone used for seats, walls and paths. Paving slabs and slate turned into gravel. Be creative!
6. INDOOR GARDENS
Highlighting the importance of indoor plants, especially for the gardenless urban residents. Aroids and variegated plants are definitely trending right now. Get that Monstera growing! 
7. CONTAINER GARDENING
To save water, time and money – follow the designers' lead and go big with containers. They provide excellent growing conditions and make maintenance easy. Start a Container! How to grow potatoes in pots.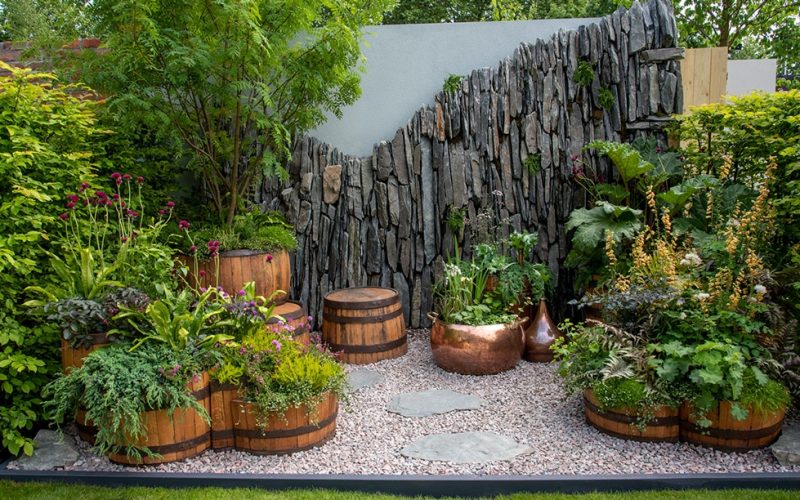 8.

INCREDIBLE EDIBLES
Accelerated by the lockdowns, many of us discovered the fulfilment and joy of growing edibles. Edibles brings beautiful color and elevates your garden, when mixed in among the ornamentals. Grow vegetables in pots, a kitchen garden full of fantastic herbs or why not break off the flower bed with some berries? 
9. URBAN GARDENING
Functional designs focused on making the most of the small spaces. Encouraging integrating live plants into your living no matter where you are and what are you can access. Inspiring examples of what is possible in a small space, increasing the biodiversity within urban areas and providing a tranquil setting for mental health. Rethink how we could use limited outdoor spaces for hands-on gardening!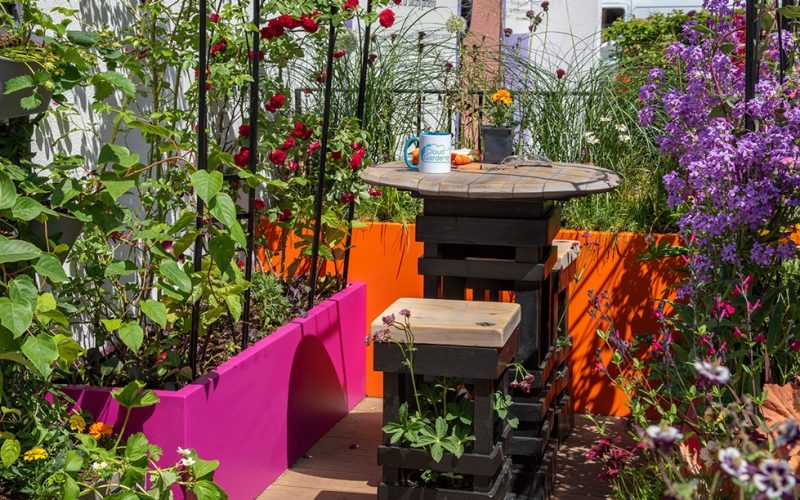 10.

GO PLANT WILD
The overall flowers had a focus more on natural beauty than bold and showy. The gardens were full of stunning asymmetric mixes of bursting irises, lupins, ferns, and aquilegias.
GARDENIZE GARDEN APP
A gardening friend with a green thumb and photographic memory
Gardenize is an app for gardening and cultivation that helps you to overview, understand and develop your garden and your gardening skills.
Order makes it easier to succeed and Gardenize structures information and photos and makes it searchable for you. You also get tips and inspiration from other Gardenizers around the world.
Gardenize is free to use and you can download Gardenize from the App Store or Google Play, or create an account the Gardenize web app for web browsers.
Get to know Gardenize better here.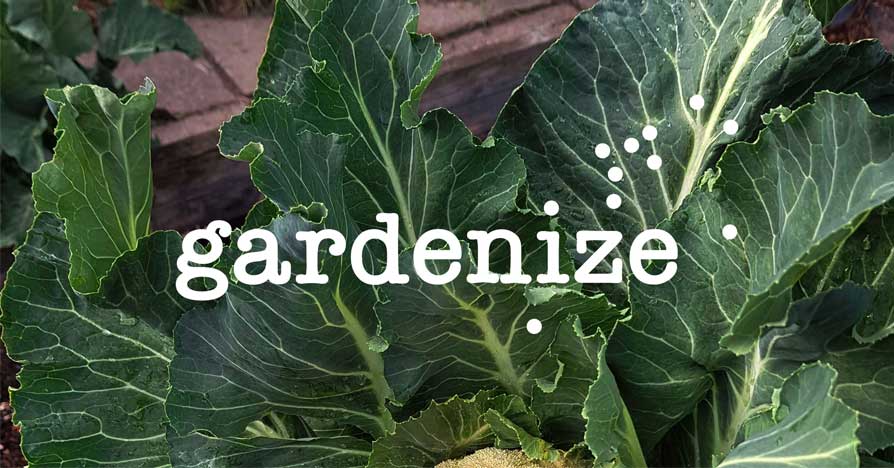 More to read from Gardenize