To do in the garden in December
With Christmas and New Year's Eve just around the corner, our days are getting busier and busier as we prepare for this special time of year.  Take a break from the hustle and bustle by taking a few minutes to do some December garden maintenance . As the days get colder and shorter, our garden's are the last thing we think of but there are still tasks that need to be completed.
Here are some reminders to help you get everything done from us at Gardenize!
TIME TO TRIM THE GRAPE VINE
Grape vines should be cut back when they are dormant and December is the best time to prune. By using the reminder feature in your Gardenize App, you will be sure to remember this very important task!
GROW PEA SHOTS FOR CHRISTMAS AND NEW YEAR
Why not impress at your Christmas or New Year's dinner with a menu that includes fresh, home-grown pea shoots? Super simple, good, cheap and useful!  Preparation (Starting in late November or early December):
Get dried, organic yellow peas from your regular grocery store
Soak a cup of the peas in water for a few hours
Put soil in a plastic container with holes in the bottom
Water the soil and sprinkle the peas in an even layer, and cover gently with some clear plastic. Remember that air must enter so that it does not rot
Place your pot in a bright window and make sure the soil is kept moist but not wet
After 2-3 weeks, you can harvest by cutting the shoots and eating as they are, putting in a salad or decorating the Christmas dishes with them.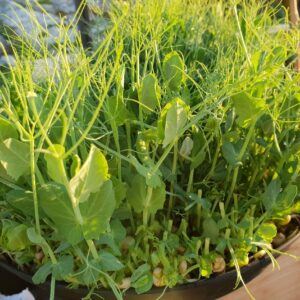 WATER PLANTS WHICH ARE IN WINTER STORAGE
Using your Gardenize reminder feature, keep up on watering the plants in winter storage. Set these reminders at regular intervals and give plants a splash of water from time to time. The plants don't need any nutrition as long as they are at rest.
PLAN NEXT SEASON
December is a great time to plan next season's garden projects. Using Gardenize on your computer is super easy. You can create activities for each month, naming each activity with a similar naming convention (such as : "To do in February" and so on). Don't forget to maximize your Gardenize app features by connecting plants, areas and future activities with reminders for when it's time to start the various projects.
PLAN SEEDS
In December, expect to see seed catalogues for the next years growing season. Most web shops are also updated with next year's news. Some unusual varieties are consumed quickly, – be sure to order in time! Also take the opportunity to go through and sort out the seeds you may have left from previous seasons. Sort them into different piles based on when and where they are to be planted. In Gardenize, you create an "area" that you name "Seed Storage" and connect all the seeds you have to that site. Then you get a good overview and can easily see what you already have when you are later attracted by the stores' seed stands.
PLANT CHILI 
Are you planning to grow chili next season? Then it may be time to plant them already in December, some varieties need a long time. If you start in December, keep in mind that you will need to plan for enough indoor space, with good light and heat, to manage until spring when you can move the plants outdoors.
If you happen to get too many plants, you can use them as a host gift when you go to your neighbour for a dinner party, make them extra festive and wrap green, red and gold ribbons!
SNOW
Many plants thrive under a protective blanket of snow and there is no need to do anything about it. But newly planted trees and shrubs can crack under heavy layers of snow especially if it is wet or starting to thaw. Then it can be good to shake off the snow from the branches. If you have winter-sown seeds, snow can be used as a blanket over the prey and left to melt. In this way, the seeds are watered naturally when nature thinks it's time.
GARDENIZE GARDEN APP
Your garden friend with green fingers and photographic memory.
Gardenize is an app for gardening and cultivation that helps you to overview, understand and develop your garden and your crops. Organizing your garden makes it easier to succeed and your Gardenize app structures all information and make it searchable. You'll get tips and inspiration from other Gardenizers around the world. All Gardenize basic features are free to use. You can download the app from the App Store or Google Play, or create an account directly in the web app in your browser. Get to know Gardenize better here.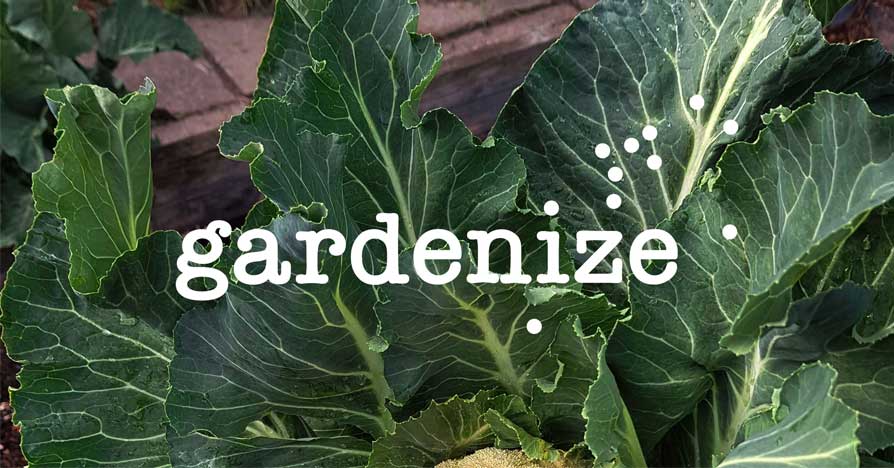 Images published on the Gardenize website belong to Gardenize AB and may not be used without permission.