Plan for sowing seeds this season
The seed companies have sent out their catalogues and it's great to explore news and fill the shopping cart with wonderful flowers and vegetables. It can be difficult to stop oneself and the length of the shopping list can end up longer than planned.
With lots of seed bags in your hands and big dreams about the season, it is very helpful to craft a sowing plan for the coming months. Otherwise, it´s easy to miss sowing at the right time.
In this post, we will talk about how to put together a plan for sowing seeds that will ease the work for the upcoming months.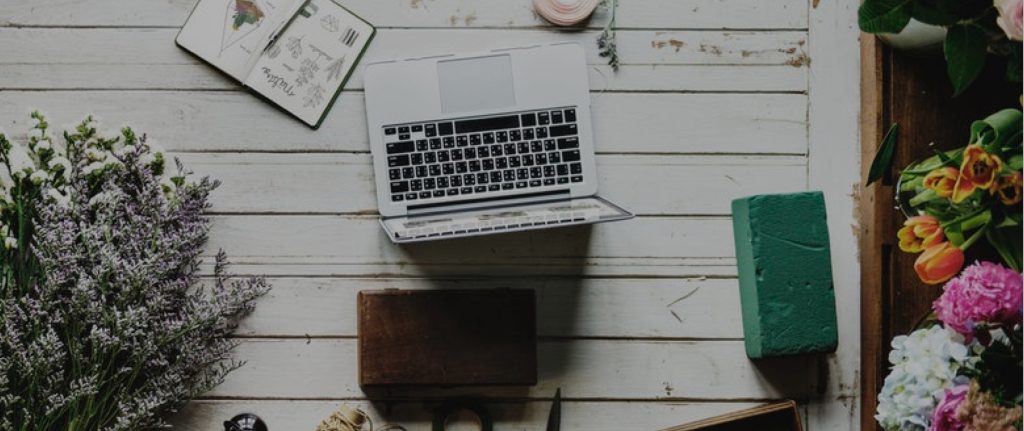 Why make a plan for sowing seeds?
For some, it may seem a bit unnecessary to make a sowing plan. But it really helps to know in advance, when each plant and variety should be sown to have well-grown and healthy plants to be planted outside in your particular location.
You will get a clear overview of the work during the pre-season and the risk of missing sowing seeds at the right time is minimized. The chance of getting perfect seedlings to plant out just at the right time also increases significantly.
Another advantage is that it will be much easier to plan where the seedlings and repotted plants can be placed in an environment that has been optimized for health and growth.
1. Assemble a plant and variety list with seeds to sow
Make a list of which seeds you plan to sow on paper, in Excel or in your Gardenize app. If you use Gardenize, you can create an area called "Seeds 2023" and add all the plant varieties to that area.
Information to be included in the list is:
Plant name
Variety
Plant distance
Row distance
Pre-cultivation time
The pre-cultivation time is how long it takes for the seed to develop into a reasonably large plant for planting outside. If you do not find information on your seed bag, you can search online on seed company pages, e.g. Johnny's Seeds or Outsidepride. They have information on pre-cultivation time for most plants.
2. Find out when the last frost occurs where you live
After the risk of night frost is over, half-hardy and sensitive annual plants should be ready to plant out. There is no reason to sow plants earlier than having them ready to be planted outside when it is still a risk of frost.
There are plenty of services online that can give you information about frost dates for regions and countries. Search online and find a relevant source of information for your area.
Frost dates are very local and sometimes online services are not granular enough. A great tip is to each year note when you have the last spring frost in your garden or growing location. You can easily do this in Gardenize by creating an event type called "Last spring frost" and adding an event each year it occurs. This will give you valuable information about your specific growing preconditions.
Here you can read more about plant hardiness.
3. Calculate the date when the seeds should be sown
Start from the date when the risk of frost is over and when you think you have time to plant your plants outside.
Then, starting from the last frost date – count back the number of weeks that make up the pre-cultivation time. Find a suitable date when you have time to sow and add the date to your table or create an event "Sow" in Gardenize on the date of the calculated date and add the plants and varieties that should be sown on this date to the event.
You can also set a reminder for the event. Then remember to allow Gardenize to give you notifications in the app settings of your phone.
4. Calculate the number of seeds to be sown
Start from the area, and size of that area, where you want to plant a certain variety.
Row distance tells us how close each row can be to each other.
Plant distance is how close each plant can be planted in a row.
Germination rate is something that the seed company tests. It tells in percentage how many of the seeds sown should germinate under the right conditions.
In this example, we look at planting kale of the variety ´Nero di Toscana´ in a patch that is 45 inches wide and 100 inches long located in the London area.
In the London area, the risk of frost is over around 15 May.
The pre-cultivation period for ´Nero di Toscana´ is 4-6 weeks. If we count backwards, we land in the beginning to middle of April. We decide to sow on 3rd of April, 6 weeks before planting around May 15th.
Now, let's calculate how many seedlings are needed and how many seeds need to be sown.
´Nero di Toscana´ has a row spacing of 31 in and a plant spacing of 24 in and a germination of 80%.
Calculate as follows:
Bed width / row spacing (e.g. 45/31 = 1.5). You get a 7 in margin on each side of the bed if you plant 2 rows.
Bed length / planting distance (e.g. 100/24 = 4.2). You get a 2 in margin in each end if 4 plants in each row.
Number of plants / germination (e.g. 2 * 4 / 0.8 = 10). Round up if you do not get an integer.
In total, you will need 2 x 4 = 8 plants and you will need to sow 10 seeds.
5. Create your seed plan in Gardenize
Now, add how many seeds you need to sow in your document or to the event note field in the event you created in Gardenize.
With Gardenize app notifications turned on and an event reminder set on the event, you don´t miss sowing any seeds. With the calculation of the number of plants you actually need, you can sow for that amount, neither more nor less.
It is good to try to stick to the spacing recommendations since they ensure that each plant gets enough space, both for roots and above-ground parts. A plant that has enough space usually gives a larger harvest than several plants crowded in an area do.
In addition, it is less time-consuming and easier to create the right conditions with the right number of plants indoors. With the right conditions, the plants become healthier and establish themselves faster once they are planted in the final growing location.
Good luck and happy gardening season!
/The Gardenize team
Gardenize Plus
Do you know that you can log in to your Gardenize account on your computer as well? It is part of our Gardenize Plus offer. With the Gardenize web app, you simply log in with the same information as you do on your mobile, and then access all your photos and all your notes.
Using Gardenize on a laptop or computer is quick and convenient for adding new plants and planning your gardening activities. You can also easily go back among your events and see when you did what previous seasons.
Create an account here. You can try for free for 14 days!
More information about Gardenize Plus can be found here.
More to read from Gardenize
Images published on the Gardenize website belong to Gardenize AB and may not be used without permission.