Let there be light in your garden
Wintertime in the north means shorter days and longer nights. Cold winds around every corner and high time to pull out the scarves and mittens. This is the time of year when we need to do everything we can to pimp up our lives with lights and decorations. One of the best ways to do that, is to add extra light around the garden. Some people call it Christmas lights, personally I call it Winter lights. This way, it is OK to start putting them up early in the season, as early as November.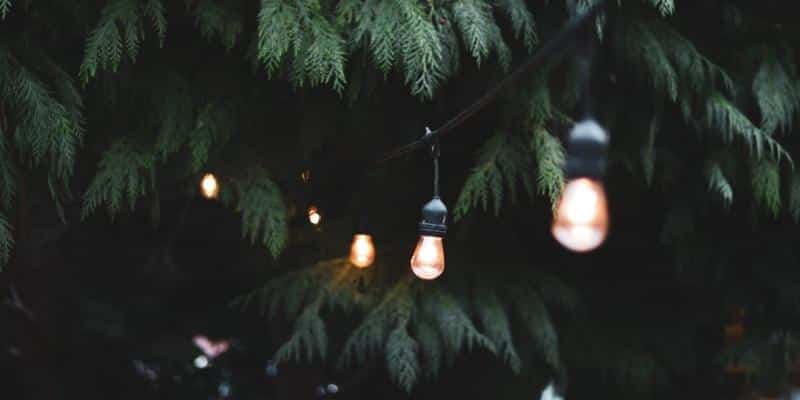 Garden lights to create a cosy feeling 
Lights
There are many, many different variants of winter lights for such as; strings, curtains, and mats. And of course, you can get them in any color, length, and shape. You can also find variants of blinking lights, sparkling, dripping, and so on.
If you want to start early with winter light decorations, I truly recommend keeping it simple and discrete. Lights that are still, with a warm white tone, and that automatically turn on when it gets dark is preferred.
Make sure to buy LED-lights for low energy consumption, and that the lights are of high quality and made for outdoor use. Also – always keep the receipt, you might need to make a complaint as they unfortunately often break too soon, even if it is stated to be high quality. If you need to use a loose timer, or any kind of connection cord, make sure to only use products intended for outdoors, and even when you do, place the connections covered from rain and snow.
Spotlights
Another great way of decorating your garden in the wintertime is to use LED spotlights to light up interesting structures like trees and sculptures. If you place the lights in a way that the light shines from below, it will create a dramatic and fascinating garden scene that will greet you and your guests when you come home.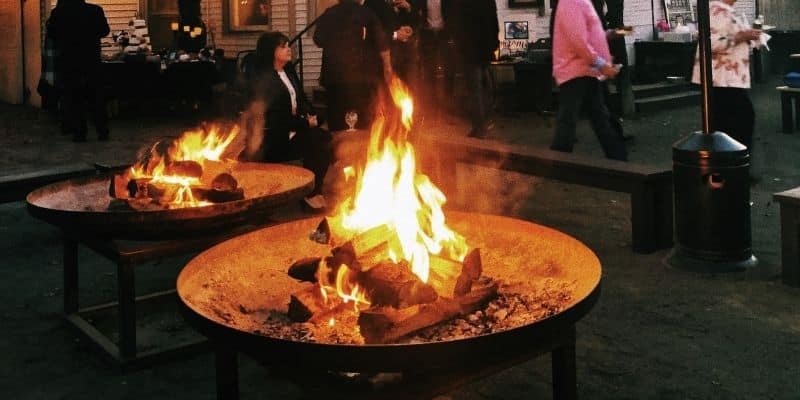 Open fires, a backyard bonfire
Who doesn't love an open fire? A recent trend is to have a bonfire stove in the backyard at the entrance to your garden, only for the purpose of decoration. There are plenty of variants of stoves, bowls, and pits, that are made from different materials, like steel or Corten, that you can choose from. And you can off course build one yourself.
Bonfire safety
When you plan for a bonfire in your garden, you must always think safety first. Here are a few things to keep in mind
Place the fire bowl away from any constructions, dry bushes/trees, and other material that might be set on fire.
Make sure you place the bowl on solid and fireproof ground like rocks, cement, or gravel.
IF you place the bowl on grass or wood, you need to have enough distance from the ground, as the heat moves both down and up.
And just in case, keep a fire extinguisher, a water hose, or a bucket of water at hand.
Finally, don't leave the fire unattended!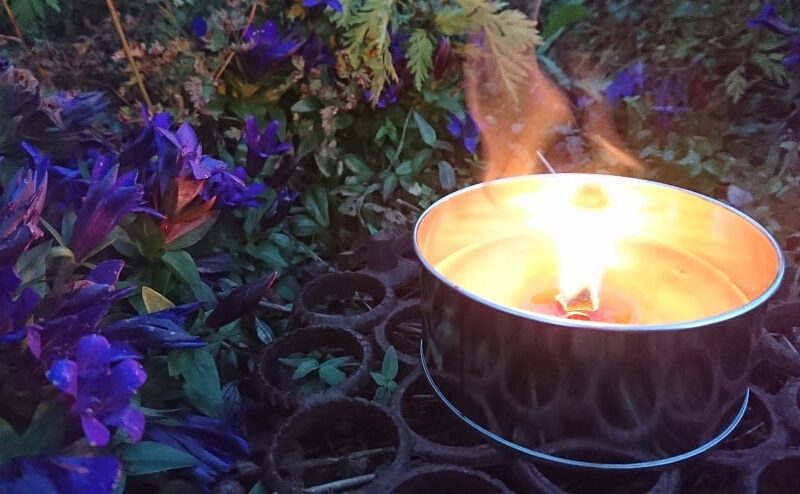 Pitch torches
Another kind of winter lights with open fire, are torches. These can really create a stunning effect, especially if placed in a row through the garden, leading up to the front of the house. By putting them on each side of a driveway or walking path, will make your guests feel special and welcome during the holidays!
Happy wintertime!
GARDENIZE GARDEN APP
A gardening friend with a green thumb and photographic memory
Gardenize is an app for gardening and cultivation that helps you to overview, understand and develop your garden and your gardening skills.
Order makes it easier to succeed and Gardenize structures information and photos and makes it searchable for you. You also get tips and inspiration from other Gardenizers around the world.
Gardenize is free to use and you can download Gardenize from the App Store or Google Play, or create an account the Gardenize web app for web browsers.
Get to know Gardenize better here.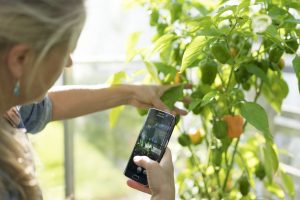 More to read from Gardenize
Images published on the Gardenize website belong to Gardenize AB and may not be used without permission.