The garden year of 2021 – this is how we remember you!
Another year has passed and we remember back on the growing year that passed with warmth at heart. We remember what worked well and we remember what worked less well in the garden. Everything is noted in our garden apps so it does not go into oblivion until next year, and we can learn from what has been. Here we share what 2021 did for us here at Gardenize and which three flowers and vegetables were trending during the year!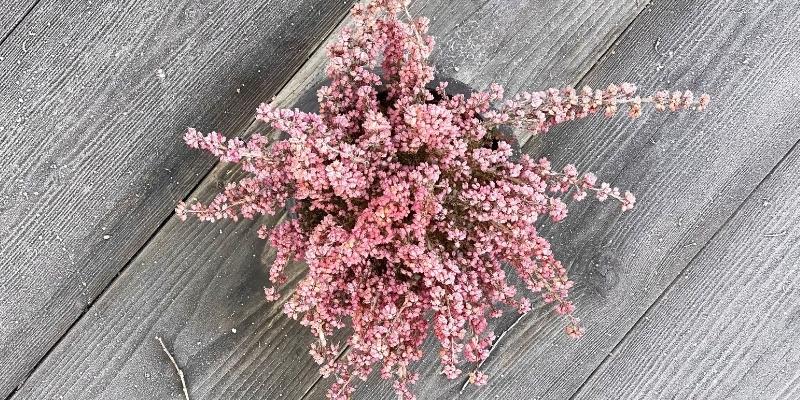 Follow Jenny in the Gardenize app: Jenny Rydebrink
On my part, the garden year 2021 started quite cautiously. In previous years I have been out early to sow chilies and my tomato seeds, but this year I waited until March before the first seeds ended up in the soil. A positive surprise came when I loosened the soil in the potato field, to prepare the spring planting, then I found several nice potatoes leftover from last year – It does not seem to matter how carefully you look when harvesting, there are always some left!
A real highlight was when the small dwarf trees of peach 'Bonanza' and nectarine 'Nectarina' bloomed already on March 27th. They each stand in a large pot outside the greenhouse, where they frame the entrance. Because they bloom so early in the season, I have a small brush at hand, which I use to help with pollination. At the end of the summer, we could harvest some small fruits, but they were quite hard and sour. My lesson for next season is that, in addition to helping with pollination, be better at fertilizing. Plants in pots need a lot of nutrition because they cannot pick it up from the outside, they only have access to what is in their pot.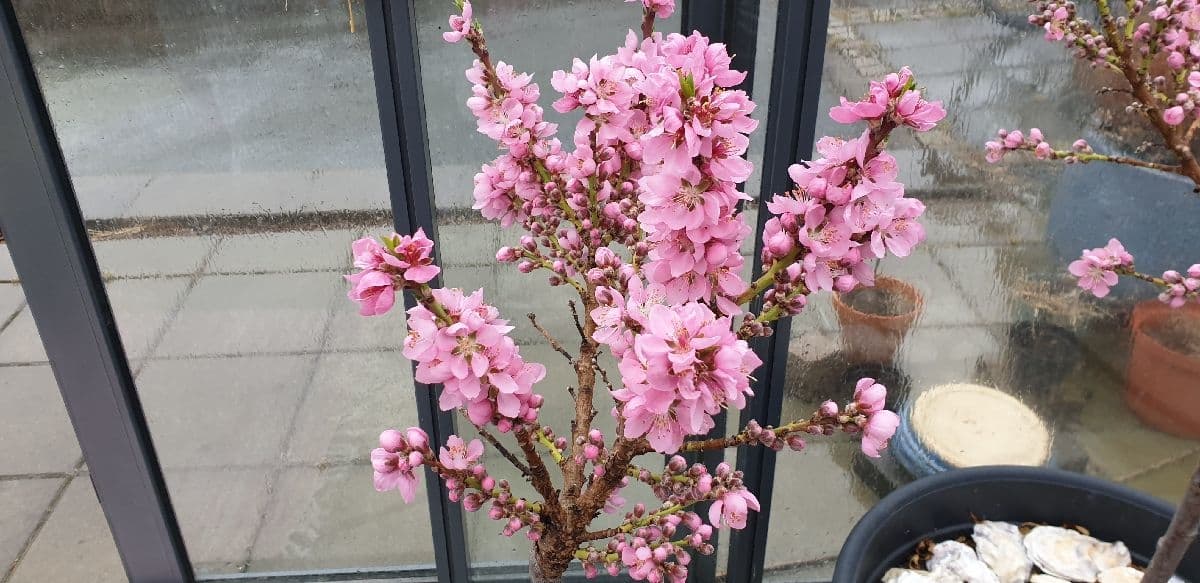 Next year will be the best one yet!
We also have a fairly newly planted apple tree. We have to make sure we water it better next season. Small trees have small root systems and do not reach as far as older plants. This year, it had yellow leaves far too early in the season.
Finally, this year I was severely punished for neglecting to cut the potatoes. Especially among the large asparagus potatoes that grew so nicely, I had to remove many tubers. But on the other hand, I have put them in the food cellar and can use them as seed potatoes next year!
Finally, I must say that I am very proud of my nice flowerbed. It's called "Flowerbed" on my gardenize account, and it is located on the edge of the plot, facing the street where many people walk by and praise the splendor of the flowers. It has even passed people, who took the car there to look at it, when they could not walk due to a knee injury, then you feel a little bit extra proud. Feel free to check out my account in Gardenize, and you will see what I have filled the flowerbed with and browse through all 25 photos, and see how the flowerbed has changed over time.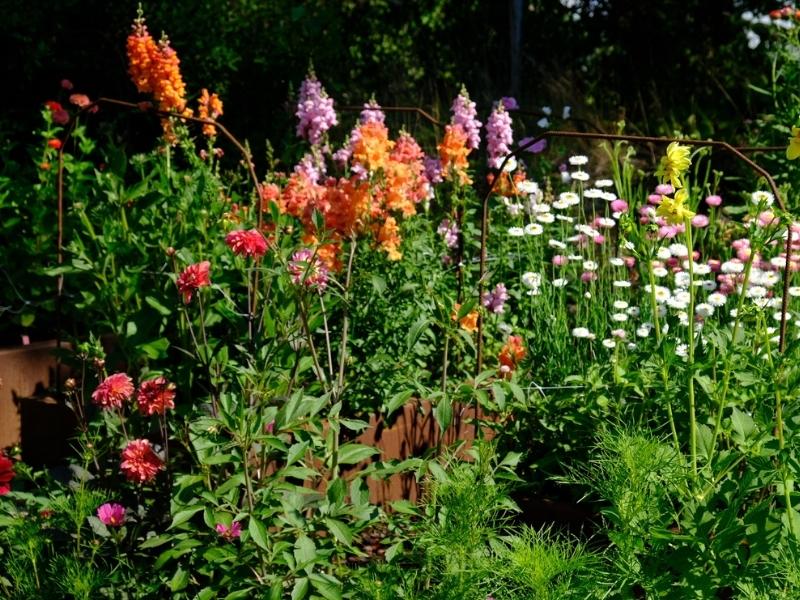 Follow Josefin in the Gardenize app: Hypergardener
The cultivation year 2021 was both success and adversity. I tested a lot of new cut flower varieties. A real easy-to-grow pearl was the Strawflower, Helipterum roseum. Especially the white variety 'Pierrot' became gorgeous as dried in bouquets and arrangements. Another highlight was the cucumber, which thrived in the heat. But I learned how important even watering is, especially when the fruits are developing. The first one I harvested was so bitter that it could not be eaten. Fortunately, things settled down. For the first time, I suffered from pistil rot on some of my tomato plants, which I have also learned is mainly due to poor watering during fruiting. This makes it difficult for the plant to absorb potassium, which is super important at the time of fruiting. Improvement next year!
Another rather sad acquaintance was the Dahlia mosaic virus. I took several images on the plants that looked shady and documented it in Gardenize. In the end, I managed to identify the culprit. The virus can be transmitted between plants if plant sap comes into contact with each other. It is super important to isolate the infected plants directly so that the virus does not get a chance to infect more. We all remember this about the R-number. I plan to write a short post about this so that we do not exidentally spread the disease to our friends this spring when it is time to share our loved flowers.
There was a lot of talk and writing about pyramid residues in organic fertilizers and soil substrates. And I thought some of my plants were behaving in a way that I did not recognize. Both tomatoes and quinces did not get that growth that I usually think I see in them and the leaves looked strange. Whether it was due to pyramid residues or not is of course very difficult to say, but I will be more careful and document even more next season.
Follow Cecilia in the Gardenize app: Cecilia Lindström Gardenize
Over here at my house, you will find a rather challenging garden with hilly terrain, a lot of wind from the sea, and open areas that can get very hot in the summer. For me, it is important to plan my gardening.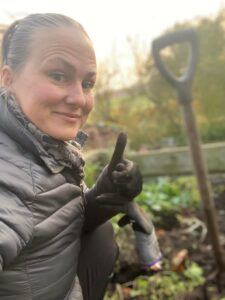 In the season that passed, I feel extra happy with the tomatoes in the vegetable bed, the ones I did not plant! Suddenly it thrived with tomatoes in my garden bed, nice, red plum tomatoes! I suspect that it may be the compost's fault… thank you for that! For the next season, I will have to plant these tomatoes with the hope of an equally good result, and I have saved seeds and I'm completely ready to get started!
I also found good potato varieties and planted them at a good time, it was probably the most successful I got to enjoy in the garden this year! You will find the potato varieties in my garden in Gardenize if you are curious. I have tried to mix between summer and autumn varieties, and for the next season, I will also try to get a slightly flourier variety. My dream is to be as self-sufficient as possible, and even though it is almost impossible on the surface I have and with my storage options, it would have been fun to be able to eat my own potatoes at least for large parts of the year.
Then we have what did not go so well. The zucchini just did not want to grow in the season that was, I got two tiny, but developed ones where I have otherwise gotten dozens of huge ones! One of my favorite dishes in this world is zucchini soup with Västerbotten cheese (a Swedish cheese, do try it when visiting us!), and of course, you want your own zucchini for that. Already making plans for next year's zucchini and I have bought two different varieties to be planted this year.
My planted tomatoes did not go brilliantly either, to be honest, here I will remember for the coming season that I will solve the irrigation so that it is more even, and I will also place the tomatoes a little differently in the garden to get better light. With my beloved San Marzano tomatoes, I have a plan to add eggshells to the soil as I have heard that it is a hot tip, have been saving eggshells all winter long for this purpose – to the great annoyance of my family!
Now the new growing season can come. I think it will be the best ever!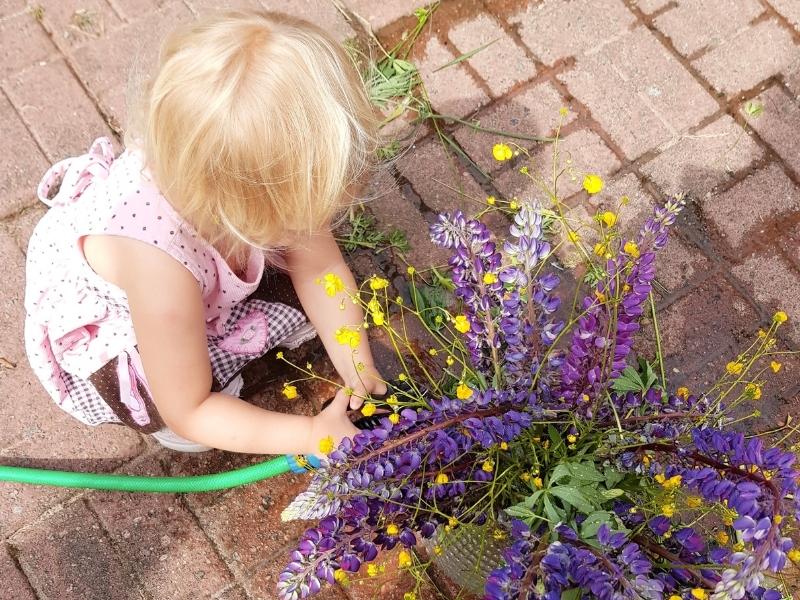 It's not just us at Gardenize who have been diligent in the garden app, of course all of you Gardenizers out there have been too! We are so inspired by all your plants and gardens, and here you can see what was trending during the past year!
Top 3 flowers in Gardenize 2021:
Dahlia – Café au lait
Hosta
Rose
Top 3 vegetables in Gardenize 2021:
Tomato – Gardeners Delight
Basilica
Salad
Good luck with the new growing year!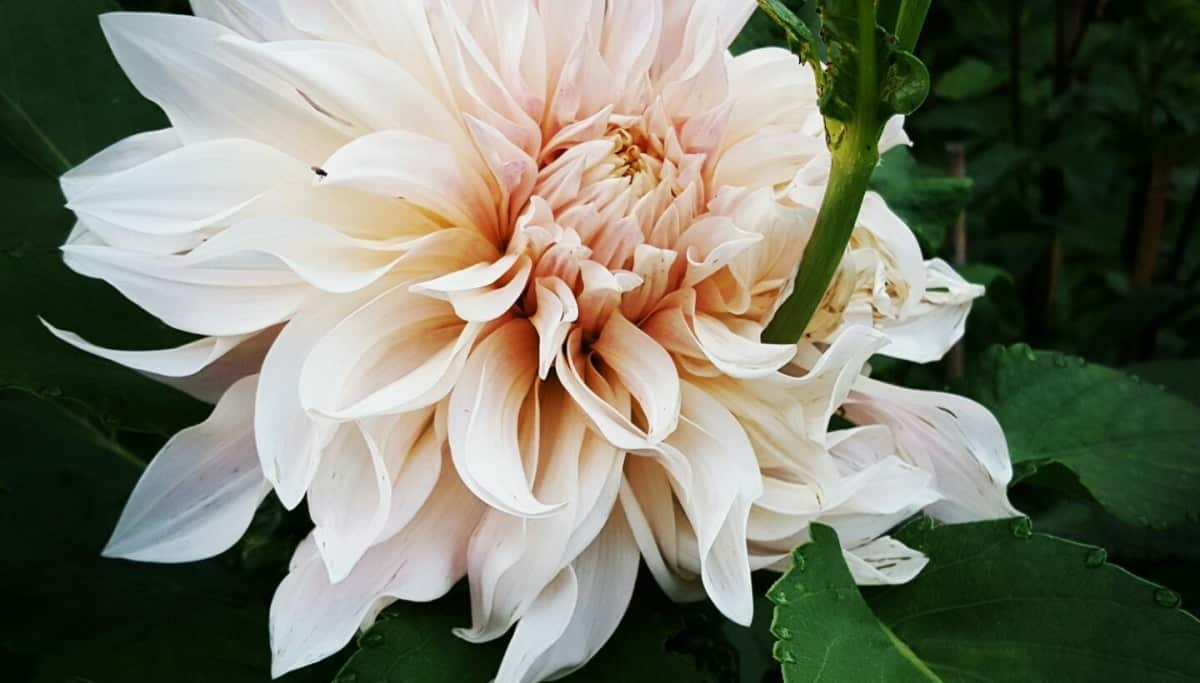 GARDENIZE GARDEN APP
A gardening friend with a green thumb and photographic memory
Gardenize is an app for gardening and cultivation that helps you to overview, understand and develop your garden and your gardening skills.
Order makes it easier to succeed and Gardenize structures information and photos and makes it searchable for you. You also get tips and inspiration from other Gardenizers around the world.
Gardenize is free to use and you can download Gardenize from the App Store or Google Play, or create an account the Gardenize web app for web browsers.
Get to know Gardenize better here.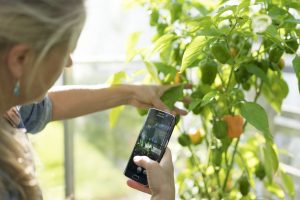 More to read from Gardenize
Images published on the Gardenize website belong to Gardenize AB and may not be used without permission.