Garden checklist September
Summer is over and it's time to look forward to wonderful autumn as harvest time approaches. This is a good time to tidy up your garden and making room for new plants to grow. Prepare your spring bulbs and spend time making your greenhouse ready for overwintering your most delicate plants. These are just some of the things you can do during the beginning of autumn. We have compiled a checklist of things to do in September.
What to do in the garden in September
Deadheading – Continue to clear spent crops and flowers.
Seeds – Collect the seed from your perennials and hardy annuals.
Pests and diseases – Collect and get rid of any infected leaves.
Greenhouse – Empty, tidy and organize the space and remember to remove shading from your greenhouse.
When pruning trees, a good rule is to remove the branches that grow inwards in the middle or downwards. Also, remove branches that are damaged or that are rubbing against each other.
Frost-sensitive plants such as citrus and olive trees, it is soon time to put them in a warm place for protection. They want to stand in a bright but cool place. Remember to water, small splashes, once a month.
September is a good month to plant a new lawn if you have planned to do so. The moist air allows the seeds to germinate and establish themselves before winter comes.
Remember to deal with pests and other problems if you have any and make repairs to the lawn if needed.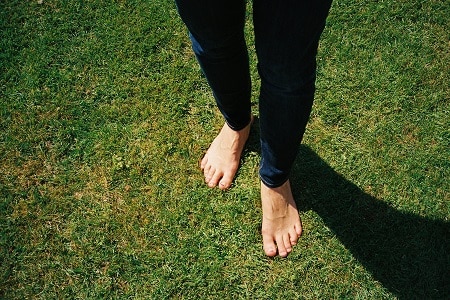 Annual and perennial plants
Just let the perennials wither where they stand and leave them alone. Infructescences usually become very beautiful when the first frost crystallizes at the edges and in this way the light glitters tomorrow.It is also possible to plant perennials this year. They may look quite dull in the store but the important thing is that the roots are healthy and strong, so they will grow well next year.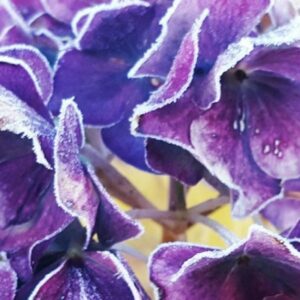 Bulbs
Plant spring bulbs and spring tulip bouquets.
Now the shops are starting to fill up with spring bulbs, and it's a good time to plant. Here are 5 points to keep in mind:
When planting bulbs, make sure you have a bone meal at hand, that you can throw into the planting hole.
A rule of thumb when planting bulbs is that they should be planted 3 times as deep as they are tall.
If you are worried that deer and rodents will nibble on your flowers, then choose varieties such as daffodil and allium. They are usually misled by the animals.
Note your bulbs in Gardenize, and use the "Draw on picture" function to note where you put which bulb.
Feel free to plant bulbs in frost-proof pots as well, which you can move around in the garden, to places that feel bare in the spring and that need to be revived with a little flower coloring.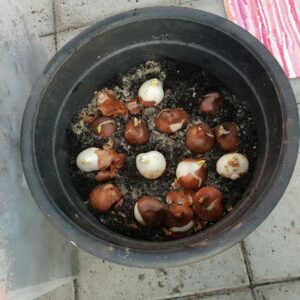 Check if your sweet corns are ready for harvest by making sure that the tassels have turned brown.
Plant your overwintering vegetable such as onion sets, turnip, winter lettuce so they mature for the coming spring.
Harvest potatoes.
Harvest the fruits from your trees such as apples, pears, and start to harvest quinces.
You can continue plant strawberry beds.
If your asparagus foliage has turned brown, it is time to cut it down.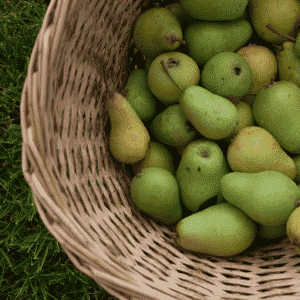 GARDENIZE GARDEN APP
Your garden friend with green fingers and photographic memory.
Gardenize is an app for gardening and cultivation that helps you to overview, understand and develop your garden and your crops. Organizing your garden makes it easier to succeed and your Gardenize app structures all information and make it searchable. You'll get tips and inspiration from other Gardenizers around the world. All Gardenize basic features are free to use. You can download the app from the App Store or Google Play, or create an account directly in the web app in your browser. Get to know Gardenize better here.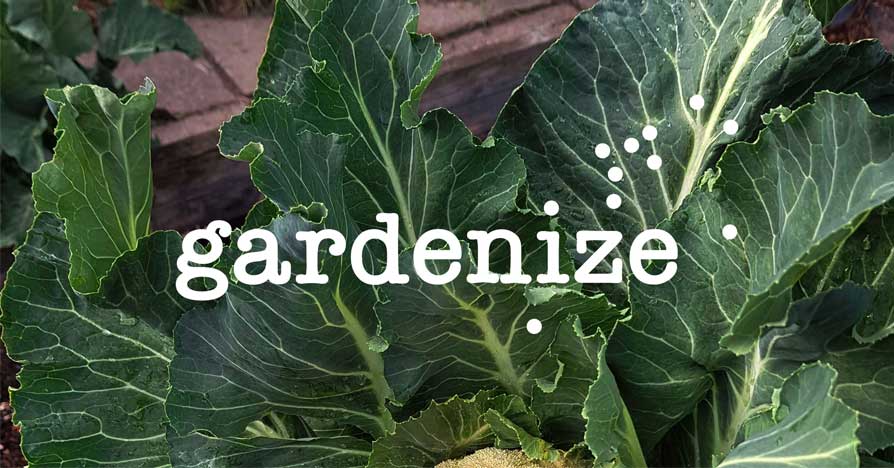 Images published on the Gardenize website belong to Gardenize AB and may not be used without permission.