Garden checklist October, UK
Step into a cozy autumn ambiance! Now that autumn and the cold are approaching, it will be easy to prioritize the indoor heat rather than the light wind on the outside. But sooner or later, some wonderful autumn days usually appear, and then it is good to take the opportunity to spend time fixing in the garden and enjoying the cool air. Here are some tips on what to do in the garden in October when the urge strikes.
What to do in the garden in October
Wash your shovels and tools, and oil the wooden handles – linseed oil works well. Set them in a storage room to protect against rain and harsh weather.
Clear weeds that are emerging now that the soil is moist and easy to work with.
Wash your garden gloves. If they are very earthy, rinse them in a bucket before throwing them in the washing machine.
Empty the garden hose of water and put it inside so that it cannot freeze. Also keep in mind that plastic hose connections easily freeze, so pick them up as well. If you have a timer for the irrigation, disassemble it and remove the battery.
Pots can easily crack during the winter, so empty and wash them out. You can mix the lumps of soil and withered flowers in a cultivation box. Pots with plants to be saved may need to be insulated or left frost-free.
If you plan not to grow in the greenhouse during the winter, be sure to wash it and secure it against the autumn and winter storms so that it does not blow. There is nothing worse than picking broken glass.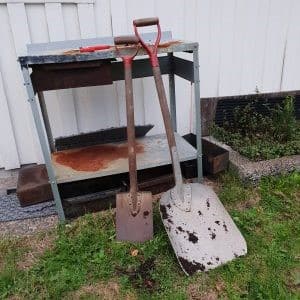 As long as there is no frost in the soil, it is possible to plant many shrubs, trees, and perennials.
Trim young hedges.
If you have rambler roses, prune them.
When mowing the lawn for the last time, be sure to clean and maintain the mower before putting it away. Then it will be in a good shape when it's springtime.
Remove moss.
Spike your lawn then apply a low nitrogen fertilizer.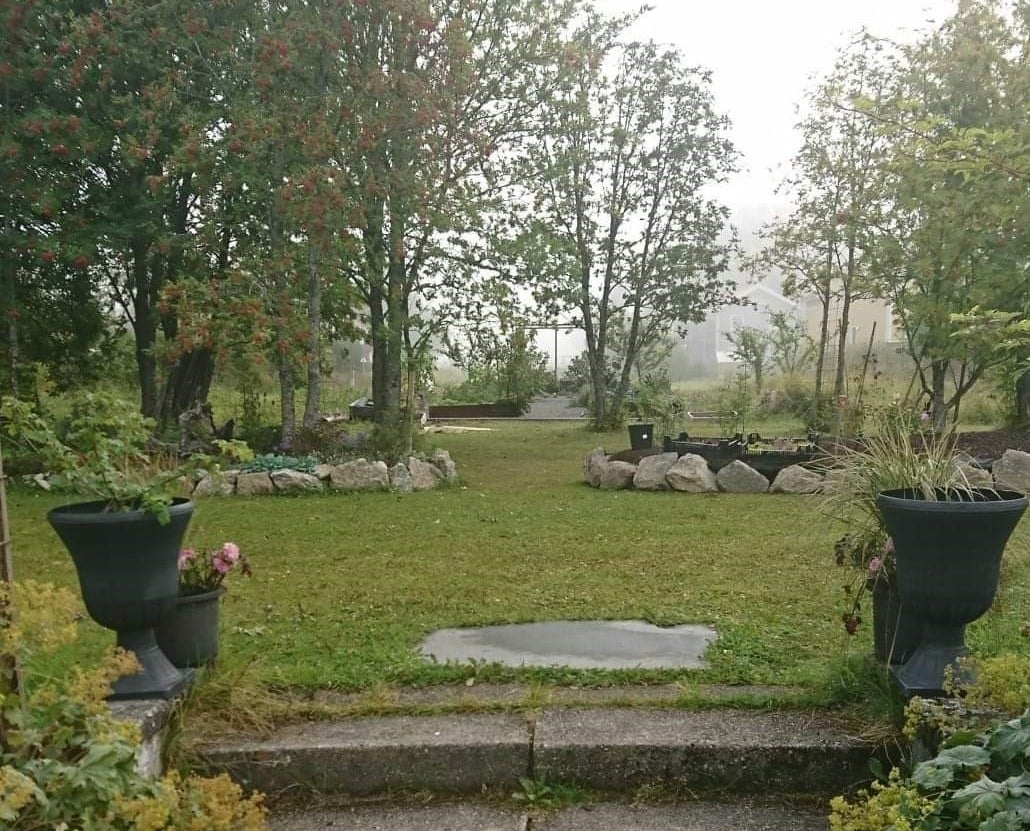 Annual and perennial plants
Set the geraniums, they want to stand bright and cool. The geraniums need no nutrition during the winter and only a little water. If they are large, you can cut them down.
Cut dahlias to about 5 cm and dig up the tubers. Let them dry and brush off the soil, then store them dark and frost-free, in airy boxes, preferably with some sawdust around. And remember to mark which lump is which!
Rake leaves that fall down. These are a perfect asset to use in the garden, so whatever you do – do not throw them away!
Use the leaves to cover sensitive plants such as roses and delicate perennials. If you have plenty of leaves but a shortage of roses, put the leaves in the hedge, garden land, or pallet collars. You can also save leaves in sacks to use for cover cultivation in the spring.
Lift and divide perennials.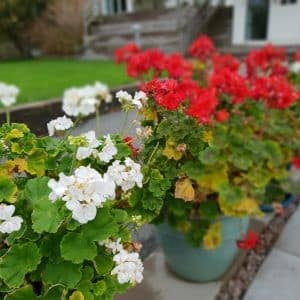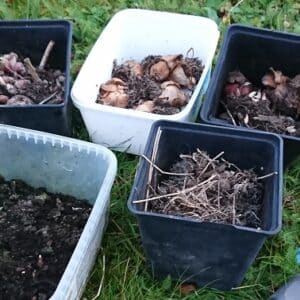 Bulbs
Plant flower bulbs.
Plant out your biennials and spring-flowering bulbs.
Plant Garlic.
Lift and divide your rhubarbs.
Put your herbs in pots and keep them in a frost-free greenhouse and continue cropping them through the winter.
Harvest Pumpkins (pumpkin time) and squash.
Dry out beans for storage.
Plant cabbages (spring), cover with a net to protect them from birds.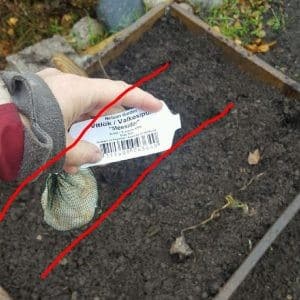 Images published on the Gardenize website belong to Gardenize AB and may not be used without permission.