Upside-down gardening: July in Central Otago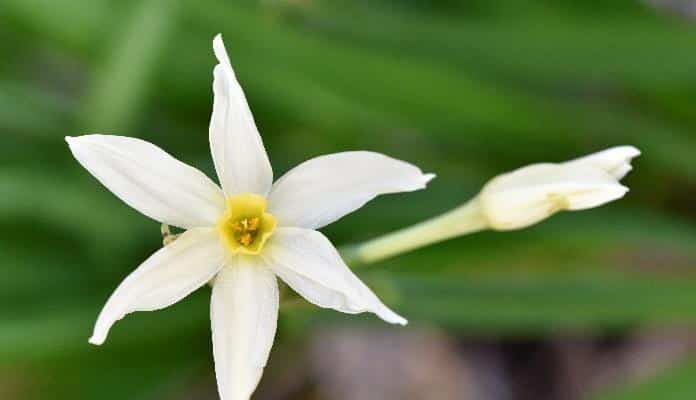 Winter is almost over, and the flowers have begun their annual procession, headed in July by daphne mezereum, snowdrops, iris unguicularis, cyclamen, hepatica and jonquils. 
Elegant daphne
The flowers come before the leaves on this small shrub. In mid-June, I already had some daphne to put in a vase.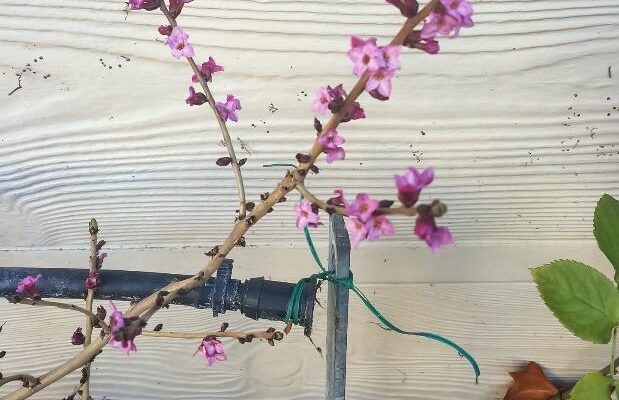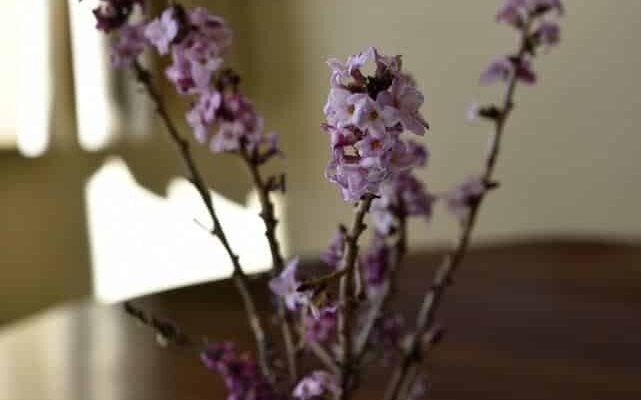 Brave snowdrops
Snowdrops (Galanthus) push up through the leaf litter that has been protecting the soil, reminding me of England's damp woodlands. Bluebells will follow. Both are spreading nicely, so I'm hoping that in future years, I'll see a carpet of white under the trees, followed by a carpet of blue.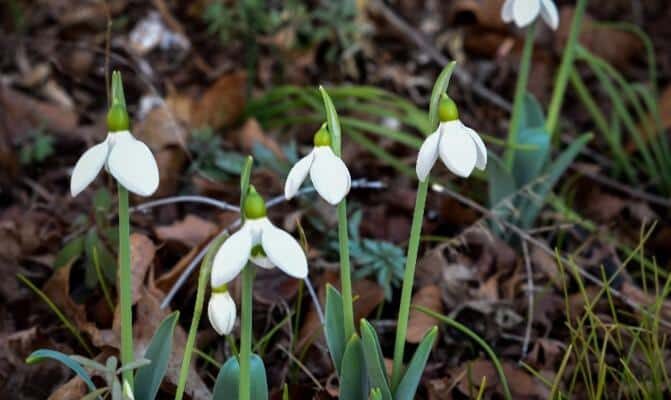 Blue irises
I get caught out by these beauties every year. They have long, strappy leaves that hide the flowers, so the best thing to do is to cut the leaves back before the flower buds appear. These began flowering sporadically in early July, so I have created an event in my Gardenize app to remind me to cut back the leaves in June next year.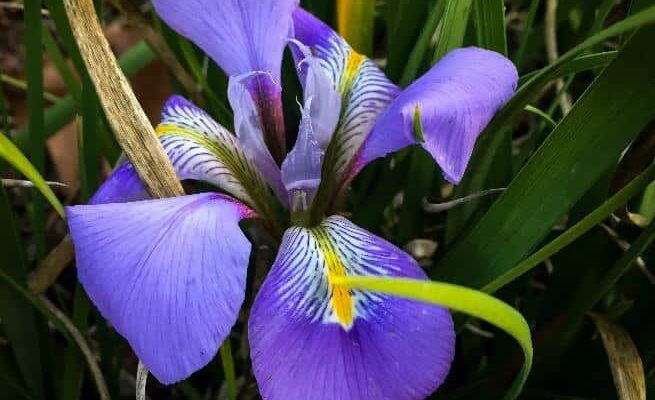 Charming cyclamen
Amongst the earliest things to flower were these tiny cerise cyclamens, which I discovered growing through a wild thyme plant. A lot of the early spring flowers come from bulbs or, like these cyclamen, tubers. That's great, because the bulbs/tubers survive well in our dry climate and the good thing about many bulbs and tubers is that they don't take up much room. They can sit underneath another plant, and when they have finished flowering, the other plant can hide their leaves and take over the next part of the display.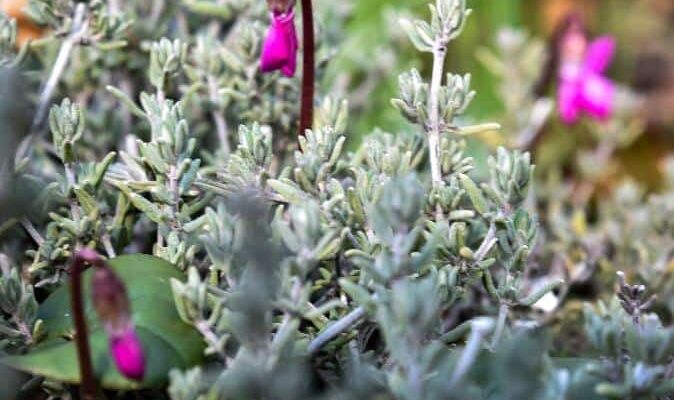 Delightful hepatica
This cerise variety reminds me of a child's drawing of a flower. It is thriving underneath an acer. Last year, I bought a white one and a blue one. There are buds on one of them and I can't wait to see the flowers.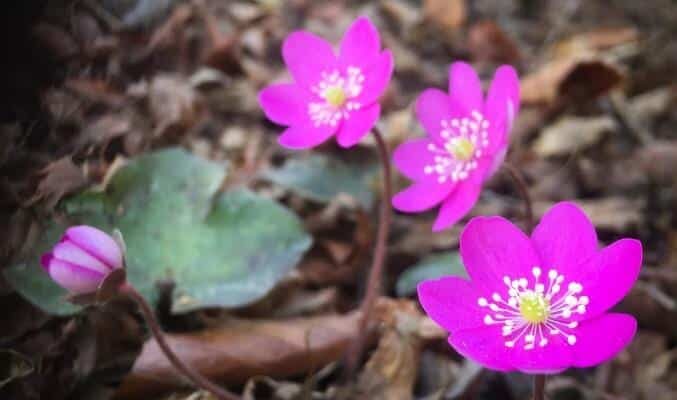 Cheerful jonquils
The first of the narcissus family to flower in our garden are the jonquils in white and yellow.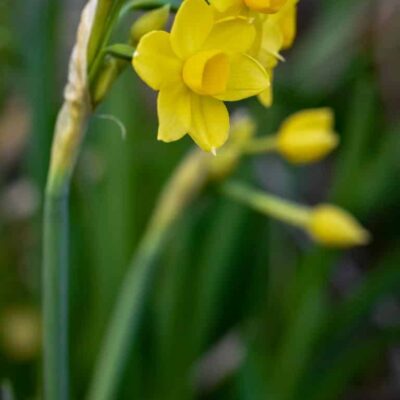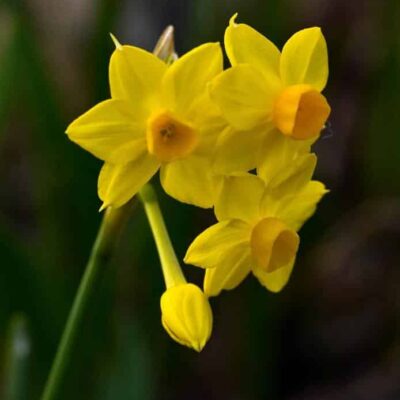 We love to see birds in the garden. Cheeky wax-eyes (sometimes called silvereyes) need as many calories as they can get, so they love the fat we put out for them. We also had a visit from a family of quail.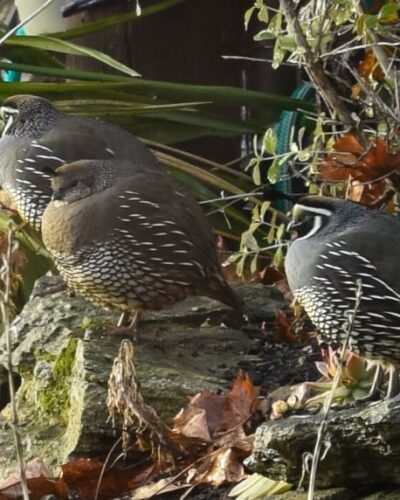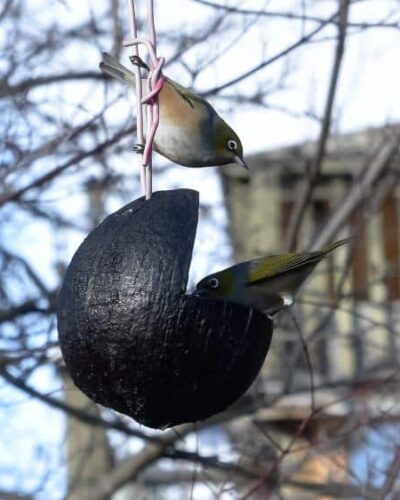 I've been greatly inspired by Charles Dowding and his no-dig methods, so the vegetable garden got a covering of cardboard with a deep layer of compost on top. They say that when the weeds start growing, it's time to get sowing, so when weeding again became an urgent task in mid-July, I began sowing onions, peas, swedes and mooli radish. When the roots started to poke through the sides of the coir plugs, I planted them out in the compost layer. The peas are under a makeshift cloche, made of an old shower door. As the weather warms up, I'll replace the cloche with a frame for the peas to climb up.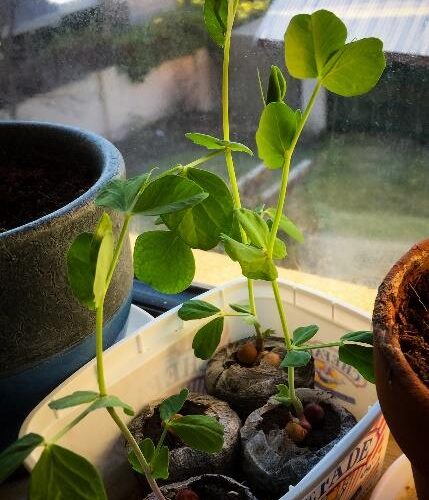 I like the cleanliness and convenience of these little coir plugs, but am a bit concerned about the covering they come in. I've found a few from last year in the garden and they have not broken down at all. I have a few to use up, but am looking for a better solution, which will fit on our narrow windowsills. 
We have also set up the irrigation again, now that it is unlikely to freeze. We don't need the timed system yet, but it's great to be able to water the garden as the weather becomes drier. 
In preparation for the tomatoes that I will be sowing in September, we have already positioned a compost bin in the vegetable bed and filled it with horse manure. We're lucky to live in a rural area, so we were able to buy the manure in sacks from the side of the road for a few dollars placed in an honesty box. The manure is rotting down nicely, feeding and gently warming the vegetable bed.
Blitz the weeds. Now that the weather is warming up, the weeds will be emerging. The soil will be soft, and it won't be too cold to be outside in the fresh air, especially in the afternoon. If you attack the weeds early in the year, you can have the ground clear before most of the garden plants appear.
Prepare the vegetable bed by mulching it thickly with good compost. If the bed is weedy, cover the bare soil with cardboard before applying the compost.
If you practise crop rotation, think about where you will be planting your vegetables. I have divided my vegetable bed into rough thirds: one for tomatoes, one for peas and beans and the other for all the rest. I don't worry too much about soil-borne diseases affecting root crops and brassicas, but I like to make sure that I don't plant tomatoes in the same place each year. I grow them around the compost bin, so that means moving it each year. As peas and beans benefit the soil with their ability to fix nitrogen, I move their support to a new spot each year, too.
If you have cloches, use them to start warming up the soil in the vegetable bed.
Look out for manure for sale and dump a couple of sack-fulls in the compost bin. Worms love it too, so treat your worm farm to some. Manure is an excellent fertiliser and soil conditioner, and if you let it rot well first, the grass and weed seeds that you sometimes find in manure can sprout and die inside the compost bin rather than thriving in your garden.
Check that the taps are working for the irrigation. No need to put the timers back on yet, but in dry spells, you'll need to water the garden.
Edge the lawn if necessary. Plan for dethatching, aerating and applying feed and weed.
Begin sowing seeds
It's good to have a succession of seedlings all year, so that as soon as there is space in the vegetable garden you can pop them in. Start the growing season by sowing onions and shallots, radishes and spinach on your windowsill. You can also sow peas where they are to grow, but protect them from birds and mice with cloches, metal grids or horticultural fleece.
About the writer
My name's Pamela and a few years ago, at the age of 55, I made the decision to start a new adventure. I left the northwest of England, where I had lived all my life, and moved to New Zealand.  I'm excited to be a guest blogger on Gardenize, and I love writing about my garden in beautiful, sunny Alexandra in Central Otago.  My garden here is about as different as it could get from the damp, shady garden I left behind. Central Otago is the hottest, driest, coldest area in New Zealand, as we have hot summers and cold winters, along with a semi-arid climate. The area is famous for its orchards and vineyards. It has many quaint little rural townships with pretty cottage gardens featuring peonies, bearded irises, hollyhocks, lilies, roses, and lavender that grow so well here. The landscape is spectacular, with dry, rocky mountains and impossibly blue lakes and rivers. The dry mountains look barren, but they've actually covered in tough little thyme plants: a great clue to what might grow well in the garden.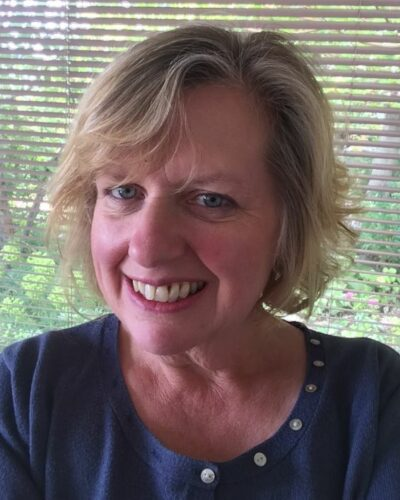 GARDENIZE GARDEN APP
A gardening friend with a green thumb and photographic memory
Gardenize is an app for gardening and cultivation that helps you to overview, understand and develop your garden and your gardening skills.
Order makes it easier to succeed and Gardenize structures information and photos and makes it searchable for you. You also get tips and inspiration from other Gardenizers around the world.
Gardenize is free to use and you can download Gardenize from the App Store or Google Play, or create an account the Gardenize web app for web browsers.
Get to know Gardenize better here.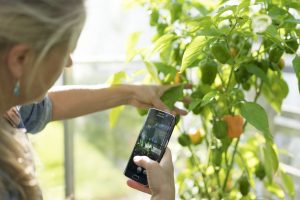 More to read from Gardenize
Images published on the Gardenize website belong to Gardenize AB and may not be used without permission.