At my house, the most important plant in the greenhouse is the cucumber, at least if I ask the children. They can eat basically any amount of home-grown cucumber. It works best with a little bit of herbal seasoning or homemade vinaigrette based on olive oil, balsamic vinegar, and salt. The small cucumbers in "pocket-size" works perfectly as a snack or a small snack when you are hungry, and this is what you need to know when you grow your own cucumbers.
/ Jenny
Cucumbers germinate and grow fast, and they also want a warm and nice place so there's no point in starting too early in the season if you live in a colder climate. From mid-spring to the beginning of summer, it is a good time to sow your seeds, either inside or outdoors.  Cucumbers can even be grown in pots on the balcony or the terras if you don't have access to your own land.
Growing tips – grow your own cucumber
Fill small plastic pots with 3/4 seed-soil
Take half a toilet roll and push it into the soil, and fill it with sowing soil
Place a seed in each toilet roll, cover with soil and water.
The point of sowing the seeds in the toilet rolls is to protect the sensitive plants from water when watering. The part of the roll that is underground decays in a couple of weeks, and the part that is above ground can remain for the entire life of the plant. And when you water the plant, you water outside the small protective ring of cardboard that remains.
Of course, you can skip the toilet roll, but then remember to be careful when watering, so that water does not stay around the stem, which can start to rot.
Place the pots light and warm, with a little plastic wrap (with holes) over to retain moisture. The plastic foil can be removed when the plants have germinated.
When the plants have grown and can be handled, you replant them in larger pots and add some nutrition, such as chicken manure.
Before the plants move out for good, they may need to get used to the new climate. This is done by "softening", ie putting them out for short periods a few days before they move out for good.
When it is at least 17 °C/ 62°F in the soil, the cucumber plants can be planted at their final place of cultivation.
Important! Water regularly and fertilize with liquid nutrients once a week.
I usually thin among the side shoots and leave 2 – 3 stems running at the same time.
Gradually, the plant needs to be tied up. The cucumbers should not be left on the ground because they quickly become bad then.
I have had my cucumbers in large pots (at least 10 liters/2.6 gallons) in greenhouses in recent years, but this year they will be allowed to grow in a larger box to be able to spread better.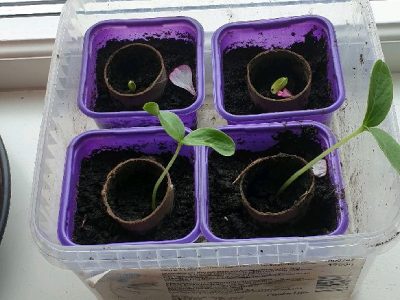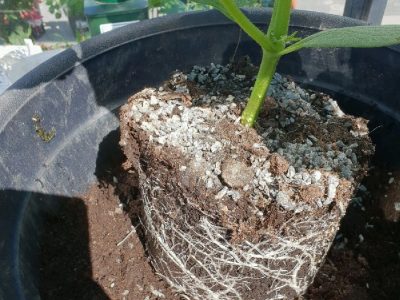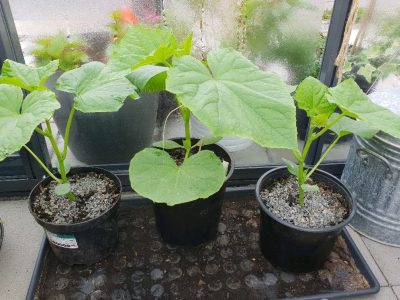 Plan for the final planting site and set aside enough space – both for the roots and at the height.
So not too early for large plants is troublesome to deal with if they need to be moved.
If you do not want to do everything yourself, buy ready-made plants from the garden store, and start with step 6 above.
Tip
When you grow your own cucumbers and get more cucumbers than you consume, you can always make your own pickled cucumbers, a delight to have on the table. You can find our recipe for pickled cucumbers here.
Top list: cucumber varieties
I prefer small cucumbers that grow fast and that give cucumbers the right size. Here are some varieties I have grown.
This greenhouse cucumber gives a rich harvest of cucumbers that grow to 15-20 cm (6-8 inch) long . Our favorite!
Small mini cucumbers, which grow well in pots. This variety works well as the season's first cucumber plant and can be grown indoors if you have access to a place with good light (extra light may be needed).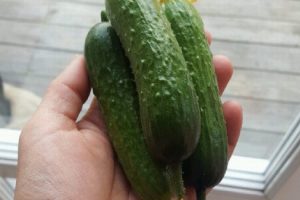 A mini cucumber where the fruits grow between 10-15 cm / (4-6 inch). Can be grown in a pot in a greenhouse, balcony, or conservatory.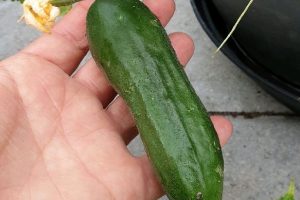 This is a cucumber in "normal" size, and very reminiscent of those you see in the grocery store. They grow about 30 cm (12 inch) long and give a rich harvest of tasty cucumbers.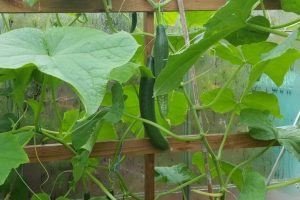 Follow up your crops with the Gardenize Garden app
Gardenize is an app for gardening and cultivation where you gather information about all your plants, growing places, and activities in the garden.
In Gardenize you also get tips and inspiration about gardening!
You can download Gardenize from the App Store or Google Play, or log in to the web.
You can find more information about Gardenize on the website.