Gardenizer of the month:
Garden Blogger Natalie Bauer
We're excited to welcome Garden blogger Natalie Bauer to Gardenize.  Natalie lives in Germany in the beautiful Donnersbergkreis. Her strength is her creativity. That`s why she become a garden-planer. She create complete gardens as well as smaller perennial-beds.
Natalie also writes gardening content for the gardenize german blog. You can read one of her most recent posts here.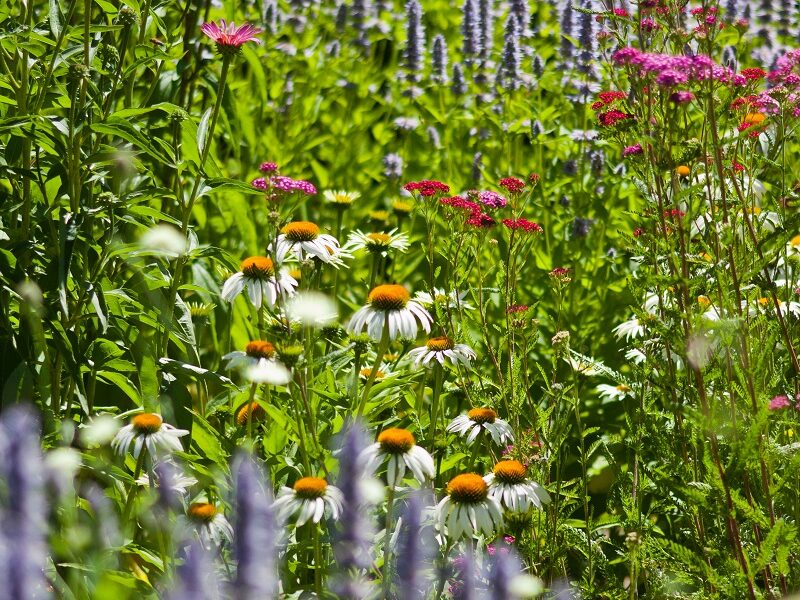 Can you please tell us a little about yourself? We would like to introduce you to our readers!
I am Natalie, I`m 38 years old and I'm completely crazy about gardening. I`m writing for about 3 years in my blog (www.wildes-gartenherz.de). Two years ago I started my business as a gardening-planer and create complete gardens as well as smaller perennial-beds. In the middle of my planning stands the thought of Wilderness and Gardens which is a habitat for humans as well as nature and animals.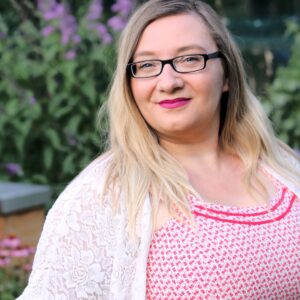 Where do you live?
I'm living in Germany in the beautiful Donnersbergkreis. This is situated in Rhineland-Palatine, in the western part, nearly one hour from the border to France. Our village is rural.
Which climate zone are you in?
The Donnersbergkreis is sited in climate zone 6.
Do you have a family, any pets?
I'm living in a small "witch house" together with my husband. We have two dogs – one Dachshund-lady named Lulu and one Jack-Russell-terrier named Fips. Moreover, we have chickens – some of the race "Deutsche Zwerghühner" and some "Vorwerk".
What is your occupation?
I got a universal degree in cultural sciences and pedagogy with focus on adult-learning. I was a consultant for further education and after many studies I'm working as a private Garden planer.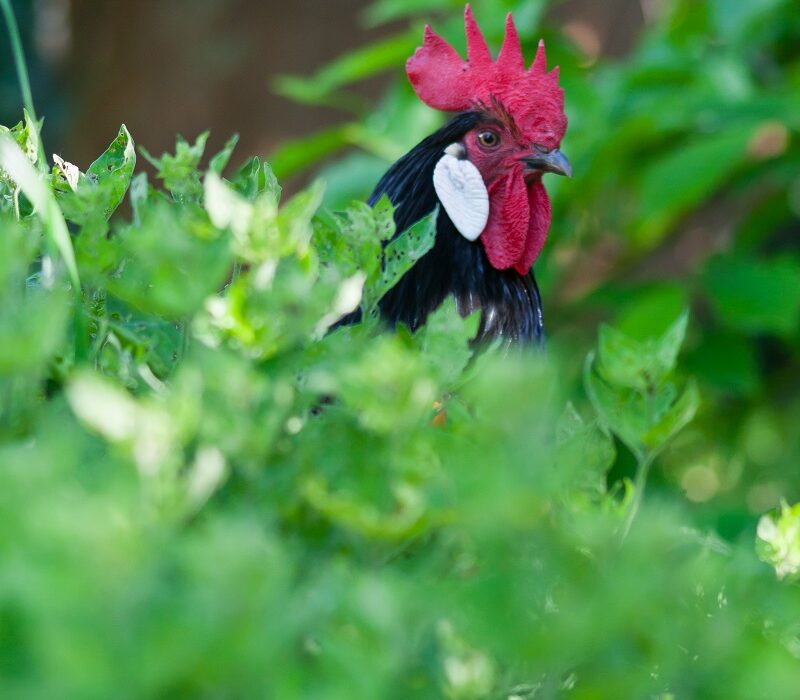 How did your interest in gardening begin? Why do you garden?
I can remember that my interesting in gardens started in my early years. Already as a four-year-old child, I loved flowers and was interested in the gardening work of my grandmother and neighbours. I think this passion given by birth. The first 20 years of my life I was not gifted with a garden. But I dreamed of my own piece of "Green", where I can plant flowers, perennials, and vegetables on my own.
At that time, gardening literature was some kind of replacement. At the time I met my husband I took over a small garden from his mom. 10 years later we found our new home with a 1.200 square meters big property.
What are you growing in your own garden right now? Tell us about your current garden
The gardening part of our property has about 800 square meters. The first part which we planted was the vegetable garden. It is surrounded by a beautiful old-fashioned picket fence where milkweed, indian nettle, phlox and wiesenknopf can lean on. In the vegetable garden we`re planning normal varieties for example kohlrabi, tomatoes, zucchini, peas and much more. Important to us is the use of old variaties of vegetables. Therefore we sometimes have yellow or round zucchinis, blue tomatoes or curled peas.
After the vegetable garden we created the perennial-beds. Those are placed in the full sun. As we found the place, I decided to use drought-loving plants, what turned out to be correct. Scented nettle, gypsophila, scabiosis, knapweed, sun and sedum plants are thriving there well.
After the vegetables and the perennials, we have reserved the space for our chickens. We started with the "Vorwerk"-Chickens. This race is threatened with extinction, but they are easy to care for, social and is a two-use-race but we use them only for the eggs. Later we got the "Deutsche Zwerghühner" in a special coloration. This race is also seldom.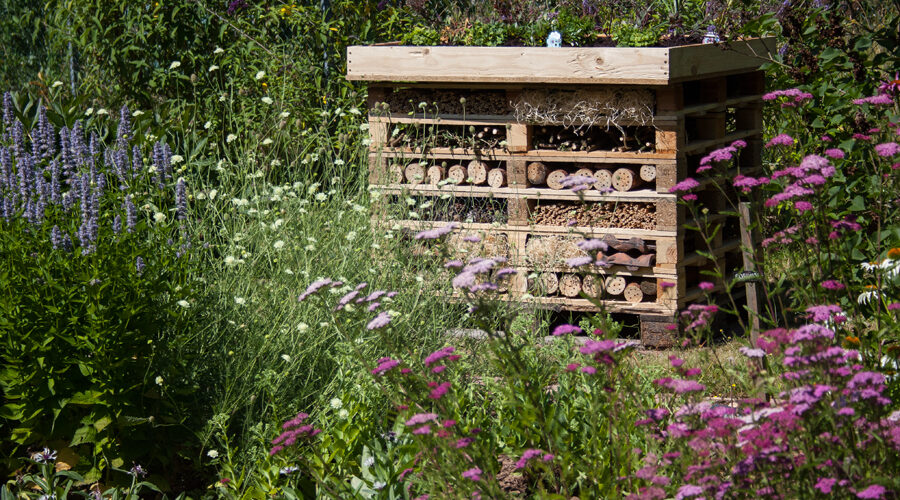 In your garden, do you plant for decorative reasons or for food?
Regardless of whether vegetables or perennials – both can be decorative. In my vegetable garden are flowers like marigold or different kinds of cornflowers blooming. Even some vegetables like fennel or artichoke have pretty blossoms and their entitlement in a wild and blooming garden.
What are you good at in the garden, do you have any specific interest in your gardening work?
My strength is my creativity. That`s why I become a garden-planer. While some people look unhappy on the current state of their garden, I see the unfinished paradise.
That is why I focus on change when I`m planning or looking at gardens. Every year I got new projects to implement and new combinations of perennials to try.
Your 3 best tricks in the garden, or projects you are proud of?
I'm very proud of my field edge-bed. Therefore, I planted rye combined with different kinds of cornflowers and wild flowers. A very beautiful mix, which I seldom see in other gardens.
For a short time, I started planting lotus-flowers in my garden. The last year I began with a big one that is hardy. It turned out good so, I decided to expand that part of the garden this year.
And finally, I'm proud of my Chicken-Project. We remodel the enclosure every year a little bit. They got a chicken-swing, a sleeping-tippi and since last year a herb-bar. In this year they gonna get a luxury sand-bathing-spa-corner.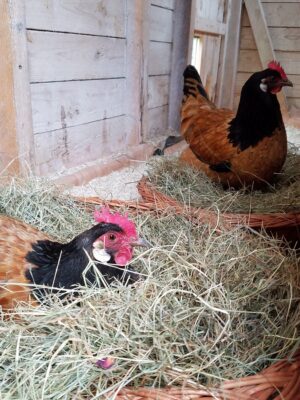 Do you have any secrets for making your garden grow?
I water my plants the less I can, even if they look a little limp in the spring. But the roots are going more deeper into the ground. In the summer they got a good water-supply, even if it doesn't rain that much. The right watering method should be learned. Many water at less times is better than watering every evening a little.
My second secret is a covered ground. Sometimes it could make sense to plant the perennials closer together or you can put mulch-material on the ground. I can recommend miscanthus-mulch for that. This is relative unknown to many persons, but a good mulch-material.
Something you are most happy with your cultivation in the garden.
The garden itself makes me happy. With all it's different aspects. No matter where I look, there's always something to discover and things which please me. For example the chickens which run after a fallen walnut or a blackbird which is searching for nesting material or the delicious tomatoes in which I'm biting. Most of all I love watching the annual circle in and around my garden.
What do you see as the key factor behind the success of your garden/ growing your plants?
The most relevant key factor is to stay calm. Most gardeners react panic-struck when leaves turn brown or (supposedly) damages occur. We should even plants allow to get sick, and most things are going by themselves. The second point is "Learning by doing".
A key factor if we want to have success in our garden is to fail and learn from that. No books in the world can replace your own experience.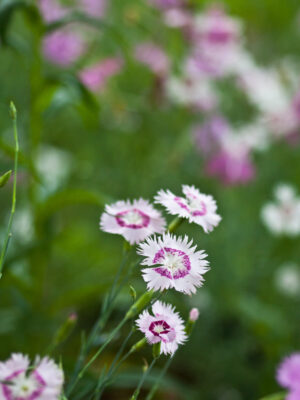 What advice do you have for people who want to start gardening for the first time?
Start with easy tings. There are some flowers, perennials and vegetables which grow nearly on their own. Marigolds forgive at least everything. Even some ornamental shrubs and zinnias are easy to grow and make something in the flower-garden. Perennials like the catnip are permanental bloomers and insect-magnets and easy to have.
Suculentes, rose veil and wild roses. Also, zucchini is an uncomplicated vegetable to grow, which you just have to protect for snails in the early days. Peas also have turned out to grow every time I planted them.
What if you don't have a green thumb? What's the hardest plant to kill?
The sedum plants are hard to kill. A sunny place with high temperatures and they look great. I'm also amazed by the torch lilys. They get even through dry summers. With their gras-look-a-like leafs they fit nearly everywhere and gives a green colour point through the winter.
Do you have any advice for people who want to garden but live in cities? What sorts of things should they be growing?
In cities you have to use all three dimensions and find creative solutions. It's obvious: Even on the balcony you can grow vegetables and fruits. The market has adjusted to it and offers a lot of fruit bushes in a small format. Even the growing of fruit trees is possible – there are nearly no limits.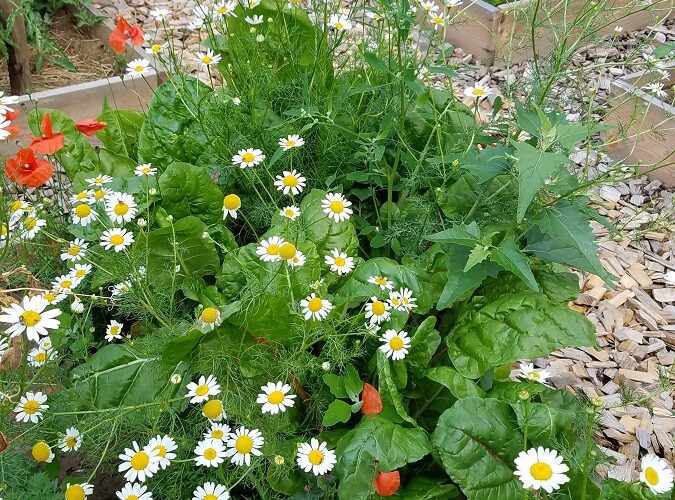 What are some of the most common hurdles that gardeners face, and how do you deal with them?
I think the biggest problem is the sealing of the ground. Especially in the front yards has a tendency to more "cleanliness" took place what just means to pave the whole area. That's not a habitat for anyone. The heat in the summer is dramandous. I just can request anyone to reduce the material entry in the garden. Too many materials like stones, metal, plastics or decoration are moved into the gardens. This is expensive and makes even more work. In contrast to that a plant-based garden regulates itself.
Do you have any other advice for our fellow Gardenizers?
Propery obliges. The lucky ones of us who own a garden should be aware of this responsibility. It's a bit nature which provides a habitat. Not even for people, but for animals and insects. That's why we should not look at it like a burden because it can give so much back to us. Many of us just noticed that during the Covid-19-pandemic.
Appreciate your garden and give it something back.
In what way do you benefit from the Gardenize app?
I use the app to save my perennials and rate them later. This is the way I can decide what plants I'm gonna buy again or which I better discard.
The gardener forgets quickly what she or he planted at what time in which area. The app help me to structure all that.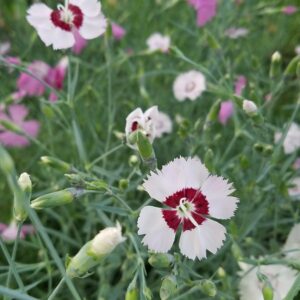 If people want to follow you, what's your name in Gardenize?
And finally, a quickfire round of your garden favourites…
Favourite plant or flower?
Fragrant cloves
Favourite tree?
Weeping birch
Favourite gardening tool?
Weed cutter
Favourite job in the garden?
Lying in the hammock
Favourite time of year to be in the garden?
Fall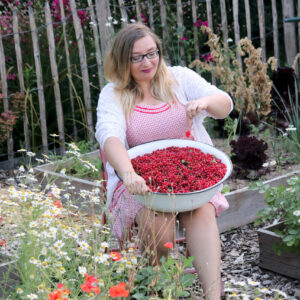 Natalie is 38 years old and completely crazy about gardening. She has been writing her blog for about 3 years (www.wildes-gartenherz.de). Two years ago she started her own business as a gardening-planer and create complete gardens as well as smaller perennial-beds. In the middle of the planning stands the thought of Wilderness and Gardens which is a habitat for humans as well as nature and animals.
If you'd like to learn more about Natalie, please visit her website.
GARDENIZE PLUS 3.90 EUR/MONTH
With Gardenize Plus you can:
Download your data for free

Create copies of your own plants – new feature

Save as many plants / areas / events as you want

Save as many images per plant / area / event as you want

Draw on pictures Save as many inspirational posts as you want

Use Gardenize on your desktop computer