Springtime for Gardentech
Gardenize raises 10 MSEK
Gardenize is pleased to announce the expansion of our gardening platform to serve many more international users.  While already available in over 130 Countries, the seed investment by existing and new investors means our global gardening family is growing!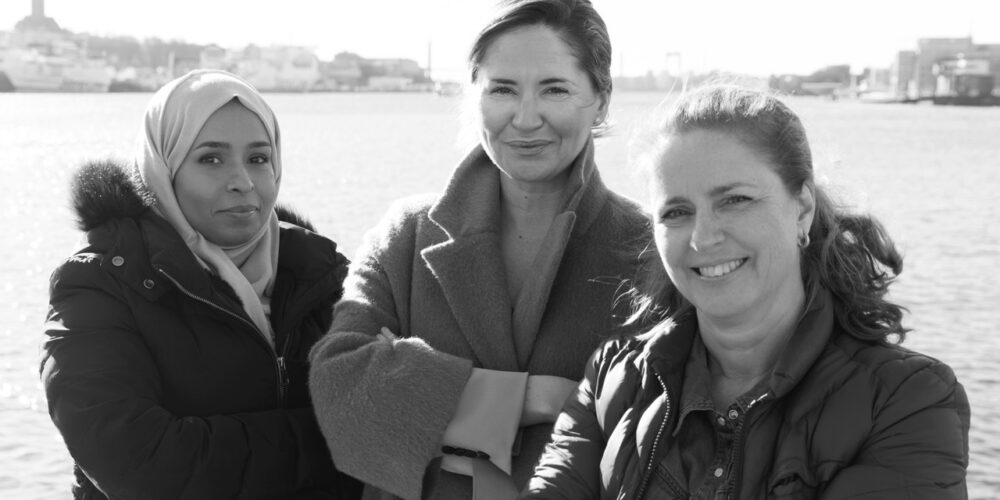 Part of the Gardenize team: Aisha AlSafi, Patrycja Ekner Bohlin, Jenny Rydebrink.
Photo: Anna Östberg Casanova
Gardenize international commitment to expanding their global presence has been enthusiastically met with financial investment of 10MSEK from both existing and new financial partnerships. Our new investors include; Linbo Invest, via Lars and Johan Wiklund, and Martin Gumpert, founder of Garberg's Advertising Agency, and more!
Jenny Rydebrink founded Gardenize AB in 2015 with her own gardening passion driving the development and continued platform ingenuity, making Gardenize the industry leader it is today!  Jenny has seen the love and satisfaction of gardening grow and Gardenize plays a key role in connecting gardeners world wide.
"We are excited that the interest in our service is growing! When we analyze the user statistics, we find that the interest in gardening is very evenly spread – across ages, in all countries and independent of if you live in a city or on the countryside", said Jenny,
"We also notice that the interest in our service is strengthened by trends that are becoming increasingly prominent, such as sustainability, self-sufficiency, urban farming and mindfulness".
In the early days the focus was on development and didn't have a very robust marketing campaign.  Even without the marketing, Gardenize grew through word of mouth and stellar app ratings, Gardenize currently has 300 000 app downloads, and is present in 130 countries. The service is available in eight languages for users worldwide. The use of the app has increased by 60 percent over the past year.
Jenny continued:
"We see a clear trend when people spend more time at home, both money and effort is used to make the home more green – both inside and outdoors. People start to experiment in growing their own food and flowers, and bigger projects such as planting new flowerbeds. In these cases, Gardenize is used as an organizing tool to simplify the gardening work and to document the growth of plants and crops harvested."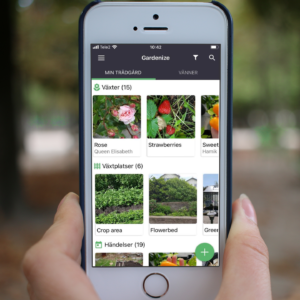 Now the company plans to continue to strengthen its presence internationally and reach new Gardenizers. The expansion focuses on Gardenize's already largest markets, such as the USA, Germany, the UK, the Nordic countries and Australia. In addition, a continued strong focus is placed on product development.
"Thanks to the new investment of capital, we can increase the pace of development according to the plan we have prepared based on input from our users. One of the first steps of development is to implement the social features in the app to help gardeners all over the world to interact and learn from each other. Our ambition is to challenge general social media apps as well as classical gardening magazines as we help spread gardening knowledge and inspiration all over the world".
For further information, please contact:
Jenny Rydebrink, CEO, +46 70 720 89 11, jenny.rydebrink@gardenize.se.
Maja Hurtigh, Press Contact, +46 70 315 67 59, maja.hurtigh@anpr.se.
Gardenzie page with press more information (in Swedish)
Gardenize is the platform for those interested in plants and cultivation with large or small gardens. It is an ever-growing garden diary filled with knowledge, tips, photos and a boundless social community for everyone who has green fingers. The company works to create an engaging experience for users worldwide.
Gardenize AB was founded in 2015 and the service was launched in 2016. The Gardenize team consists of people who share an interest in plants, cultivation and tech. The fastest growing markets are Sweden, the UK, Germany, the USA and Australia. You can download the app via the App Store and Google Play, as well as via the website.