Welcome Aisha to Gardenize!
We're excited to welcome Aisha Al-safi as our new Java Developer at Gardenize!
Aisha is currently studying her last semester as a Java developer at the IT University in Gothenburg and is doing her internship at Gardenize. At Gardenize, Aisha will work with various platforms, including Java development, but also with testing and verification. She will also work on implementing Firebase functionality.
Aisha started at Gardenize on February 18th.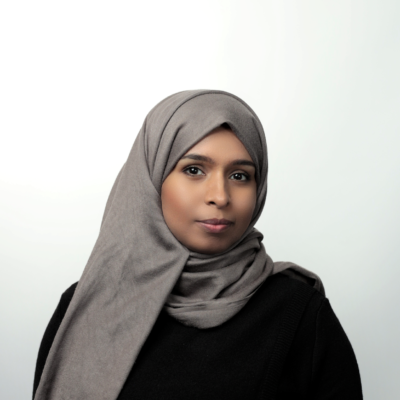 From: Aisha's roots are in Eritrea but she was born and raised in Saudi Arabia.
Lives: In the charming Majorna in Gothenburg
Family: Married to Adel and has 3 wonderful children: Leian 10 years, Mohamed 8 years and Jakob 4 years.
Background: "I have previously studied Computer Science at the King Abdulaziz University in Saudi Arabia. I am back in the IT industry now and currently studying to be a Java developer at the IT University in Gothenburg. I will graduate in June 2021. "
Favourite plant: Mint – because it is a tasty and a fragrant spice plant.  Can be used it in lots of dishes and as a spice for various drinks.  An easy-to-grow spice plant with a mild taste!
Why did you apply for Gardenize? "I like nature and plants and therefore I decided to start working at Gardenize. Gardenize app encourages people to grow and plant. It can also make a big difference to nature and the environment!"
Welcome Aisha to our team, we're all thrilled to have you onboard!