February Filldyke
Garden  to-Do UK
There is an old English rhyme:
February fill the dyke
Be it black or white
But if it's white
It's better to like.
This roughly means that rain and snow are both welcome in February, although snow is preferable, as they fill up the dykes (ditches) with water. January must have been a dry month when this saying was first thought up for the rain and snow in February to be welcome before everything started to grow in March.
Now January can be wet or snowy, and there has been at least one February that I can remember that was fairly mild and sunny. Whether this is due to climate change or just the vagaries of British weather, I don't know.
The Anglo Saxon names for February were Solmonath, meaning Mud Month, and sometimes Kalemonath, named after the cabbage, and you can see why. We often think of February as a pretty dreary month when we have snow or it rains a lot, and one of the things you sometimes hear people say is that the best thing about February is that it's short.
 However, it's not all bad. As Gertrude Jekyll, the famous gardener and garden designer wrote in her book "Wood and Garden" (1897)
"There is always in February some one day, at least, when one smells the yet distant but surely coming summer…the day always comes, and with it, the glad certainty that summer is nearing, and that good things promised will never fail".
Things are Changing
 In February, although everything may look dead and cold, things are changing.
Bulbs
First, there are the bulbs.
Gradually you start to see snowdrops emerging, even through thick snow, as well as eranthis hyemalis, the winter aconite and iris reticulata and chionodoxas.  In fact, as I write this in early January, there is a winter aconite in bud in my garden.  Soon after it's time for the crocuses, scillas, anemones and daffodils to bloom – although in one exceptionally mild winter recently, the daffodils in my garden preceded the snowdrops.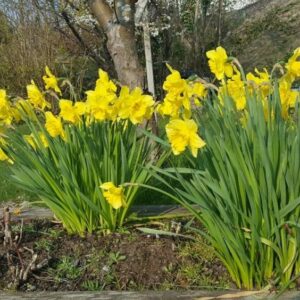 Snowdrops and Eranthis
Snowdrops and Eranthis are best planted in the green once they've finished flowering, and this is also a good time to split them up and move them in your garden.  As far as other bulbs are concerned, it's a good idea to take pictures of your garden while they're in bloom to remind you, when it's Autumn, where you have gaps to fill, as they will soon die down to make way for other plants. Document in Gardnieze off course!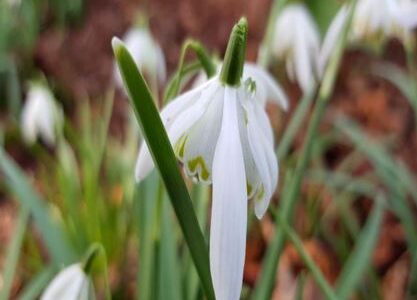 Move shrubs and split perennials
This is a good time to move deciduous shrubs while they're still dormant and to split and reset perennials, after which a mulch of compost can be applied. Pruning of summer flowering deciduous shrubs, such as buddleia, hydrangea paniculate, ceratostigma, lavatera and perovskia can be done between February and March to keep them tidy.  Delay pruning spring-flowering shrubs till immediately after flowering, however, or you might lose this year's display.
Prune wisteria and Clematis
Wisteria can be pruned by cutting back the sideshoots by two or three buds, but avoid cutting off flower buds. Late summer and autumn flowering Clematis can be cut back to the lowest pair of strong buds.  It always seems a shame to be cutting off growth further up, which contains healthy-looking buds, but this does help to ensure that you will have flowers all the way up the plant, and not just at the top.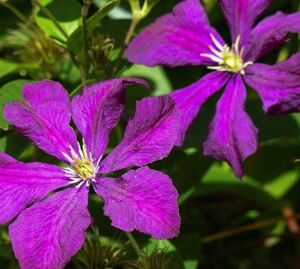 Take care of the lawn and start sowing seeds
As far as the lawn is concerned, brush any leaves or debris off that could discolour the grass.  Towards the end of the month, if the grass has grown at all, you may be able to mow it lightly, but remember to stay off the grass when there's a frost, or you will damage it.
It's possible to start sowing some seeds under cover this month.  These include flowers such as sweet peas and antirrhinums and vegetables such as chillis, tomatoes and aubergines.  The main thing is not to get too carried away and to ensure that you've got enough room in the greenhouse, cold frame or on the kitchen windowsill for all the seedlings that will eventually emerge and need to be pricked out!
And relax…
So February can be quite a busy month.  Of course, certain tasks can be carried out only if the weather permits.  And, if it doesn't, you can always sit back with a cup of coffee, read the seed catalogues, and plan what you're going to grow later in the year!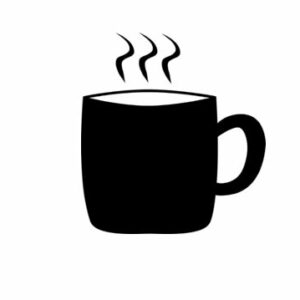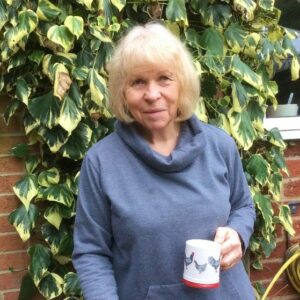 About the Author
Caroline Bowman has been hooked on gardening ever since she grew some thyme from seed and planted it in a window box when she lived in a flat in London. Fifty years later she is still hooked on gardening, but now she lives in Lincolnshire in England where they have quite a big suburban garden as well as an allotment, where they grow fruit and vegetables. Caroline loves flowering plants, in particular herbaceous perennials and she likes finding out about the more unusual varieties that will do well in the English climate and soil.
Gardenize Plus 3.50* GBP/month
With Gardenize Plus you can:
Use Gardenize on your laptop or desktop computer 

Download your data for free

Create copies of your own plants

Save as many plants / areas / events as you want

Save as many images per plant / area / event as you want

Draw on pictures Save as many inspirational posts as you want
Find more information about the Gardenize offers here.
* Price valid when you subscribe via Gardenize web-service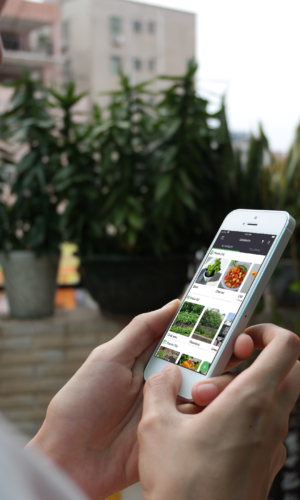 Images published on the Gardenize website belong to Gardenize AB and may not be used without permission.