Welcome Patrycja to our company!
Patrycja Ekner Bohlin has joined Gardenize to fill our opening position as Marketing and Communications Manager, and her fist day was on September 14th.
Patrycja has previously worked for several years with marketing and branding of large companies and smaller start-ups.
In her new role, she will own the online marketing process to acquire new professional and hobby members, while evaluating online marketing activities, interrogate data and analyse customer base to help specify the needs of key market segments.
Patrycja comes from an international background and she has lived in six different countries. She earned her bachelor's degree in marketing and advertising in Providence, Rhode Island, and her first marketing job was with Richard Frankel Productions, advertising Broadway musicals such as The Producers and STOMP in New York City.
Few questions to Patrycja
From: Born in Raciborz Poland, raised in Gothenburg Sweden
Family: Husband Andreas, and best friend Tokyo the dog
Favorite plant: Banana plant, I used to work in northern Israel with these amazing plants in a kibbutz. Banana blossom, also known as a "banana heart", is a fleshy, purple-skinned flower, shaped like a tear, which grows at the end of a banana fruit cluster.
Why did you decide to join Gardenize:  I know Jenny since we worked together at SKF Group and I was very happy for her when she started Gardenize. Gardenize app helps people and communities to succeed with gardening, and plants and get inspired. How great is that?
Recent great read: A Gentleman in Moscow, a novel about a man who is ordered to spend the rest of his life inside a luxury hotel—a beautifully transporting novel.
Someone you would like to meet: Tom Petty – one of rock's most distinctive and enduring voices. With his band the Heartbreakers, his songs of everyday American lives spoke to audiences for four decades.
Fun fact about Patrycja: She is deeply passionate about animal welfare and happiness. She used to have a rat one as a pet, her name was Bella. Bella the rat!
Favourite travel destination: Ecovillaggio Torri Superiore in Italy, close the French border. Best food, people and mountain views! Close to Menton and Monte-Carlo if you need some luxury in life!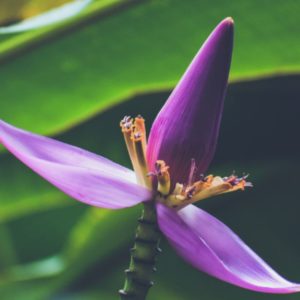 Join us in welcoming Patrycja to our team and community! We wish her the best of luck in her new role.
//Jenny and team Gardenize
Download Gardenize garden app
You find it in App Store and Google Play.
You can note everything about your plants with own photos and notes, and you can keep a journal of your gardening work. You also get tons of tips and inspriation about gardening in one place!
Find out more about Gardenize on our homepage.