May has arrived and the days are getting warmer and longer. It's the perfect time to don your work gloves and dig in the garden. In this article, Gardenize guest blogger Caroline gives her best Tips on Gardening in May.
By now we feel as if winter should have finished and that we should be out planting and sowing and that everything should be starting to grow. However, this year has been exceptionally cold, and gardeners have had to be patient, in spite of greenhouses full of plants waiting to go out and packets of seed that are waiting to be sown.
The old saying "Don't cast a clout till May is out"  either means "don't take your warm clothes off until the end of May" or "wait till the May (Hawthorn) blossom is out". Either interpretation indicates that cold weather can return during the month of May, and frosts are still likely. This is exactly what is happening at the moment. If it's too cold to take your warm clothes off, it's too cold for many plants, so it pays to be cautious.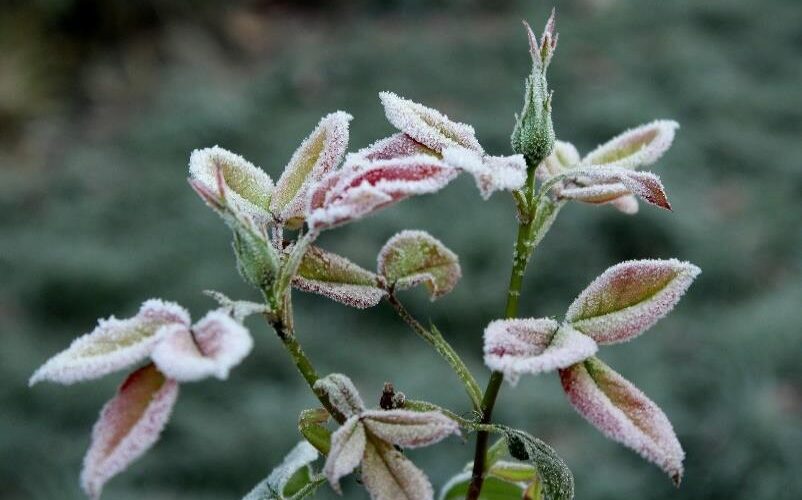 But that's not to say that there's nothing to do. Plants in the garden and on the vegetable patch are putting on growth and climbers and tall perennials, such as roses, sweet peas and clematis, may need support structures and tying in. If there is a late frost, horticultural fleece can be placed over anything that is vulnerable.
By the end of the month the chance of frosts should have past, and this is when tender bedding plants and vegetables such as tomatoes, peppers, aubergines and chillis can be planted out. Weeds are growing strongly, too, and need to be removed if they are not to take over.
Perennials such as phlox, delphinium, lupins and geraniums are putting on strong growth now, and will soon be in flower. The more tender salvias should be emerging from the ground, too. Many will need protection from slugs and snails while they are still small and giving plants a good feed in the Spring encourages flowering. Plants such as aubretia and alyssum can be cut back hard after flowering to encourage more growth and possibly more flowers. Old shoots on penstemons should be cut back to just above where there is new growth at the bottom of the plants. If there are no new shoots at the base, cut back above the lowest set of leaves.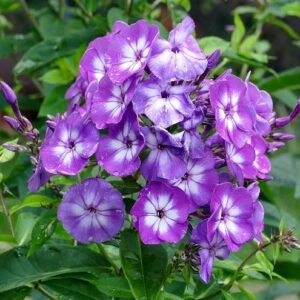 The Chelsea Chop
This is traditionally the time of year for the "Chelsea Chop", so called because it is timed to ensure that plants flower profusely in time for the Chelsea Flower Show, which takes place at the end of May. The Chelsea chop can delay the flowering of perennials by four to six weeks. Plants can be cut back by about a third (or by half in the case of leggy plants). Alternatively, cut back the stems on one side or cut back every other stem throughout the clump. This ensures that your borders bloom over a long period.
Plants that respond well to the Chelsea chop include phlox, aster, campanula, aster and achillea.
There is a useful YouTube video on the Chelsea Chop produced by The Sunday Gardener:
Shrubs
Shrubs that have finished flowering, such as forsythia or ribes can be cut back now to encourage growth next year.
Other shrubs that are coming into flower in May include deutzia, azaleas and rhododendrums, lilacs and philadelphus. In the case of lilacs, deadhead immediately after flowering, so that you don't accidentally cut off next year's flower buds. Chaenomeles can be pruned by cutting back each of the previous season's growths to within two or three buds.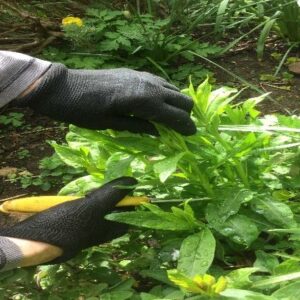 Finally, the first week in May is Hedgehog Awareness Week!
Hedgehogs are valuable in the garden because they eat a number of well-known garden pests, such as leatherjackets, slugs, earwigs and caterpillars. However, their numbers have been in decline in recent years and they are now listed as "vulnerable" on Britain's red list of mammals. According to the Warwickshire Wildlife Trust.
https://www.warwickshirewildlifetrust.org.uk/hedgehogs/hedgehog-decline
there is no single cause for this, but factors may include loss of habitat, road injuries and lack of food due to chemical treatment of land.
The British Hedgehog Preservation Society was formed in 1982 to help and protect hedgehogs.
Their website  https://www.britishhedgehogs.org.uk/
is full of information about helping hedgehogs (including what you should do if you find a sick or injured hedgehog)
So hedgehogs are just one more source of help in dealing with garden pests without using harmful chemicals. And they're a lot cheaper!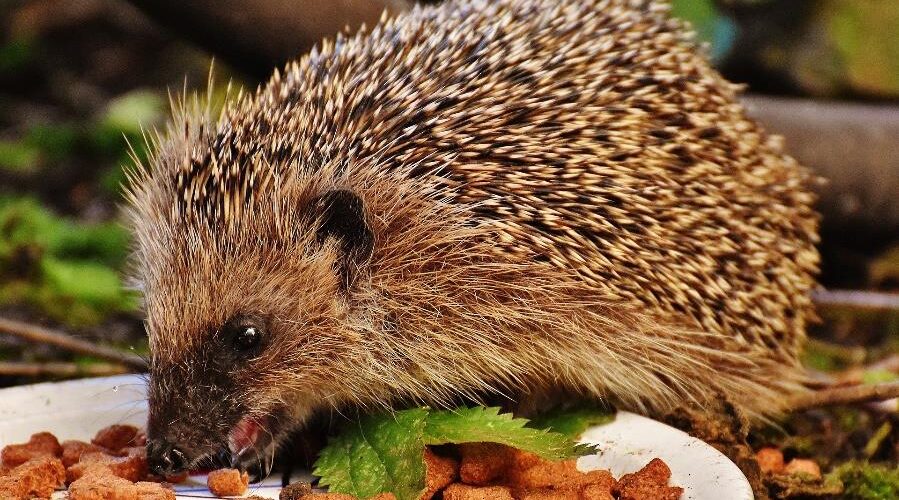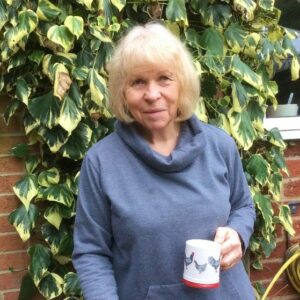 About the Author
Caroline Bowman has been hooked on gardening ever since she grew some thyme from seed and planted it in a window box when she lived in a flat in London. Fifty years later she is still hooked on gardening, but now she lives in Lincolnshire in England where they have quite a big suburban garden as well as an allotment, where they grow fruit and vegetables. Caroline loves flowering plants, in particular herbaceous perennials and she likes finding out about the more unusual varieties that will do well in the English climate and soil.
GARDENIZE GARDEN APP
Your garden friend with green fingers and photographic memory.
Gardenize is an app for gardening and cultivation that helps you to overview, understand and develop your garden and your crops. Organizing your garden makes it easier to succeed and your Gardenize app structures all information and make it searchable. You'll get tips and inspiration from other Gardenizers around the world. All Gardenize basic features are free to use. You can download the app from the App Store or Google Play, or create an account directly in the web app in your browser. Get to know Gardenize better here.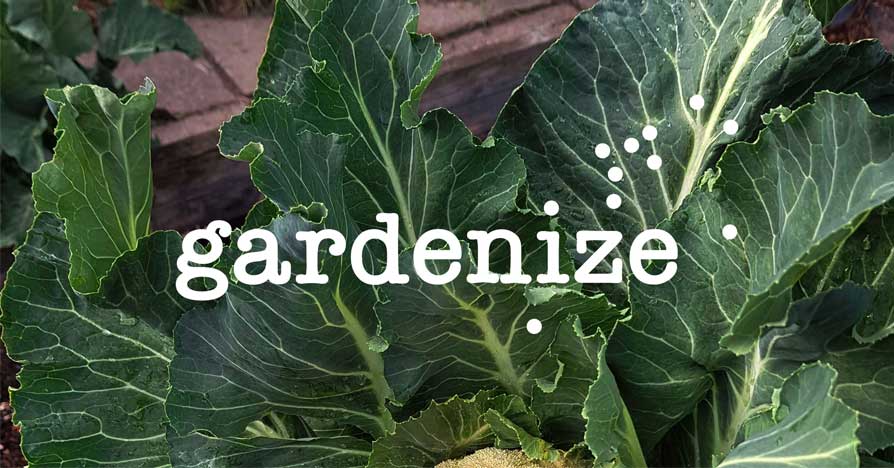 Images published on the Gardenize website belong to Gardenize AB and may not be used without permission.