How to have a Successful gardening next season – document this one!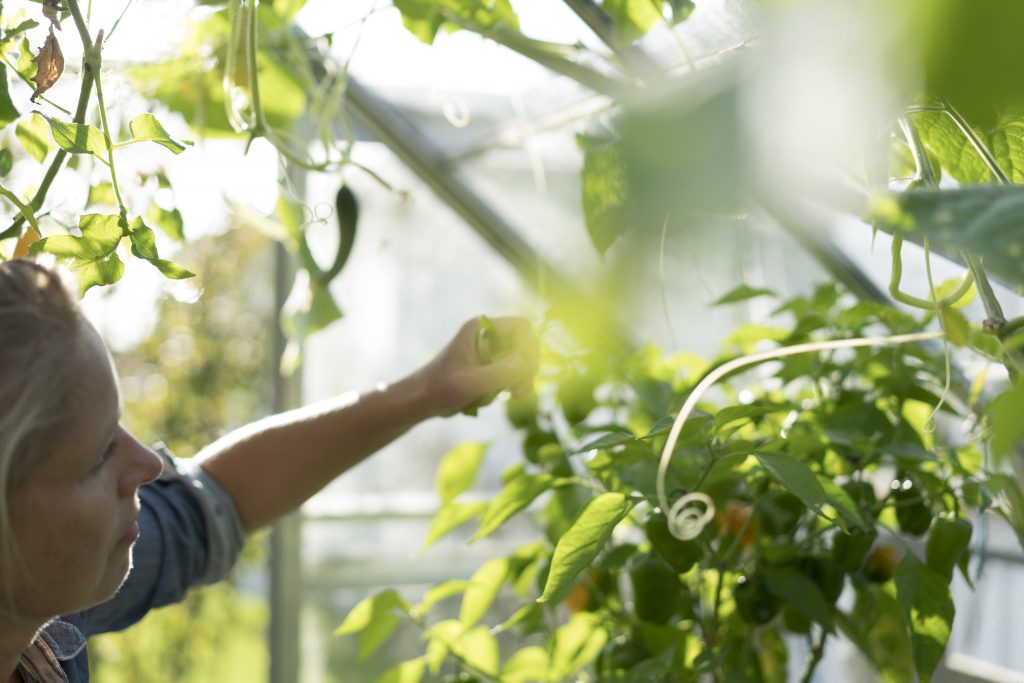 Why not take a moment and think about your gardening work this season. List the top challenges and how you solved them. Then take another moment and think about your successes, and why they came out so good. Then do the same thing for the previous season.
Difficult, right?
Well, not to worry it is quite normal that we mix up things in our minds of when we did what. Or where. Or how. It happens to all of us. But not to worry. There are simple tools at hand! Here we share a few ideas of how to get back in control and how to have a successful gardening season next year!
Download Gardenize
On App store and Google Play
Save all your notes and photos about your plants and make it in to your personal journal/diary.
You will also find tons of gardening tips and inspiration as well as new garden friends!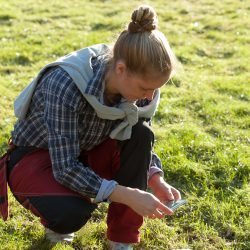 1. Digital garden journal, mobile app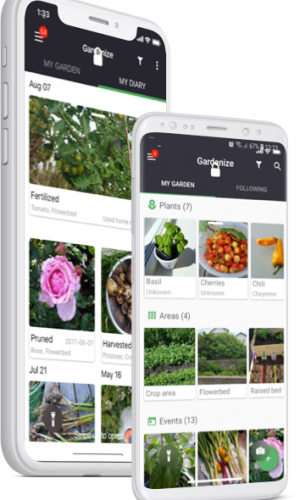 To use your smartphone to keep a journal is an easy way to make quick notes and take photos in order to remember what variety of a plant you have and when fertilizing was done.  With a garden journal in the mobile, you always have your garden notes at hand. You can easily add information at any time, check the names of your plants when you are in a garden center and share your success with garden friends.
One garden journal app worth trying is Gardenize. In this app you add information about all your plants, and each plant gets its own page with photos and information. The plants are connected to different areas in your garden, and you can easily find what flowers you have in each border, and what crop you have in the raised beds. Journal entries are done in the Events section, where you can add as many events as you like. To each event, you connect both plants and areas. In that way you get cross-references. When you want to wander back memory lane you simply search a plant and check out all events for that plant or search for all "Seeded" events and you will know exactly when you seeded what. Plants, areas and events all have room for both photos and plenty of space for notes.
You can download Gardenize from App store or Google Play. Once you have created an account you can open your Gardenize on any mobile and tablet device. Soon also on the computer if you upgrade to the PLUS version.
If you prefer to write your notes by hand, there are many nice garden journal alternatives in the bookstores. They are designed in different ways, some are organized in chronological order, with one page per day while others are organized by type of plants or the different areas in the garden.
Usually, you have dedicated fields for specific types of notes, but also plenty of space for your own notes.
Many of the printed garden journals have a nice design features such as inspiring photos or drawings, quotes or gardening tips.
When you flip through your garden journal with notes from previous years, it gives a great feeling of satisfaction and you realize how much effort you actually put into your garden.
You can buy garden journals from web shops or in bookstores. In this case, I would actually prefer the physical bookstore, as that gives the opportunity to flip through the pages and get a good understanding of the layout. Web shops normally don't offer that possibility, not even digitally.
3. Pen and paper – Scrapbook

If you are even more creative, I would propose to use a book or notepad with blank pages. This gives you great opportunity to let your ideas run wild. Start by deciding how you want to organize your garden scrapbook; chronologically, alphabetically per plant or by your different garden areas. Either way, your scrapbook will come out best if you spice up the pages with notes in different colors, drawings of your plants and sketches of the flowerbed designs. And why not add the plant stickers and the bag of seeds?
In the lining of the pages you can add tags, so you easily find your way in the scrapbook.
When working with the scrapbook, you also need a set of coloured pens, glue and scotch tape.
Improve chances of a successfull gardening season next year – get started today!
However, if you decide to document your garden – just start! You will never regret it. All three methods have their pros and cons, and you can try out all of them which one fits you the best.
Good luck and I wish you a successful garden season!
/Jenny