Different ways to identify plants
A common question we get is if Gardenize can identify the plant you have added. The answer is simply No, it does not. Why have we not developed such a feature then? Well, it's because there are others who are better at that. Instead, we want to give you some tips about different ways to identify plants.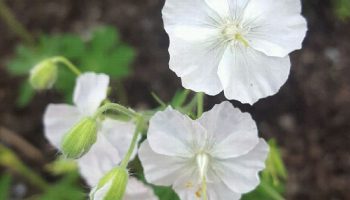 CHRISTMAS ADVENT CALENDAR CODE DECEMBER 2021:
IdentifyPlants

Add the annual subscription to the cashier here, and enter the code for a whole year of free help from your Gardenize friend! If the code does not work it means someone was faster than you –  and we wish you good luck tomorrow again! Merry Christmas!
There are plenty of different apps that work in the "Identify plant" segment. Technically they are quite similar. Some use image recognition and others use the user networks, and some with both.
How satisfied you will be with the app's abilities to identify plants is often depending on how accurate you want to know the answer. Is it enough to know that it is e.g. a Tomato or do you want to know the Latin name and the sort name? It can help to indicate your location because the selection of answers can then be more precise.
Most apps are developed and updated on a regular basis, so if you're not happy with the answer at a certain time, maybe you'll get a better match the next.
Most apps are in English, which is also worth knowing when downloading them.
Some plant identifier apps and how they work:
An app that maps your plant and an image processing program and finds similar plants and suggests which plant it is you have. The app also offers expert assistance provided that you create an account and enter your location. The answers you receive are in English. You can buy additional expert help if you wish.
This image shows more examples of apps that identify plants.


There are plenty of groups on Facebook that have been created to help each other to identify plants, both public and closed. It is wise to look for groups with many members and groups which focus on your area. If you don't find one where you live, why don't start a group yourself!
"Plant identification"
Public group, 153K members
Crowdsourced plant identification
Link
"Plant identification and discussion"
Public group, 228K members
For those who want more discussion with their plant identification.
"Plant Identification UK"
Public group, 20K members
Here is a group to hopefully answer your questions, just add a photo and someone will hopefully be able to help.
Don't forget to save your answers in Gardenize!
No matter HOW you get the answer, save the result in Gardenize. Otherwise, you might have to redo the research in the near future.
The best tip is to take pictures or save a screenshot of the plant. Then add a new plant to your plant library in Gardenize with the correct name and add the image.
If you already have documented a plant with an image, but don't know the name, you can post the image directly to a Facebook group and ask what is. Then just change the name to the correct one and if you are lucky, add the sort.
Gardenize journal and planning app – for gardening and plants
Gardenize is the app for gardening and cultivation and you find it in App Store, Google Play and in your web browser. The app is free and available in English, Swedish, German, Danish, Norwegian and Italien.
Read more about Gardenize´s features here.